The Curve DAO Token (CRV) made a near 80% price fluctuation in a single day of trading yesterday. The token alternately fell and rose by 20% or more during the day, while its price was the subject of a battle between the now-famous crypto hacker Avraham Eisenberg, nicknamed "ponzishorter," and the Curve community. He was previously responsible for a $114 million exploit of the Solana-based Mango Markets platform.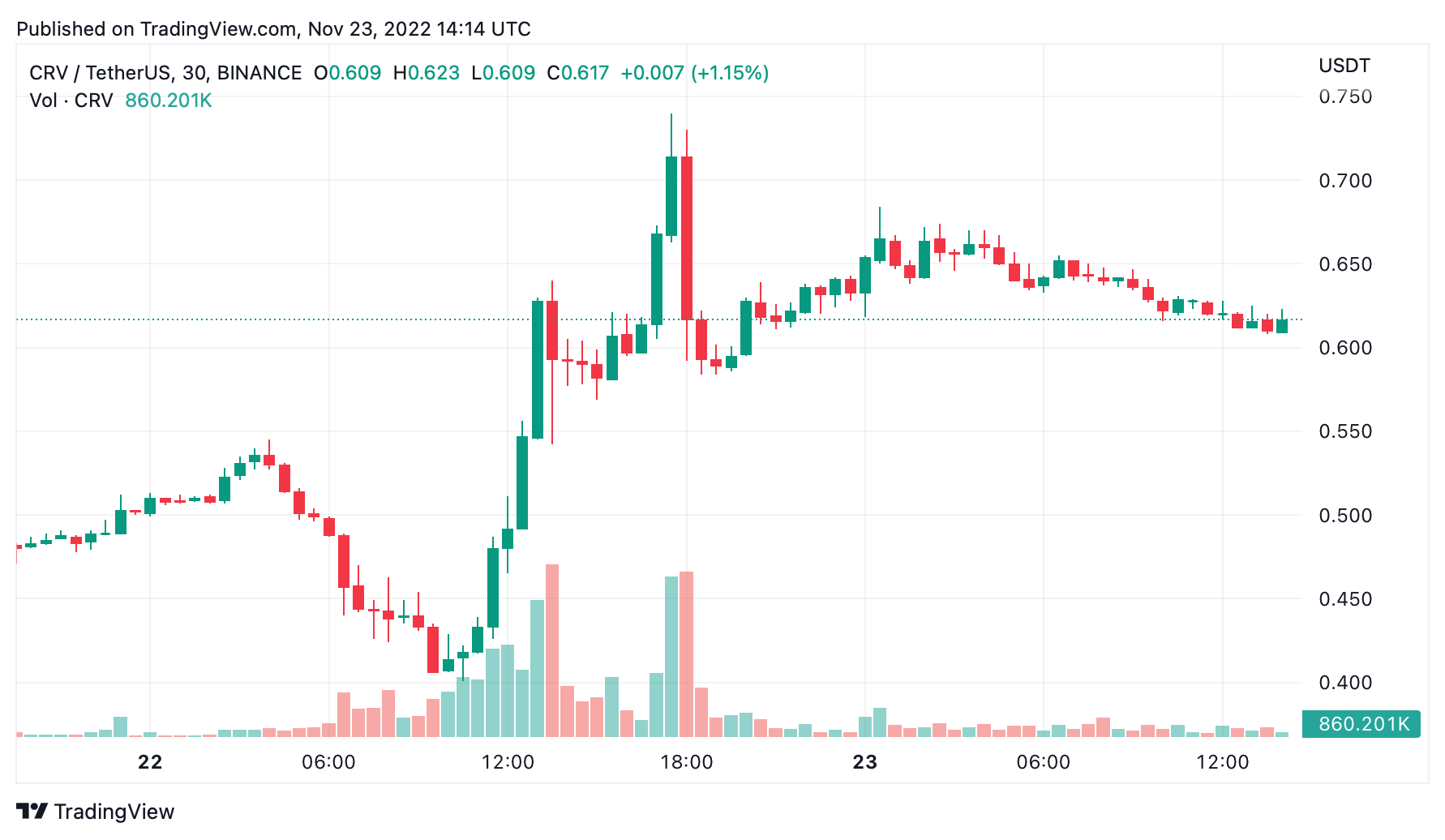 As reported by Lookonchain, by borrowing tens of millions of dollars worth of CRV on Aave and then selling it, the exploiter hoped to both profit from the short and liquidate the Curve Finance founder's position. The CRV price, which fell at one point from $0.54 to $0.4, was quickly recaptured by Curve defenders, and from a drop of 16% from the opening price of the day, its rate quickly rose to 55% from the same mark.
Real aim is Aave
At the same time, another crypto analyst company, Arkham, claimed that the subject of the attack was actually Aave itself. Given that the attacker used $40 million to borrow nearly $50 million worth of CRVs, the lending protocol could be left with serious debt, Arkham analysts say. Unable to buy back all the CRVs borrowed by Eisenberg, they would have to sell to liquidate his position to cover the losses.