Cardano, one of the biggest proof-of-stake (PoS) blockchain projects, released the Daedalus Rewards wallet that allows its users to stake ADA tokens. The announcement was made by the Input Output Hong Kong (IOHK), the research company behind Cardano that is helmed by none other than Charles Hoskinson.
It's here. The Daedalus Rewards wallet for the Shelley Incentivized Testnet is now available to download. Choose a pool, delegate your stake and earn real ada rewards, starting right here https://t.co/sbeVQrhiwV #CardanoCommunity #ADA pic.twitter.com/E7j89iUXxI

— Input Output (@InputOutputHK) December 16, 2019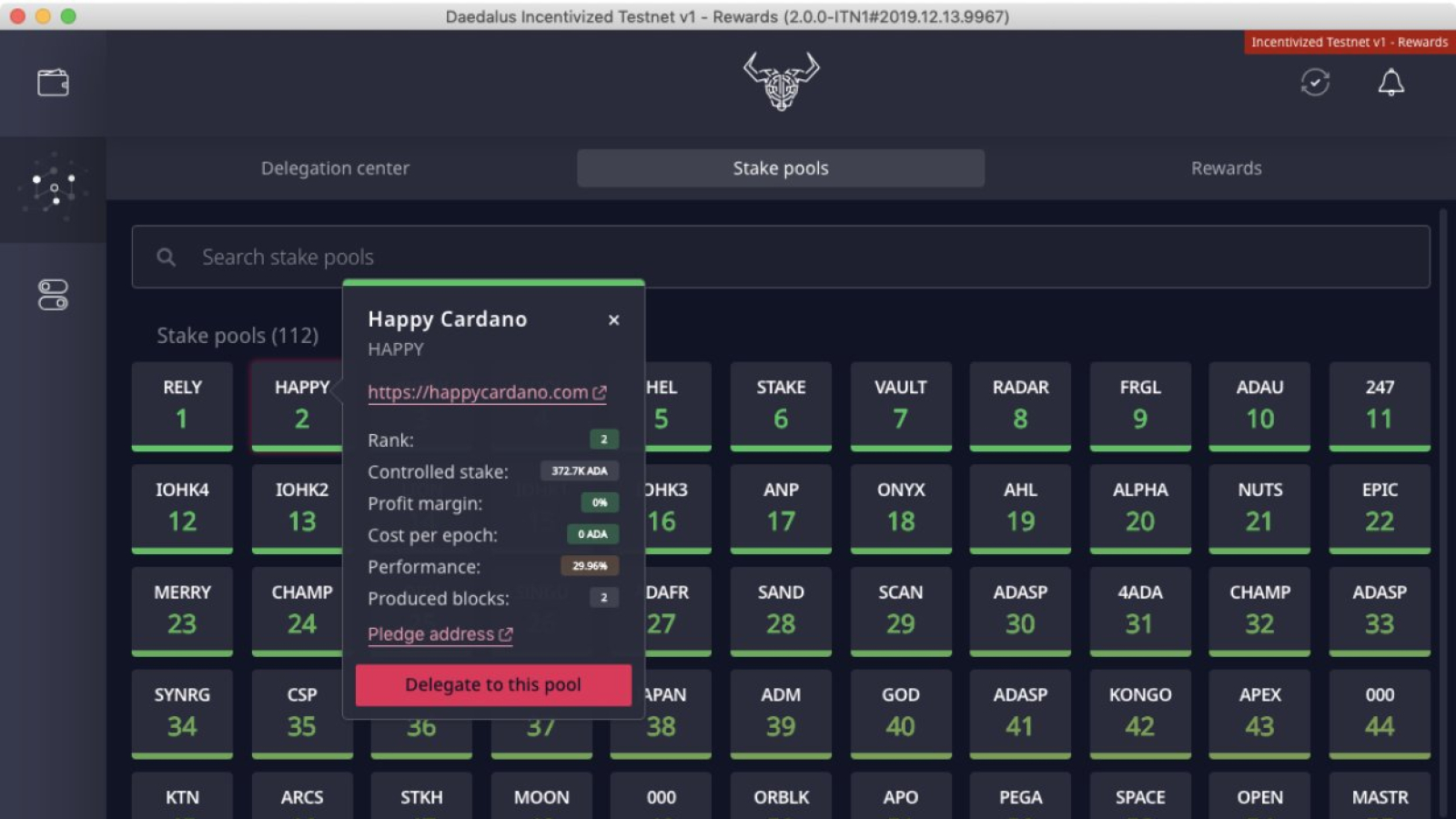 Cardano's Shelley has entered the stage of the Incentivized Testnet network on Dec. 13. With the most recent wallet launch, ADA holders are now able to earn rewards by delegating their tokens or acting as a stake pool operator (the latter is much more profitable). These rewards will become spendable after the completion of the testnet.
By implementing such an incentive mechanism, Cardano moves towards decentralizing the network, which appears to be the main purpose of the Shelley era. As of Dec. 15, there were more than 240 pools available for staking.
Cardano wants their number to grow to at least 1,000 in order to reach the required level of decentralization. That said, Cardano has already greatly surpassed Tron and EOS, the main delegated proof-of-stake (DPoS) networks, by the number of staking pools.