Cardano (ADA) has been displaying a series of bullish on-chain indicators, despite the recent market correction. As the cryptocurrency continues to move in an uptrend, investors and analysts are paying close attention to various data points that suggest the asset is poised for further growth. Among the most notable indicators are an increase in profitability, a bullish futures market momentum and a rise in accumulation by large holders, all of which paint a positive picture for ADA's prospects.
Firstly, ADA's profitability has increased by 4%, indicating that the asset is becoming more lucrative for investors. This growth in profitability is an essential factor in attracting new market participants, as it demonstrates the potential for solid returns on investment. As more investors are drawn to ADA, it is likely that the demand for the asset will continue to grow, further fueling its uptrend.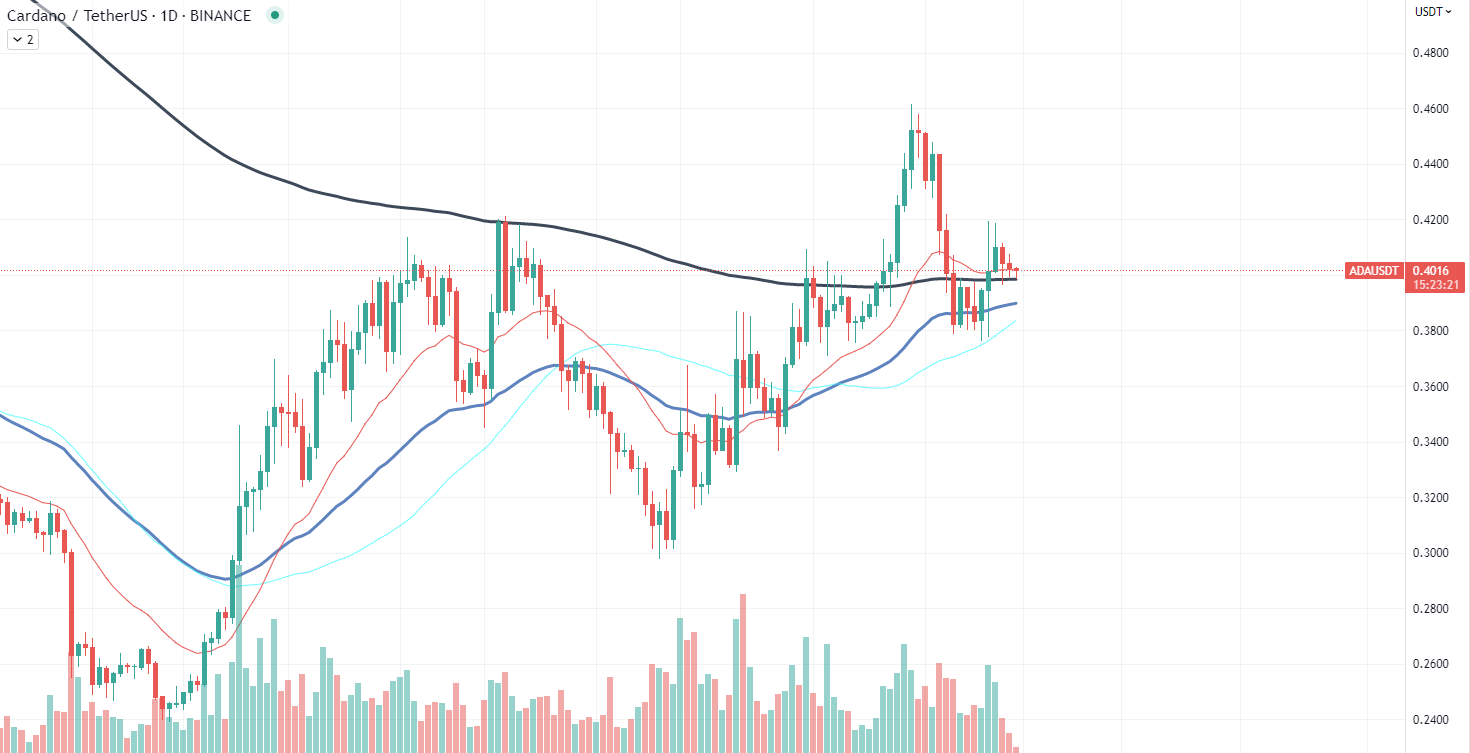 Secondly, the futures market momentum for ADA is also showing bullish signs. The futures market is an essential barometer for gauging the overall sentiment surrounding a particular asset, as it reflects the expectations of traders regarding future price movements. With the current momentum leaning toward the bullish side, it is evident that traders have a positive outlook on ADA's future performance, which could, in turn, contribute to the asset's continued growth.
Additionally, larger holders, or "whales," have been accumulating ADA, with the number of coins in whale addresses climbing higher. This trend of accumulation is typically viewed as a bullish signal, as it demonstrates that the big players in the market have confidence in the asset's potential for growth. As these whales accumulate more ADA, it is likely that the asset's price will experience upward pressure, further reinforcing the uptrend.