Today, on April 2, Bitcoin caught the market by surprise when it suddenly surged, taking new highs one after another. The bullish momentum seemed to stop as soon as Bitcoin got over the $5,000 area and then it suddenly retreated, holding at around $4,750.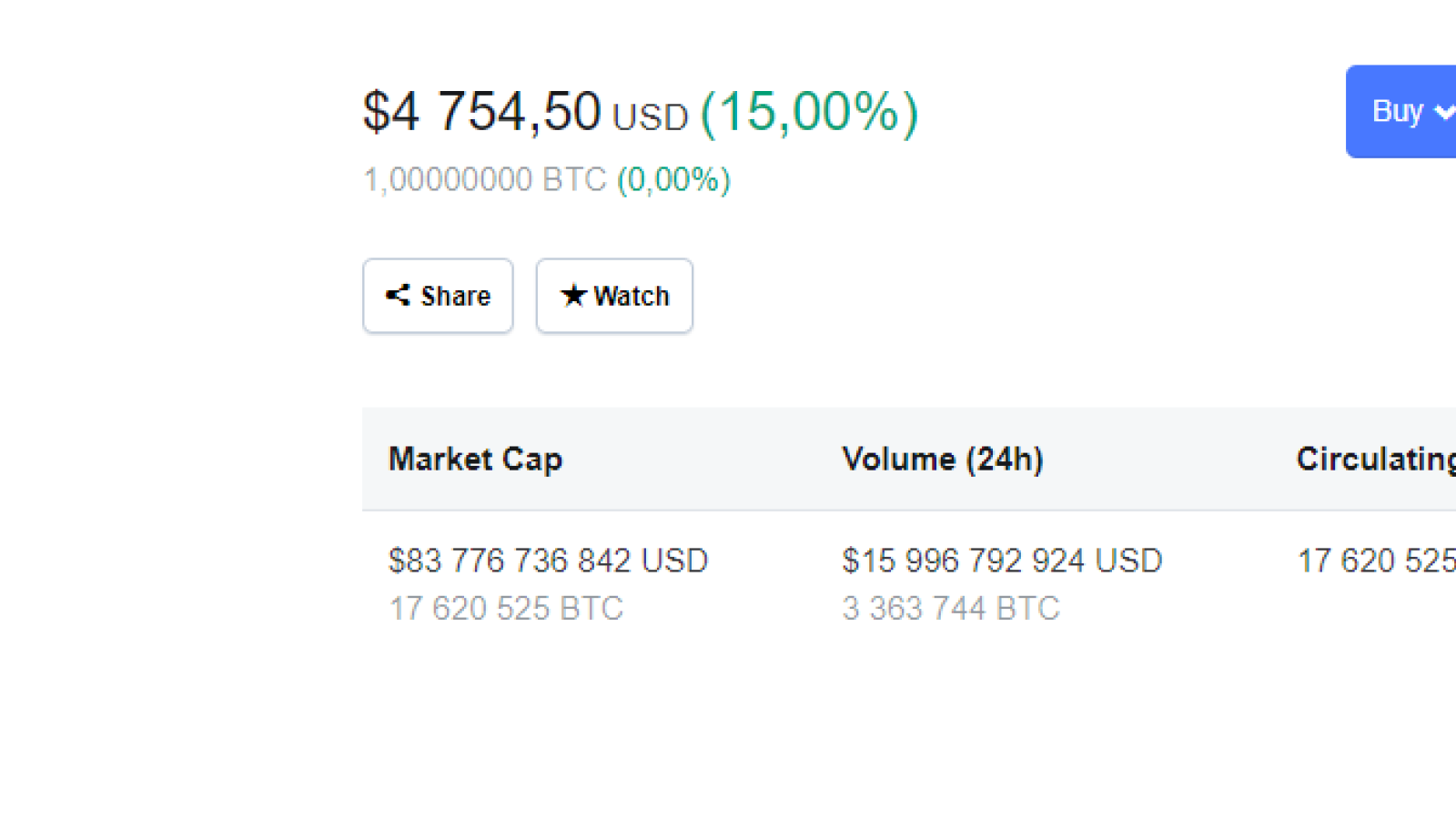 Out of the blue
After Bitcoin showed a massive rise, many experts and crypto analysts started speculating as to what the reason for the price increase could be, but mainly arriving at a shared opinion, which is it "could be anyone's guess".
Some top executives at major crypto investment firms, such as Jehan Chu from Kenetic Capital, reckon that this could be just a sudden wave of enthusiasm – or even a result of some April Fool's day jokes. On April 1, a little-known crypto news outlet published a story, which obviously was meant to be a joke, saying that the US SEC had finally given the green light to Bitcoin-based ETFs.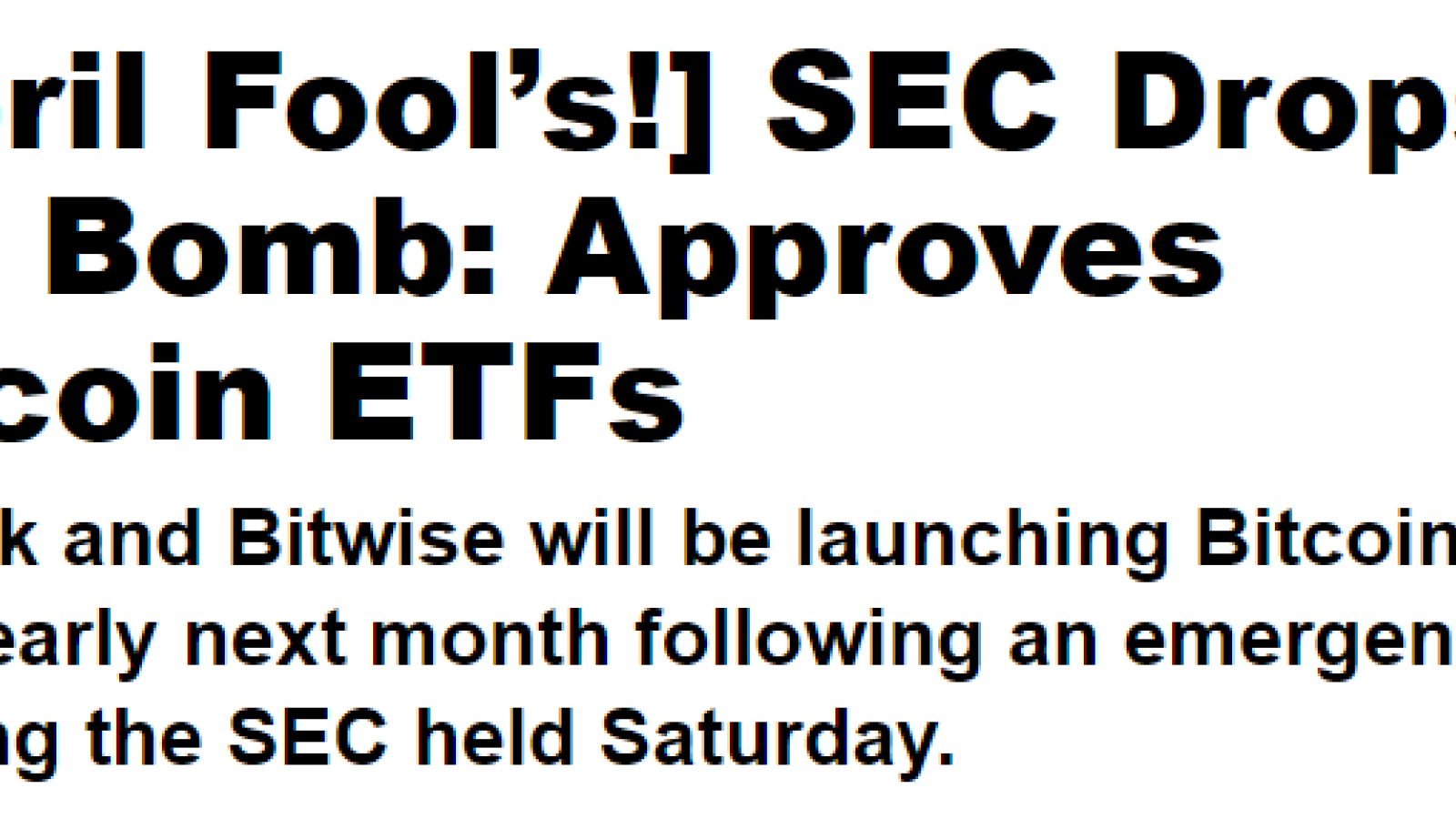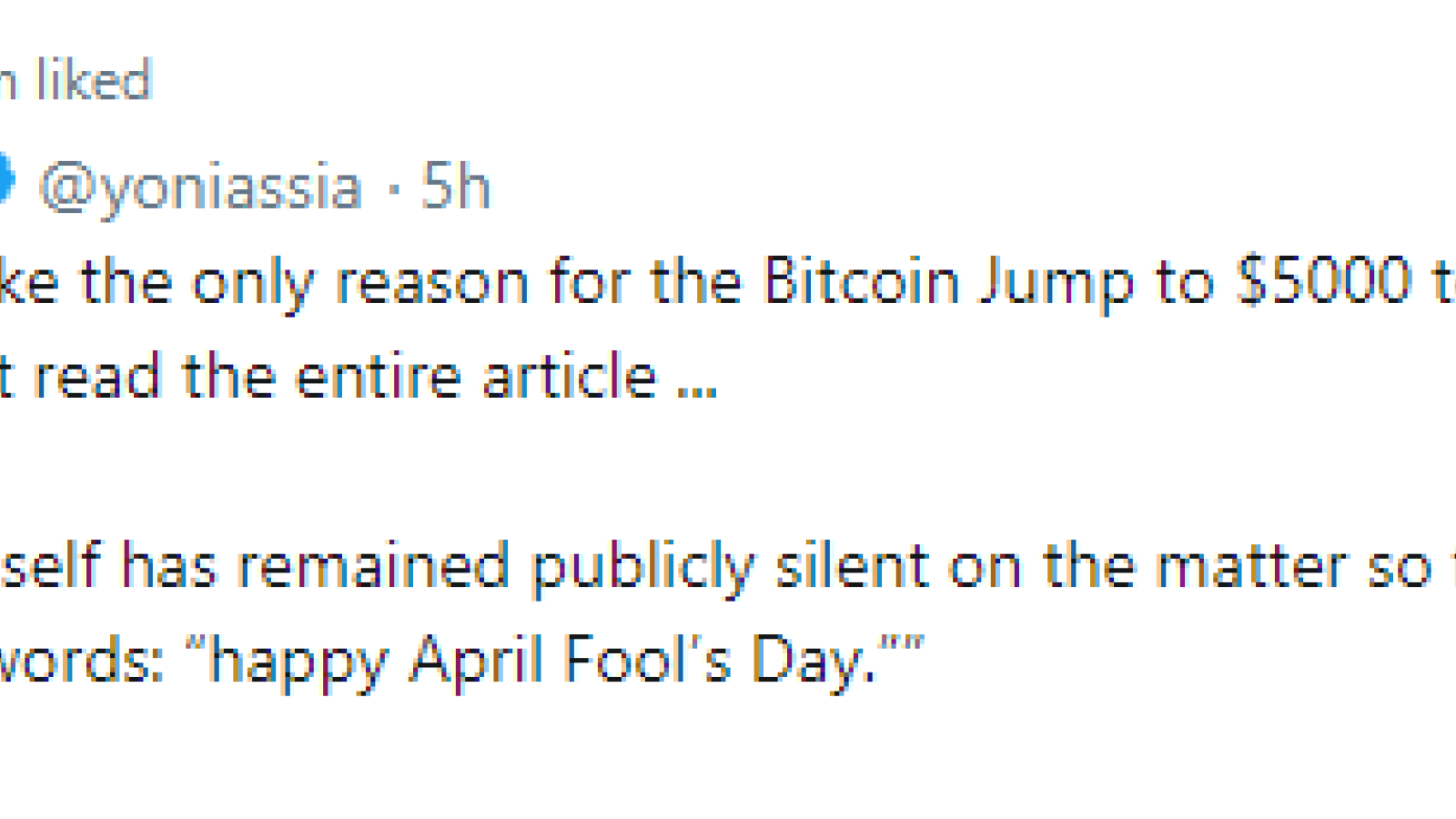 Emotions may take you high
Overall, experts agree, writes Bloomberg, that the cryptocurrency market at the moment is largely driven by emotions.
Still, some experts believe that within the next couple of days Bitcoin may break through the $5,200 mark.