Bitcoin has reached the support level witnessed back in September 2021. The same price level was the foundation of the rally that put Bitcoin at $69,000, marking its current ATH. Here is how technical indicators react to the test of the fundamental support.
The technical or historical support remains at approximately $42,000. The current test is already the price's third try to break the line that has been holding for almost five months already.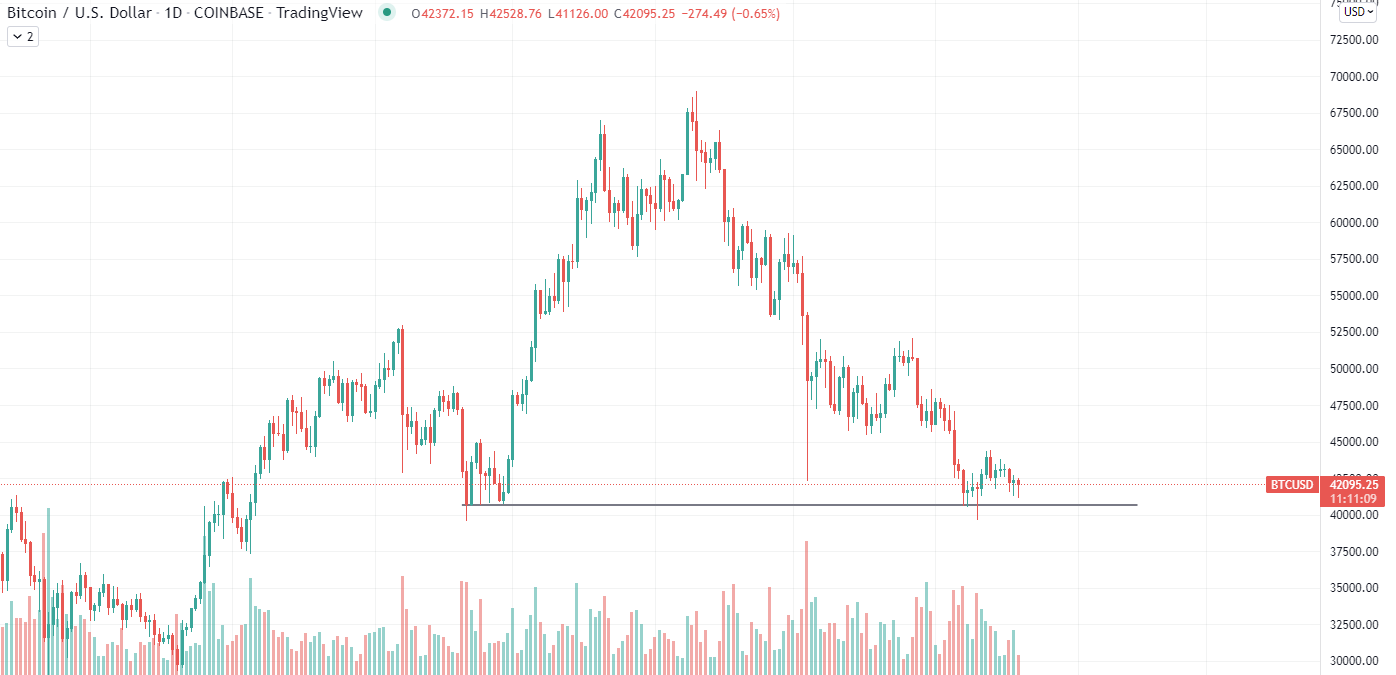 The strong support has all the chances to become the foundation for Bitcoin's return to the list of profitable assets once again due to similar price performance. According to TradingView's chart, the support is currently undergoing another test as Bitcoin has already tested it on Jan. 10 after spiking down by 5%.
As for additional technical indicators, the Relative Strength Index back in September also hinted at the end of the correction by forming a divergence against the price of Bitcoin. In the case of the current correction, no such signals appear on the one-day timeframe.
But even without divergences on the indicator, the market could still be considered slightly oversold based on the RSI's value staying close to 30.
The low volatility of Bitcoin also suggests that the market has not yet "decided" the direction of the assets and is waiting for additional signals. During the active phase of the most recent correction, Bitcoin's daily volatility reached 5%, while now it stays below 2%.