Bitcoin has recently experienced a strong price rally that nearly pushed its price to the much-coveted $6,000 level. The total market capitalization is inching closer to $200 bln with Ethereum surging by more than 10 percent on the ETH futures rumors.


Inching closer to $6,000
Bitcoin has come close to surpass the psychologically important mark of $6,000. Over the span of one hour, the price of the number one coin increased by 4 percent, reaching $5,941 for the first time this year, according to the data provided by CoinMarketCap. BTC would need to touch $6,400 for the bulls to come in full force.
We going straight to $6400 or what guys?

— Jacob Canfield (@JacobCanfield) May 7, 2019
Despite failing to find support after breaking above several resistance levels, Bitcoin continues its streak of gains in 2019. As reported by U.Today, Bitcoin has already become the best-performing asset class this year.


Bitcoin's golden dreams
Meanwhile, professional financial analysis firm Trading Shot recently highlighted the uncanny similarity between Bitcoin and gold futures market. After forming a golden cross pattern, one of the most sought-after technical indicators, the price of gold futures went through the roof.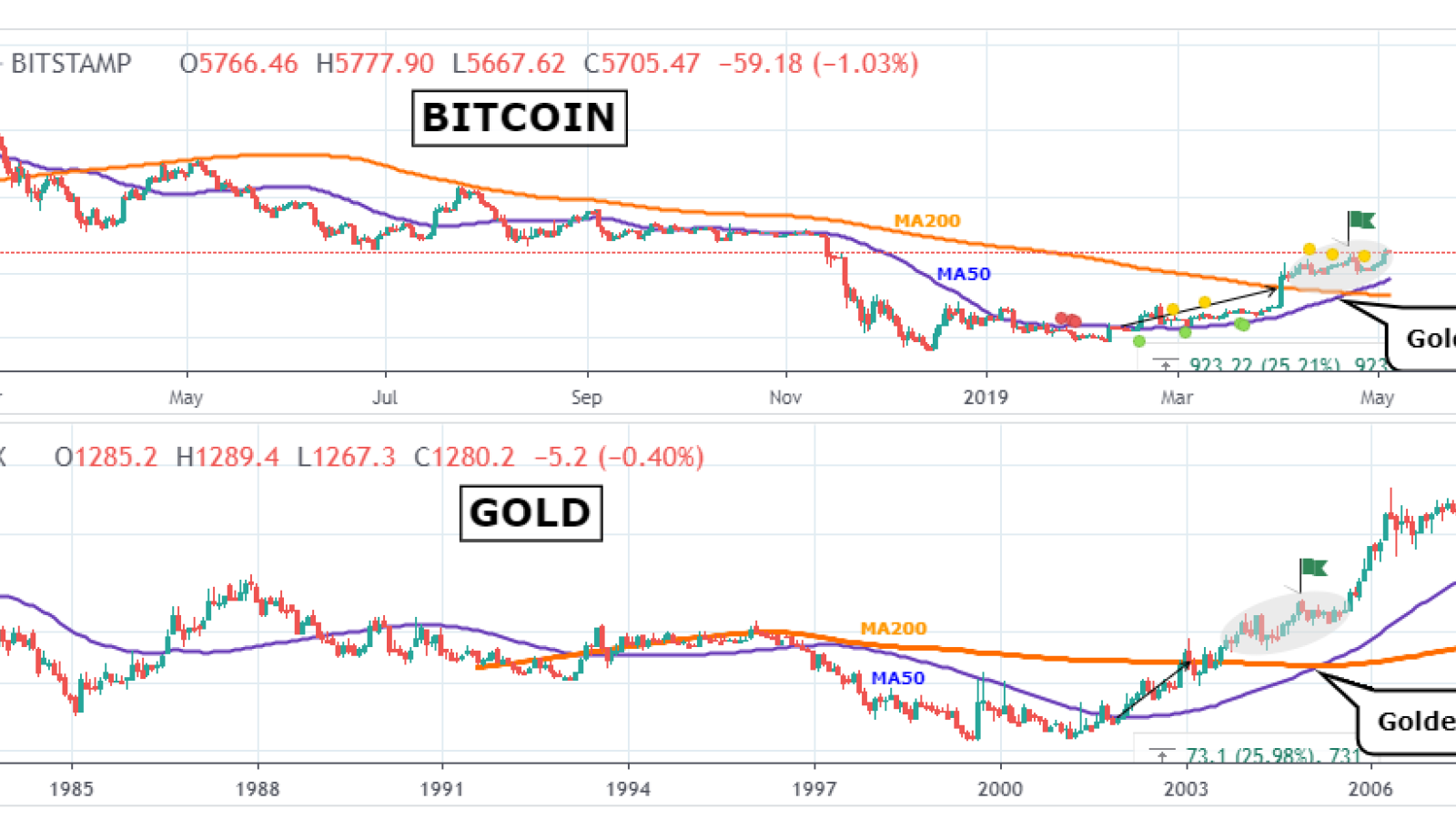 A quick look at the two price charts shows that Bitcoin could 'aggressively' rise to brand-new highs after reaching that breaking point. However, considering that Bitcoin is a relatively new asset class, there is no point to blindly rely on these comparisons. On top of that, the price of gold was pushed by the launch of its first ETF in 2003.