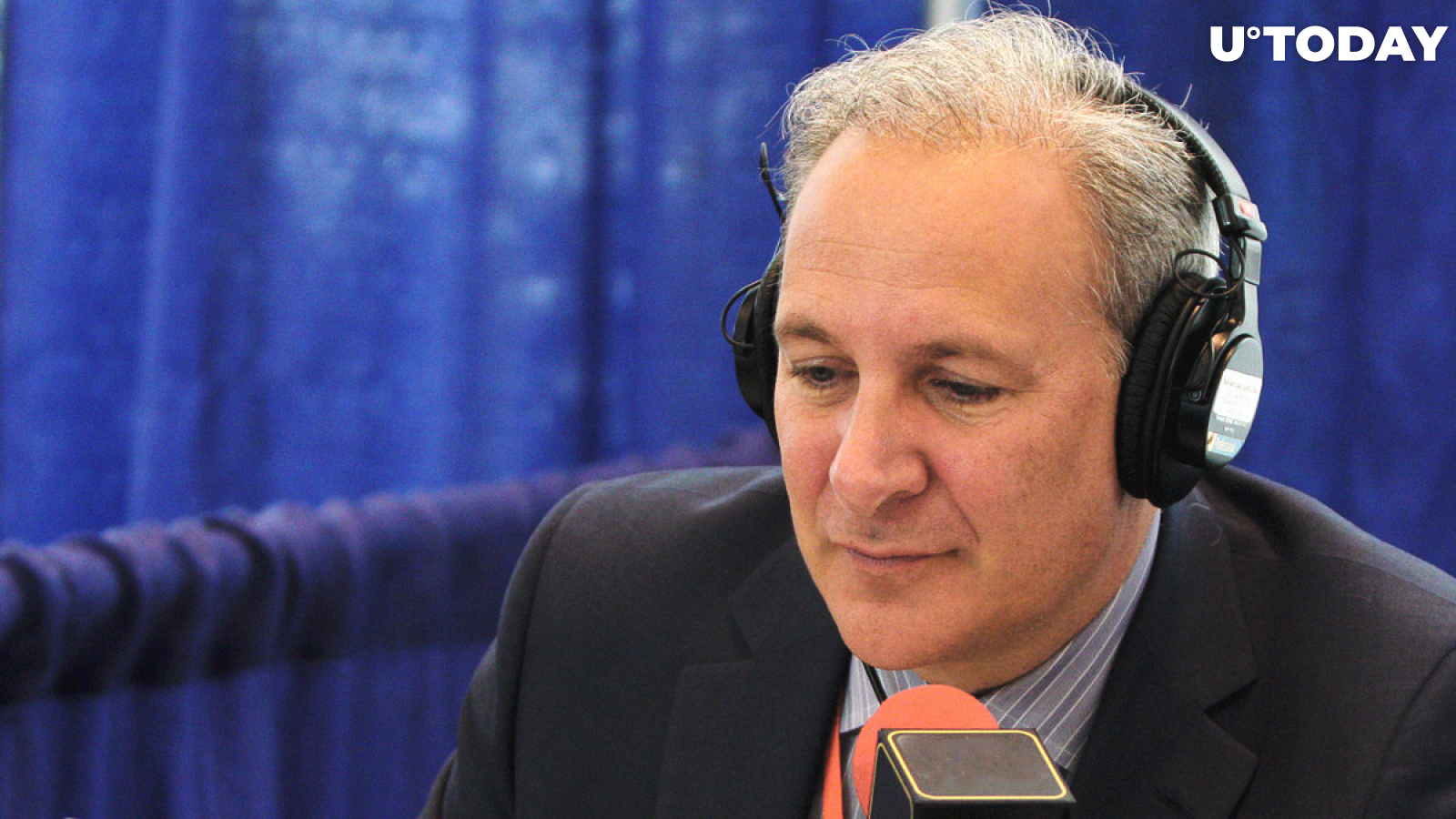 Cover image via en.wikipedia.org
Euro Pacific Capital CEO Peter Schiff decided to damped the festive mood of the crypto community by pointing to the fact that Bitcoin is the only asset class that is not rallying at the moment.
Bitcoin is not disappointing those who claim its true value is that it's a non-correlated asset. Every asset class in the world is rallying into the end of the year except Bitcoin. Not sure what value this actually adds, but at least #Bitcoin is meeting expectations on something!

— Peter Schiff (@PeterSchiff) December 27, 2019
A global Santa Claus rally
Schiff made an acrimonious remark that Bitcoin had finally become an uncorrelated asset, something that its proponents like to celebrate. However, this time around, Bitcoin remains on the sidelines while other asset classes are flourishing.
The NASDAQ Composite, a widely tracked stock market index, breached the 9,000 points mark for the first time in history on Dec. 27.
Meanwhile, gold, the beloved asset of Schiff, has also been on a roll for the past few days. The price of the shiny metal has recently hit its seven-week high, surpassing $1,515.
Bitcoin is not invited
While stocks and gold continue to surge, the price action of Bitcoin remains uneventful. In the span of a week, the bulls have made several attempts to push the price higher but they were brutally rejected. At press time, BTC continues to plateau in the $7,200 region, CoinStats data shows.
However, Schiff is definitely missing the forest for the trees in his latest tweet. Despite Bitcoin's lackluster performance in late 2019, it is still up by about 90 percent on the year, trumping every traditional asset class.