Throughout the weekend, the cryptocurrency market remained in limbo (as it usually does), but Bitcoin Cash and Litecoin are already getting significant traction this Monday with both registering nearly double-digit week on a bullish note. Meanwhile, Bitcoin is vying to break above the $5,200 level.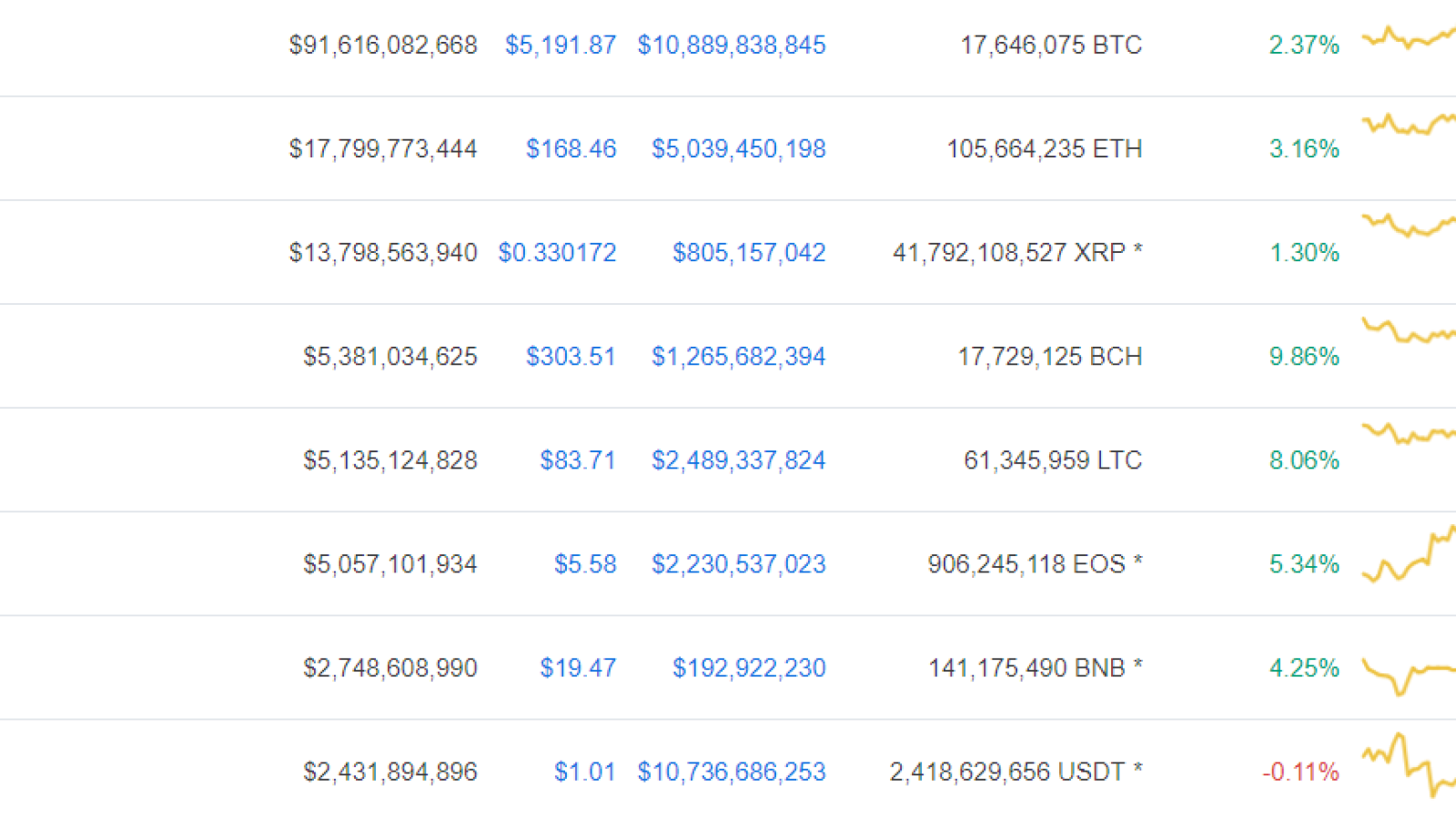 (CoinMarketCap: Cryptocurrencies are up across the board)
BCH and LTC boast the biggest gains
Bitcoin Cash and Litecoin are at it again. After witnessing unprecedented growth during the big crypto rally at the beginning of April, they are driving the cryptocurrency market this Monday. The most recent price spike allowed BCH to breach the $300 mark yet again.
It worth noting that the total market capitalization of Roger Ver's darling has also surpassed $5 bln, occupying fourth spot on CoinMarketCap. Meanwhile, Litecoin, the fifth biggest coin that recently recorded its highest price since June 2018. LTC is currently trading at $83.71.


Other top coins are also in the green
Overall, there is a bullish sentiment in the broader cryptocurrency market with the whole CMC top 10 (save for Tether) remaining in the green. At the time of writing this article, the BTC price is sitting at $5,191 with a 2.37 percent price increase over the last 24 hours. As predicted, its price is now gradually recovering after a minor correction, so $5,350 could be definitely a possibility in the short-term.