Beam, the privacy-oriented coin that is based on the 'tongue-tying' MimbleWimble protocol, has recently rolled out its official wallet for iOS users. Beam Wallet is available for multiple desktop platforms and Android devices.
You asked it, we've done it. $Beam Wallet is now on #iOS! https://t.co/whN20c9Jgz #Mimblewimble #SovereigntyByDesign

— @Beamprivacy (@beamprivacy) April 22, 2019
'Fast and sleek'
The Beam Wallet application for iOS will allow its users to send or receive Beam coins with the help of addresses or QR codes, track every transaction, and conveniently report all possible issues.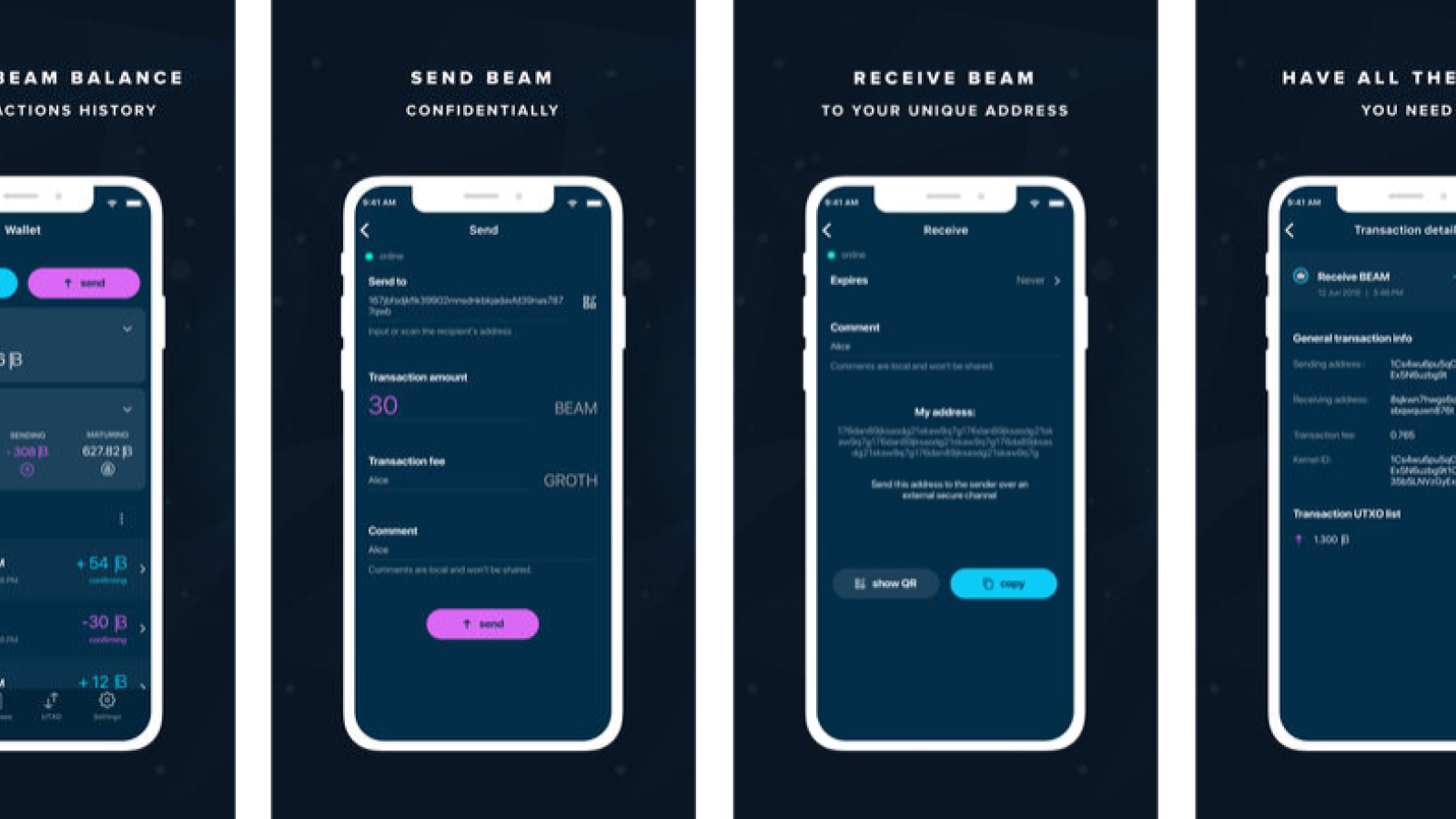 On Apr. 8, Beam Wallet for Android appeared in the Play Store and got rave reviews from users who describe it as 'fast, sleek, and user-friendly.' You can also download an APK from their official website.

Apart from that, there are desktop versions of Beam Wallet for Mac, Windows, and Linux.

U.Today reminds its readers that the Beam developer team found a critical vulnerability in its wallet software on Jan. 9 (shortly after going live).

card
MimbleWimble disruption
The Harry Potter-inspired coin offers its users complete anonymity and more efficient transactions that are achieved by reducing the size of the Blockchain. Hence, it poses as a major competitor to already established privacy coins, such as Monero and Zcash (the market cap of the former coin exceeds $1 bln).

As reported by U.Today, Beam announced its potential partnership with Litecoin back in February. The Bitcoin spin-off eyes the above-mentioned MimbleWimble protocol for reaching more anonymity.