A short while ago, the Whale Alert Twitter account registered two successional fund transfers of 200 mln XRP each. Several more followed, totaling 800 mln XRP.
The stunning amount of crypto was sent from Bitstamp exchange to different unknown wallets within less than half an hour.
Bitstamp sends 800 mln XRP to BitGo wallets
The Whale Alert account has recorded several blockchain transactions in a row when 800 mln XRP was sent from the Bitstamp exchange to unknown wallets.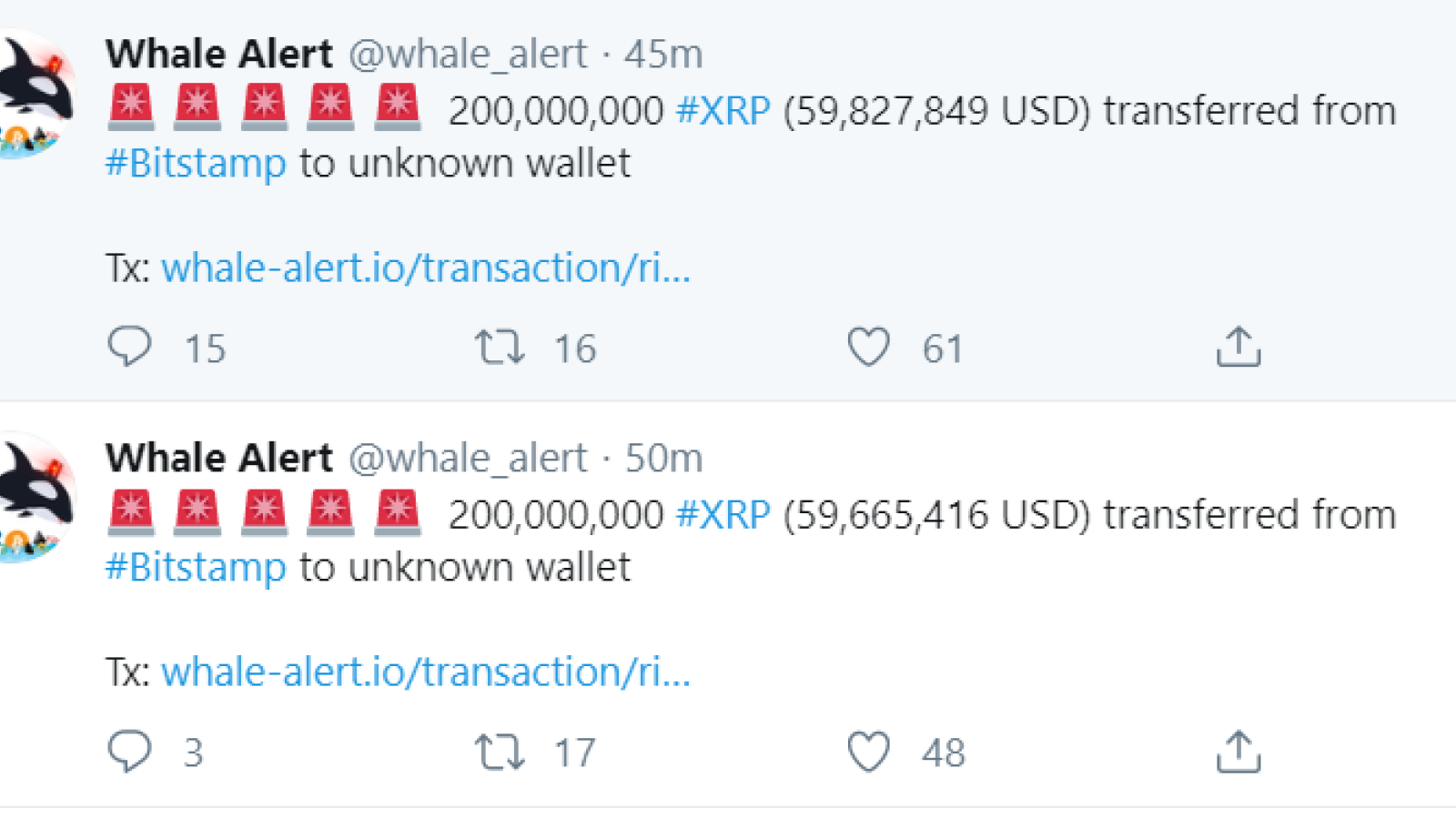 Three transfers followed: 200 mln XRP, one transaction of 50 mln and another one carried 150 mln XRP.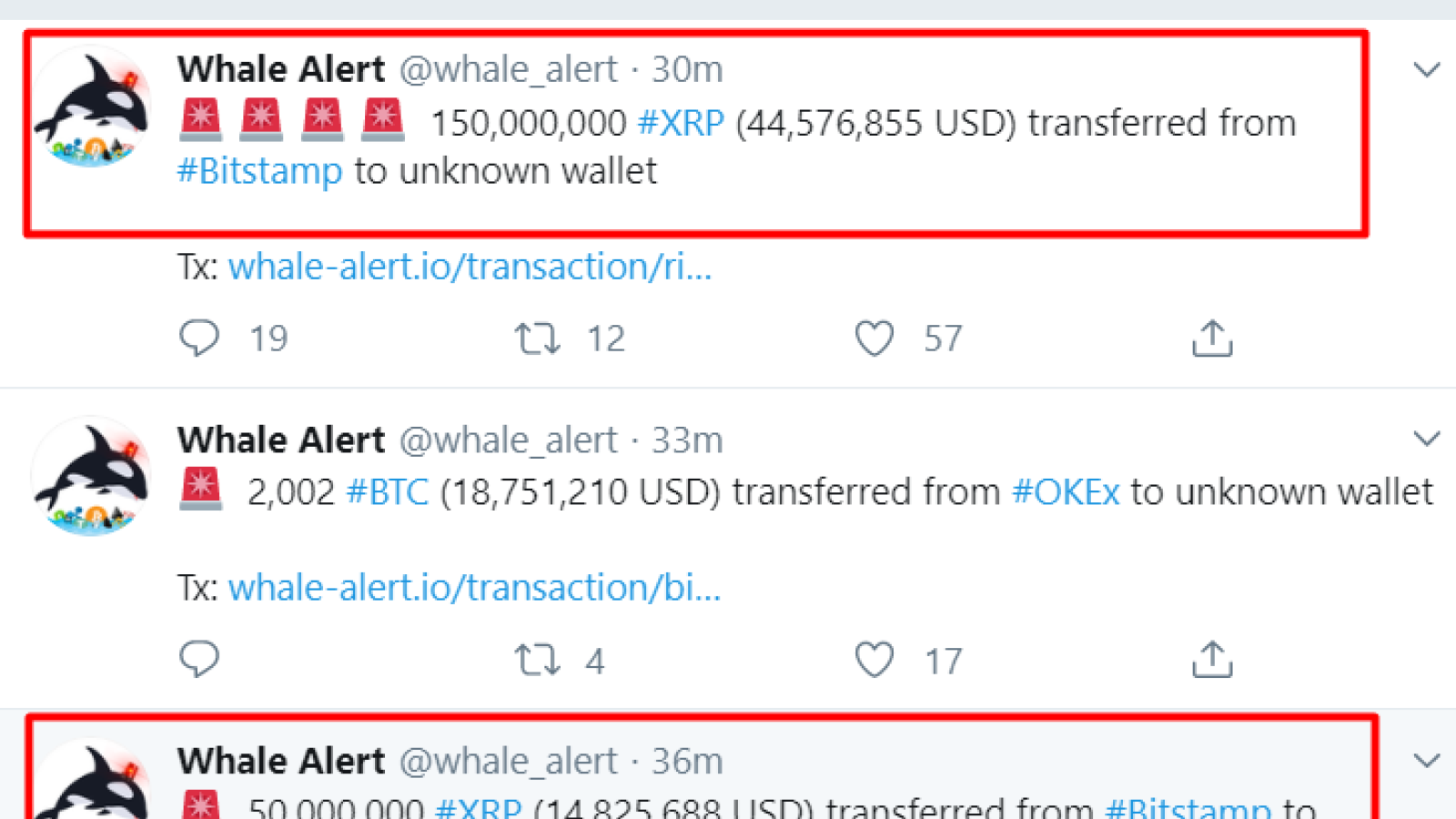 A comment came from the Bitstamp exchange to the discussion under the Whale Alert post. A link in it leads to a recent announcement, saying that BitGo now provides security crypto storage for Bitstamp while the latter conducts asset management.
Everything is proceeding as we announced here: https://t.co/AUQXs5j4EM

— Bitstamp (@Bitstamp) October 28, 2019
ℹ️ According to #Bitstamp, the recent #XRP transfers (total of 1.2 billion) are part of new secure storage provided by #BitGo.https://t.co/A6clmuvgME

— Whale Alert (@whale_alert) October 28, 2019
The crypto community took the Bitstamp's comment warmly.
Ripple hires a former Bank of America executive
Earlier, U.Today reported that the crypto giant Ripple had hired a former high-rank executive of BoA and Bitcoin wallet as America's Head of Regulatory Affairs.
Along with the recently opened office in Washington, D.C., this step shows that Ripple is determined to negotiate with the US regulators.
Also, the Ripple CEO Brad Garlinghouse shared that the head of MoneyGram had called him to say that Ripple should accelerate the implementation of On-Demand Liquidity and XRP usage in new markets.
What are your thoughts on the partnership between Bitstamp and BitGo regarding crypto assets storage? Feel free to comment in the section below!