As previously reported by U.Today, the anonymous wallet 3D8qAoMkZ8F1b42btt2Mn5TyN7sWfa434A has received mammoth-sized transactions from the Huobi crypto exchange twice. Each time, the amount was split into over a dozen transactions, 1,000 BTC each.
Just now, the wallet received another portion of BTC. Overnight, Bitcoin surged more than 14 percent, says CoinMarketCap, and is now trading in the $6,700 zone.
Another 9,000 BTC hits the wallet
At the end of last week, the wallet received 14,000 BTC ($93,670,920). On Monday, 15,000 BTC ($100,361,700) was sent to this address with an unregistered owner. All prices in USD are calculated according to the current BTC-to-USD price.
On Tuesday, the wallet of a Bitcoin whale, 3D8qAoMkZ8F1b42btt2Mn5TyN7sWfa434A, received another transfer of crypto of a similar amount – 9,000 BTC. All nine transactions, 1,000 BTC each, were made within an hour.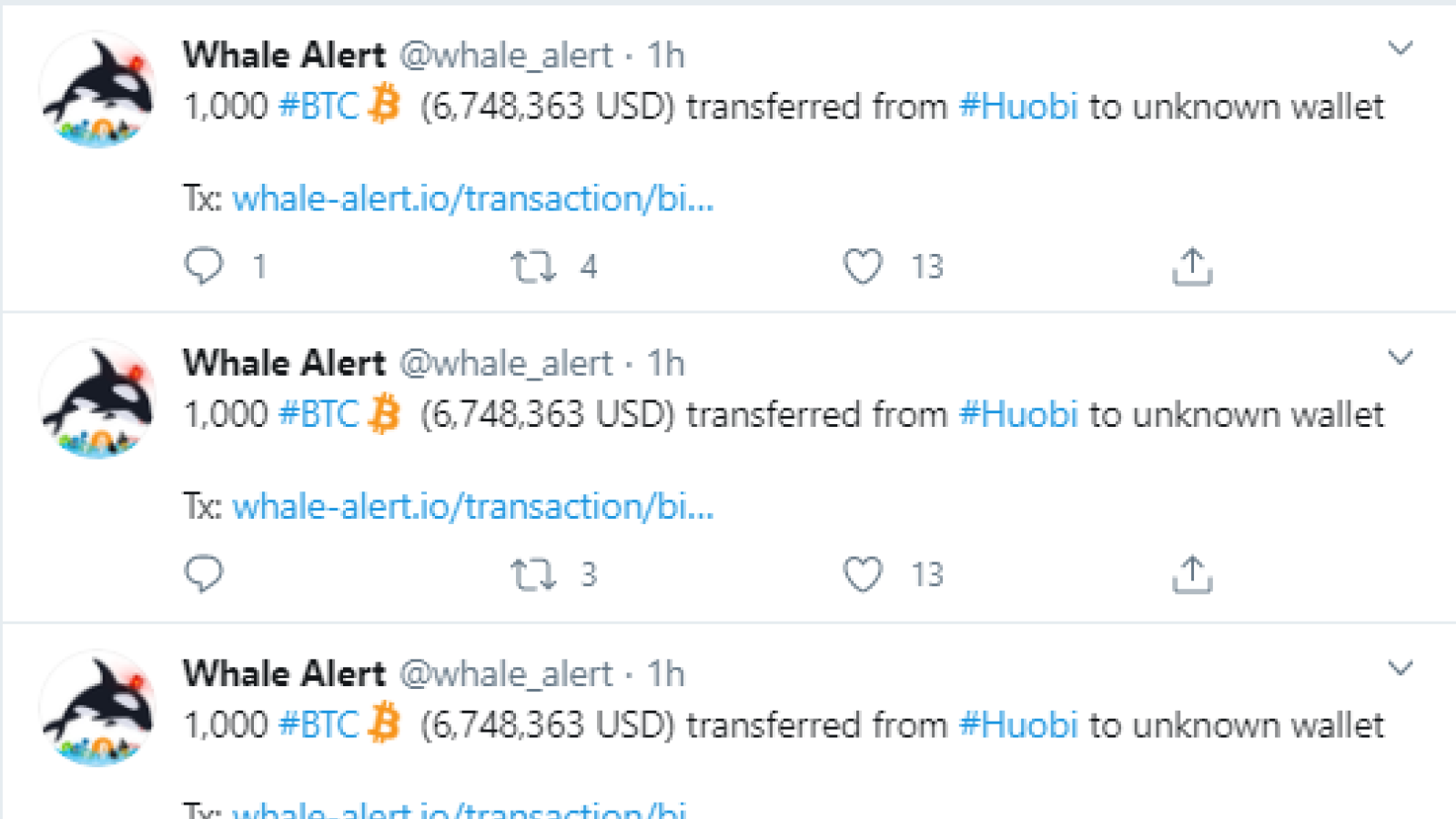 At the time of writing, the wallet is holding 65,000 BTC.