Payment processor giant Western Union recently stated they are ready to adopt cryptocurrency transfers as they already operate with 130 currencies, and technology-wise, it wouldn't be a problem for them.
The company also mentioned it could bridge the gap between crypto and cash, and that it has been testing Ripple's xRapid since 2015; however, the first tests were early and potentially "too small" for a clear conclusion to be drawn.
For the time being, Western Union is closely watching crypto market developments and has not yet made a decision regarding digital coin integration. However, if they choose to add crypto transfers, it will probably take a long time, so I don't expect to see it functional by the beginning of next year.
Chart Analysis – XRP/USD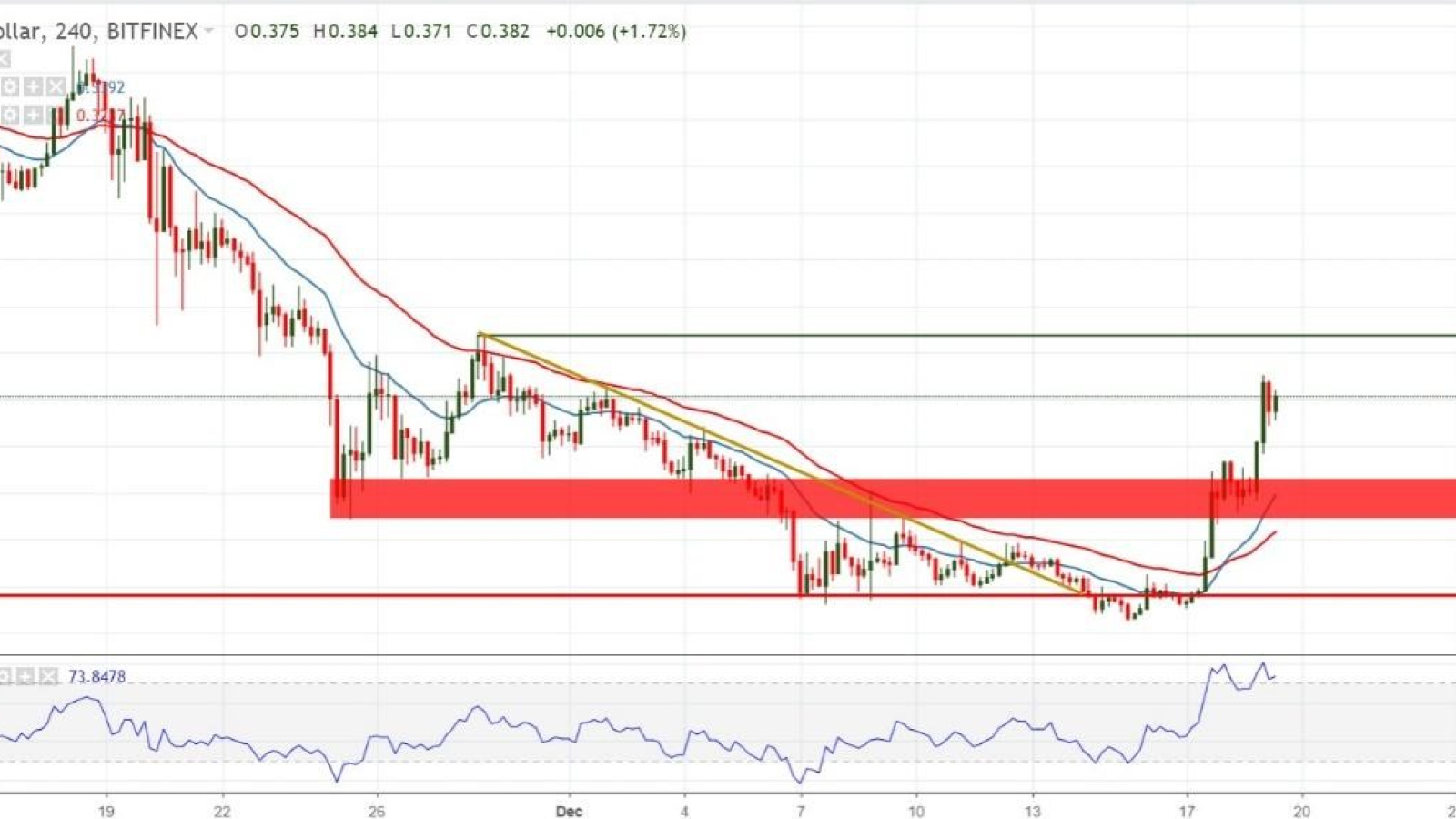 Ripple's XRP added more than 20% during the last 7 days and almost 12% during the last 24 hours alone, currently trading at 0.38 against the US dollar. The rally began after a false break of the key support level at 0.30, which triggered a sharp rise and a break of the resistance zone between 0.33 and 0.35.
That previous resistance has now turned into support, so we can expect it to stop falling prices in the future, but the immediate target for now is 0.40, which is both a confirmed technical resistance as well as a psychological level.
If the pair goes straight into 0.40, we can expect a bearish correction there, mainly because the price increased rapidly in a short amount of time and the pair is now overextended. This is also indicated by the position of the Relative Strength Index, which has crossed its 70 level twice, indicating overbought.
Support zone: 0.33 – 0.35
Resistance zone: 0.40
Most likely scenario: move into 0.40 followed by shallow retracement or sideways movement
Alternate scenario: drop into support