According to a monthly report shared by CoinGecko, the seven leading decentralized exchanges have lost a cumulative $9.4 bln worth of trading volume.

Automated market maker Uniswap took a 55 percent hit, which is larger than any other DEX. In September, its volume skyrocketed to $15.3 bln, which allowed it to surpass America's leading cryptocurrency exchange, Coinbase.
Yet, the Ethereum killer app managed to expand its share of the DEX market to 69 percent from 66 percent in September. Stablecoin exchange Curve and controversial Uniswap fork SushiSwap have added 23 percent and 5 percent, respectively.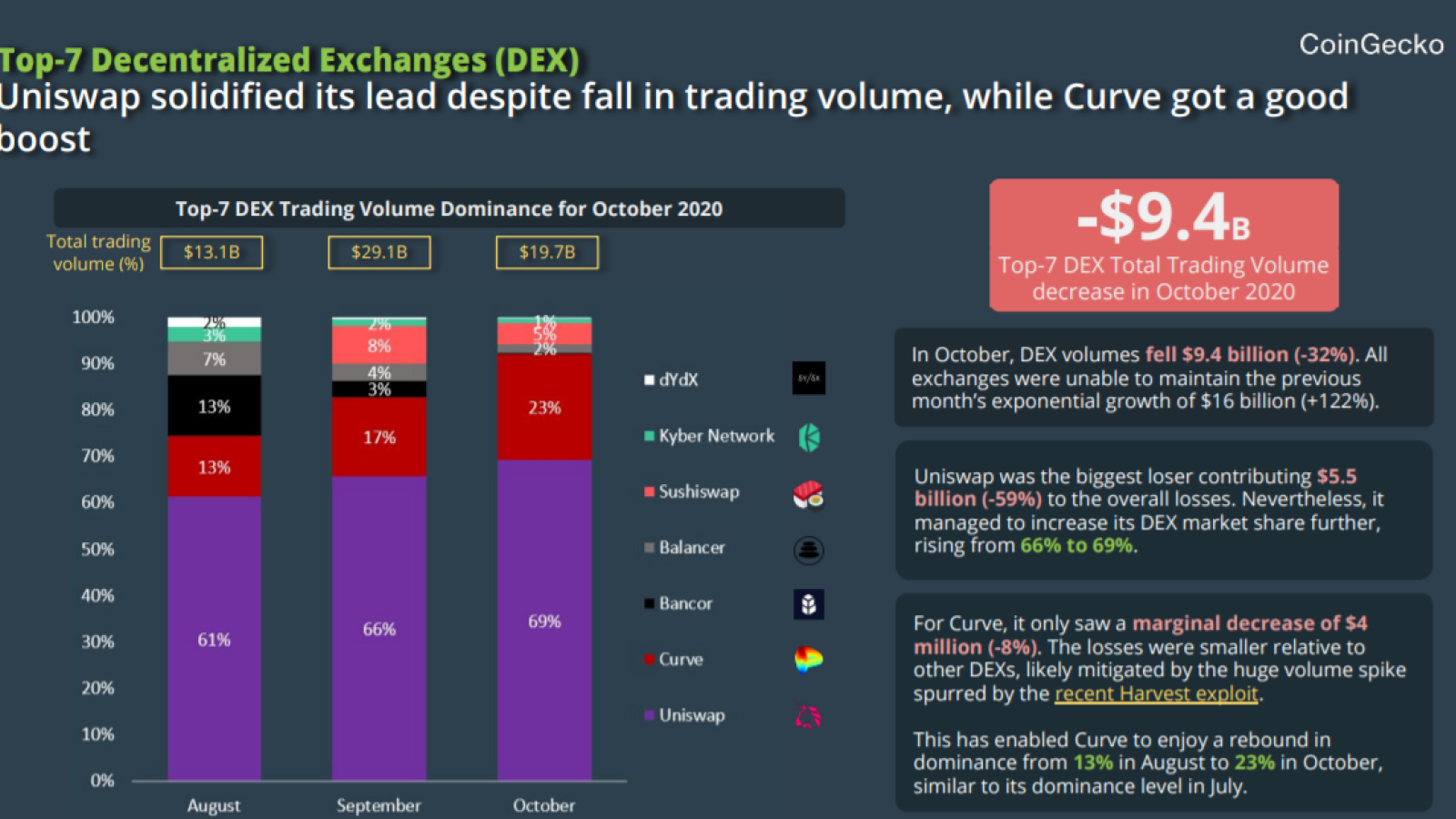 Binance and Huobi "cannibalize" BitMEX
Overall, crypto trading volumes across the leading centralized and decentralized exchanges have plunged by 34.2 percent, which translates into a $90.5 bln drop.

Binance and Huobi, the two dominant CEXes, are responsible for a whopping 78 percent of the loss.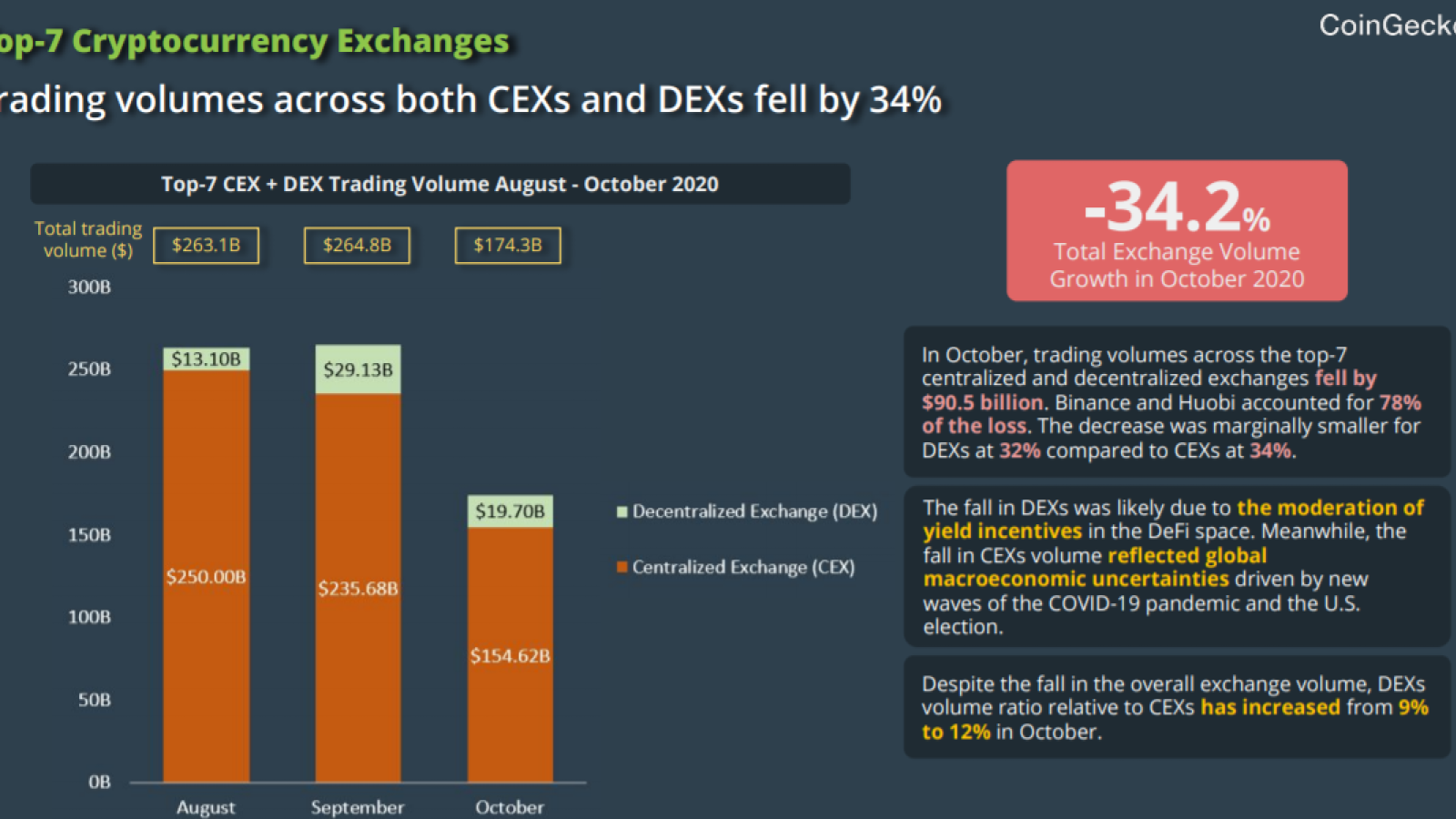 BitMEX's market share of the crypto derivatives market dropped to just 14 percent last month. As reported by U.Today, its Bitcoin reserves started to hemorrhage as a result of the CFTC clampdown at the beginning of May.
The death of CeFi was greatly exaggerated
Despite waning interest in decentralized finance (DeFi), DEXes actually saw a smaller decline in trading compared to CEXes (32 percent and 34 percent, respectively).

The dizzying growth of cryptocurrency Uniswap in August sparked numerous debates about the scope of its disrupting force. Many believed that its massive volume was a harbinger of the inevitable death of centralized order book-based exchanges.

The volume ratio of DEXes increased only three percent in October relative to CEXes, which vividly shows that their growth is slowing down.