If yesterday almost the whole crypto market was going up, today, only the price of Bitcoin is increasing. All coins out of the top 10 are reducing in their prices, while the biggest loser is Cardano, having lost more than 6% over the past 24 hours.
Against the background of it, the BTC's domination rate has increased even more and now constitutes 54.3%. All times before, when such a scenario happens people switch again to altcoins. The capitalization of the cryptocurrency market makes up $182 billion.
BTC/USD
Yesterday, the coin broke through the resistance of $5,500 and the retest of the upper limit of the green corridor. Now we are expecting an update of the annual maximum in the region of $5,700.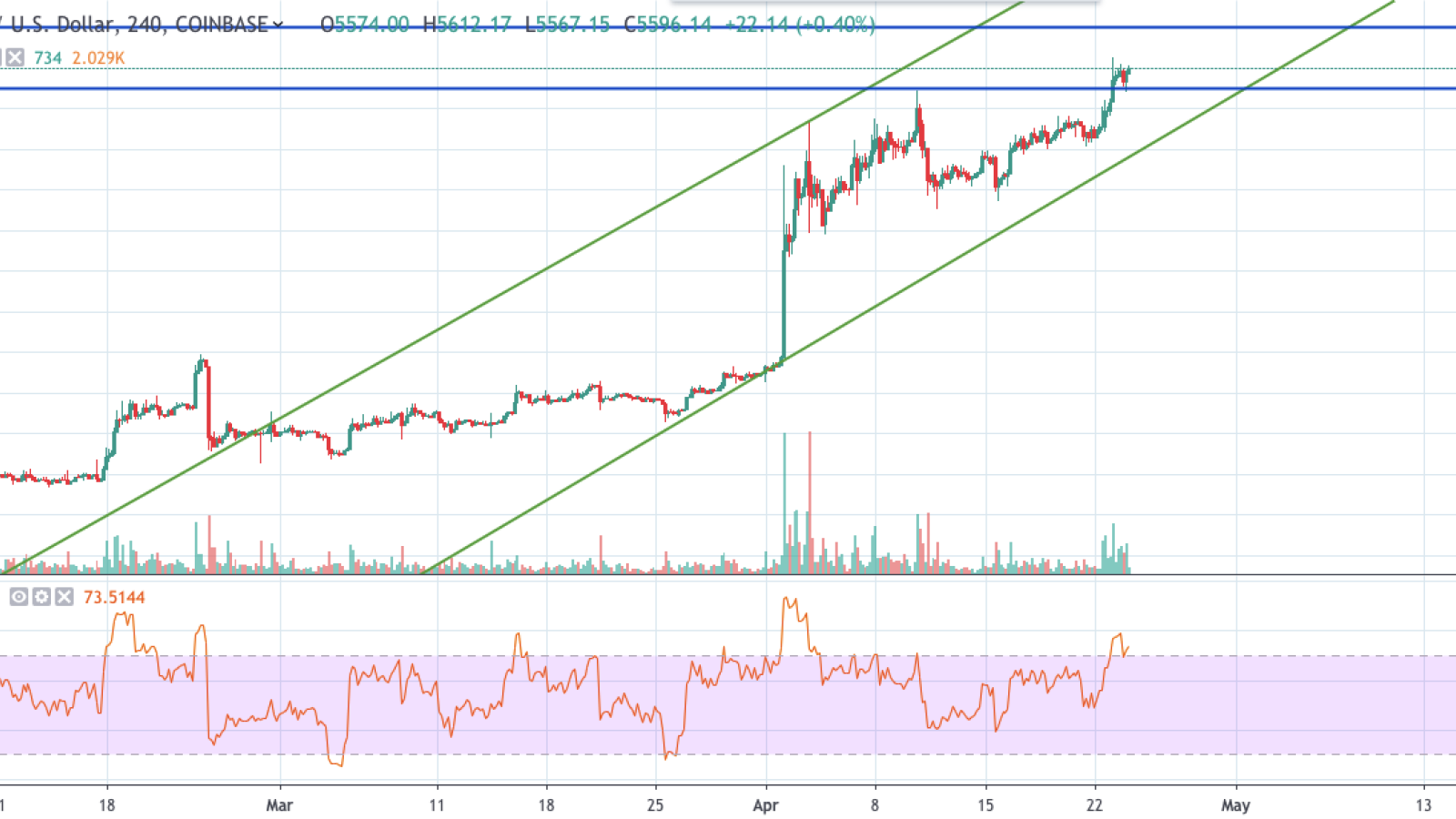 It seems that the quotes of Bitcoin are trading out of logic, as the RSI indicator is showing the overbought, but no rollback occurs. The trading volumes are looking for their maxima; however, one needs to keep a cool head, as buyers can fix their profit at any time.
If the following bullish tendencies continue and the price reaches $5,800, there is a high possibility to see Bitcoin at $6,000 till the end of April.
The price of BTC is trading at $5,615 at the time of writing.
ETH/USD
Comparing to Bitcoin, the second most popular cryptocurrency is moving in the directly opposite way. Over the last day, its rate has been reduced by more than 2%.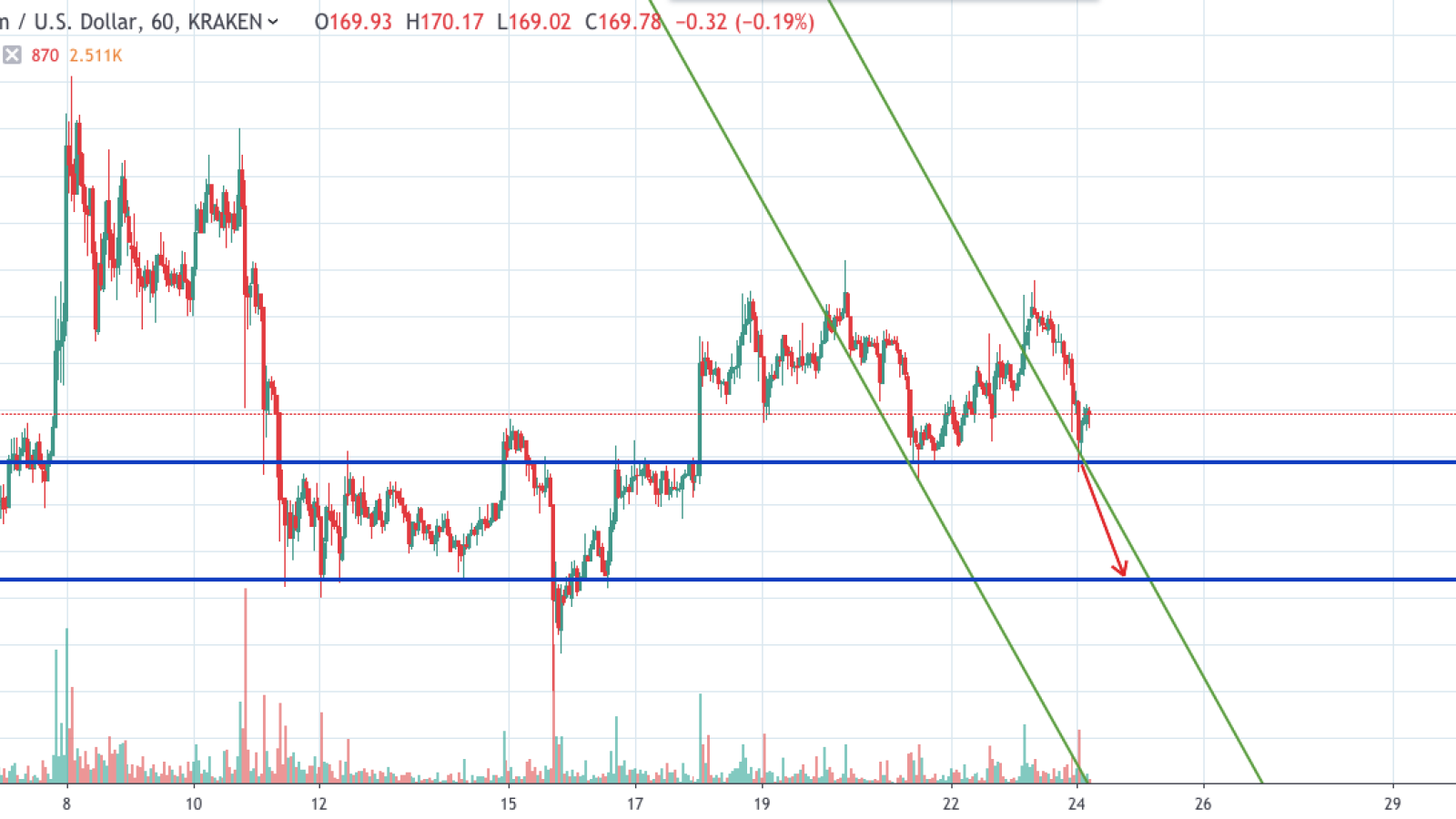 On the 1-hour chart, we see that the price is on the way to break a support level at $167,25. If that happens, then the next aim is $160. In this regard, bears are dominating in the short-term position.
However, we need to get our attention to the BTC's domination rate as currently people are not selling altcoins for fiat money but buying Bitcoin instead.
The price of ETH is trading at $170,62 at the time of writing.
XRP/USD
The price of XRP almost came back to the position of the first days of April, when its bull run started. Traders and investors are not showing too much interest in the coin, as its market cap has been stagnating since around Apr. 13 at about $13 billion.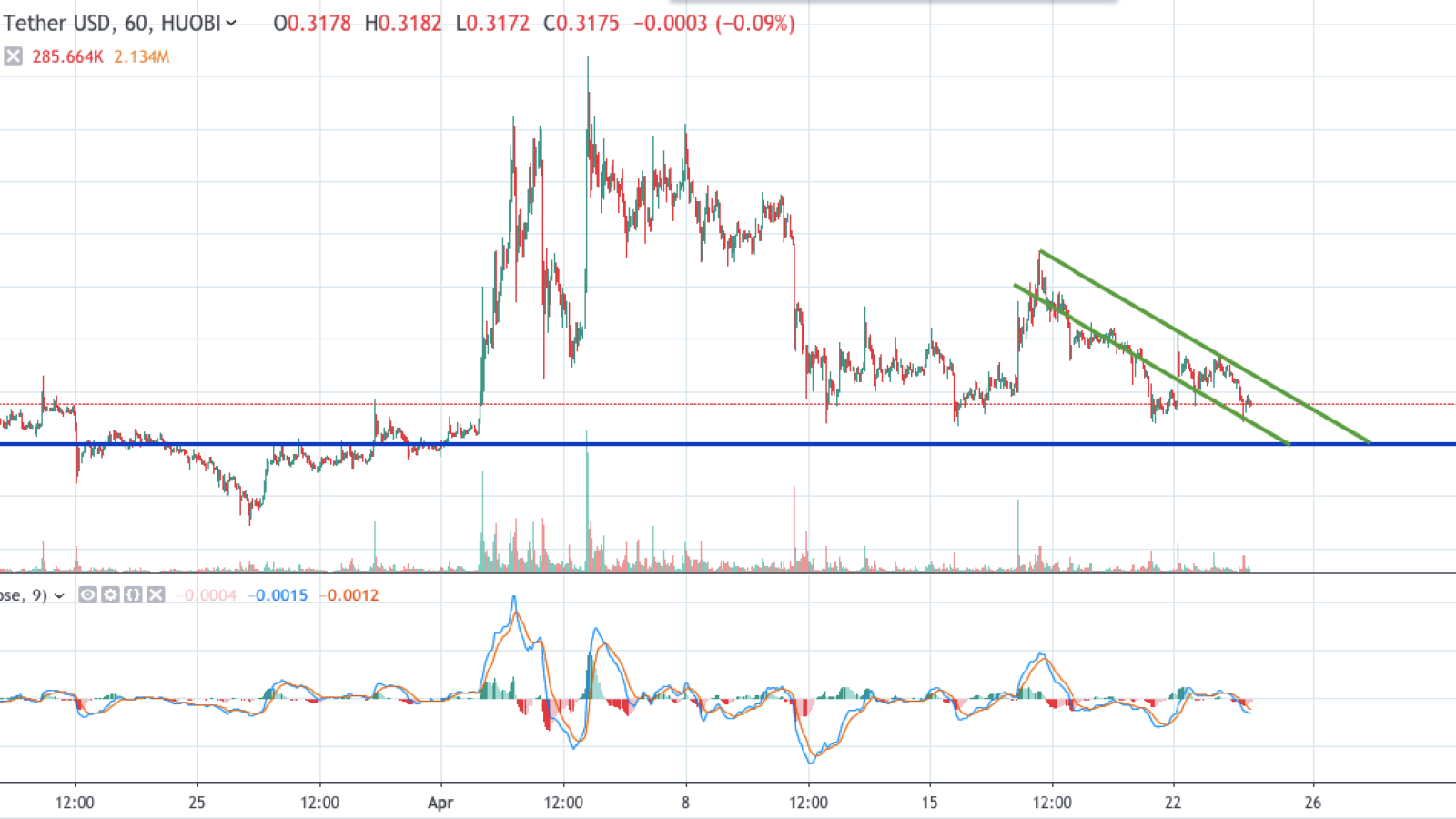 Currently, the quotes are trading in the descending channel moving to the next support zone at $0.31, which is confirmed by the MACD indicator.
To talk about a bullish trend of Ripple, its rate should increase up to $0.35 and consolidate there.
The price of XRP is trading at $0.3205 at the time of writing.