HBO viewers recently had the opportunity to learn more about Theranos and its founder Elizabeth Holmes in a new documentary called The Inventor: Out for Blood in Silicon Valley. However, the attention of many was fixed on Tim Draper, billionaire investor and ardent crypto proponent, who wore his now-famous Bitcoin tie.
Supporting Theranos
Bitcoin isn't the only bet of one of the most prominent venture capitalists in America. Draper led the company's $500,000 seed funding round when Theranos was only making baby steps to become the Apple of healthcare with a valuation of about $9 bln.
Notably, Holmes, who currently faces decades in prison after the fallout of her narrative, didn't lose Draper's support – he earlier claimed that the female Steve Jobs was 'bullied into submission'.
Crypto fashion
Regardless of what pundits have to say about one of the biggest frauds in the history of Silicon Valley, Draper's purple tie that is covered in the Bitcoin logo was the real star of HBO's new documentary.
So what you're telling me is that this guy in the purple Bitcoin tie invested in Theranos without understanding what Theranos actually did? pic.twitter.com/RlzRdDNc85

— eric (@KengJuan) March 19, 2019
Favorite part of watching #TheInventor so far is this early investor wearing a bitcoin tie in his interview. ? pic.twitter.com/MDDOupMdBN

— Rob Talbert (@Rob_Talbert) March 19, 2019
They have a very subtle Bitcoin tie. Seems legit. pic.twitter.com/oDDrkOQLdg

— Laura Fisher (@laurajaselle) March 19, 2019
Draper's tie is already a celebrity of its own. Back in August, the venture capitalist appeared on Fox News to discuss a potential separation of California into three states, but hardly anyone cared about what he had to say – everyone was focused on his choice of attire.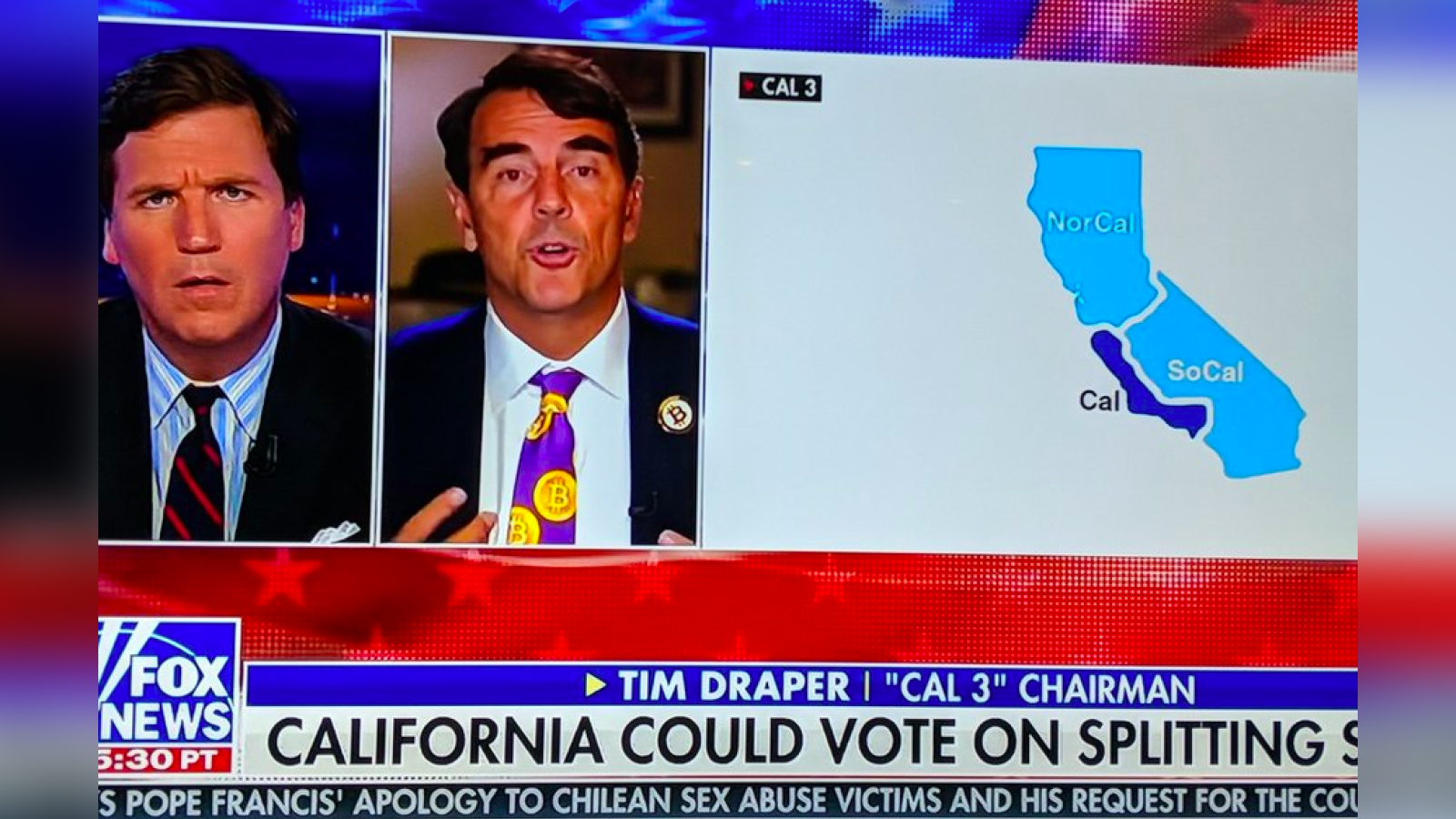 We've also seen the rare red version of his Bitcoin tie on Bloomberg.