The number of large transactions involving Shiba Inu tokens continues to rise for the third consecutive day, IntoTheBlock data shows. According to the data, their number for yesterday has already reached 70 transactions, which means an increase of 11% since the beginning of the week and 159% since Sunday.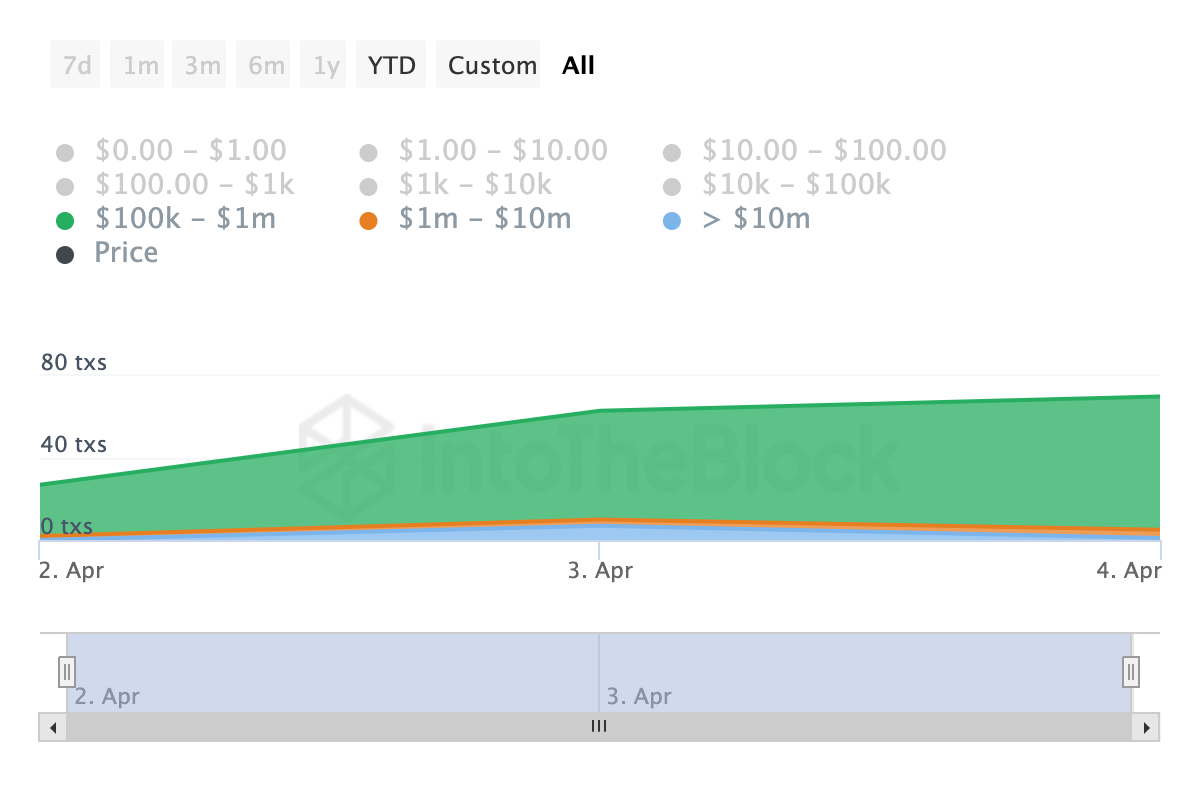 As more in-depth data shows, these are mainly transactions with SHIB in amounts between $100,000 and $1 million. At the same time, transactions of a million dollars or more in the previous 24 hours have been on the decline.
Big money acting smart with Shiba Inu (SHIB)
Herein lies the catch, where, while the number of large transactions involving Shiba Inu tokens had increased, their aggregate volumes have fallen compared to previous days. For example, while the volume of large transactions with SHIB went up from $10.26 million to $232.9 million between April 2 and 3, by April 4 the figure had dropped to $60.1 million amid the increase in transactions outlined above.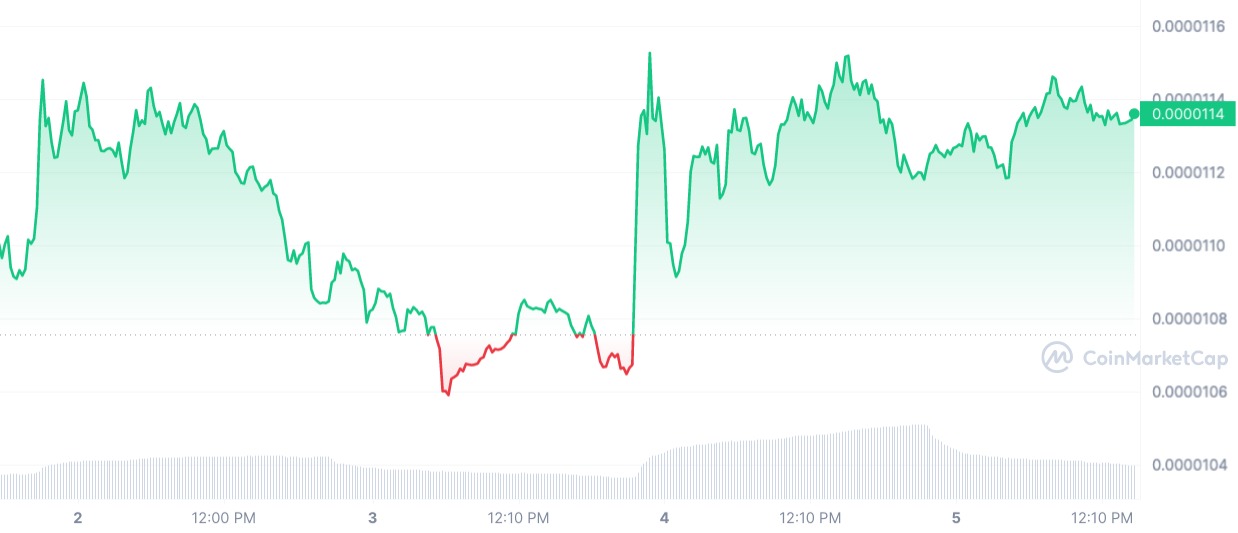 A different perspective opens up if we combine this data with the price action of SHIB. It appears that the increase in transactions on April 2 occurred during the token price drop of 3.5% intraday and before rising 5.3% in the days that followed.
It can be assumed that whales with stacks over a million dollars in SHIB have further reduced their activity, while sharks, on the contrary, have maintained it.