The price of XRP has surged by more than seven percent over the last 24 hours, CoinStats data shows. This allowed the third biggest currency to once again touch the psychologically important mark of $0.30.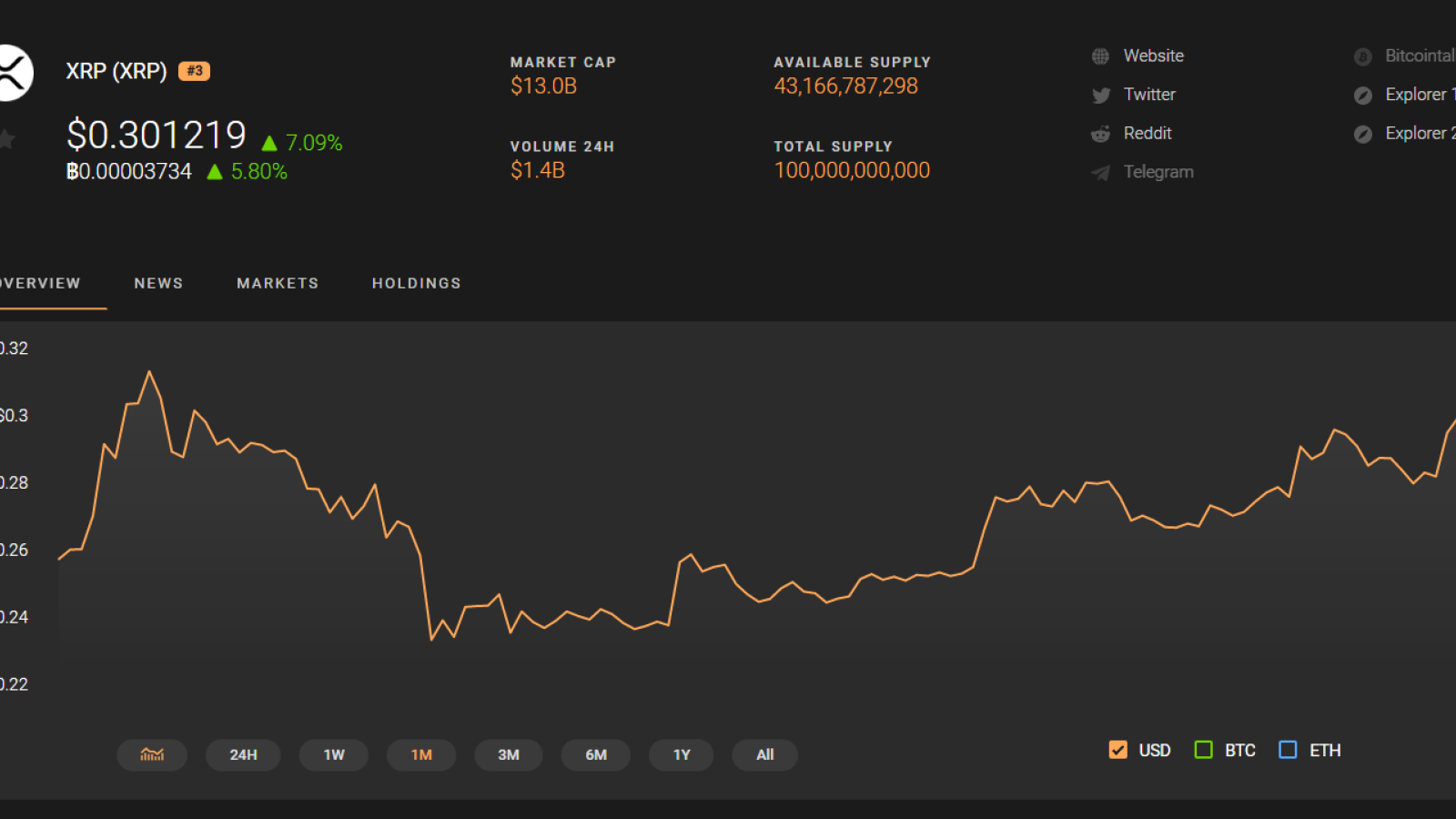 XRP's long-awaited revival
Everyone and their uncle has been bullish on Ripple's XRP as of recently. U.Today has covered countless predictions of top cryptocurrency traders who claim that XRP is going to be the best-gaining altcoin of Q4, and this might one of those times when the majority is right about the next market move.
After all, it was long overdue for XRP to keep rising. In 2018, the third biggest cryptocurrency managed to flip Ethereum a couple of times. However, it didn't live to its holders' expectations in 2019 with Ripple Labs being accused of suppressing its currency's values with continuous sales.

Of course, traders do not expect XRP to stop there. At this point, $0.37 seems like a rather conservative prediction given that the token's price tends to experience significant gains on the verge of Ripple's annual SWELL event that is scheduled for Nov. 7-8.

XRP decoupling from Bitcoin
XRP hadn't seen this level in almost a month after nosediving to $0.23 in synch with Bitcoin. However, unlike the top currency, it has managed to completely recover to the pre-crash level.
Of course, the XRP Army is now saying that their favorite token has decoupled from BTC, but it would be too premature to make such a conclusion at this stage.
XRP has decoupled from BTC.

The XRP train has left. Are you on board?

XRP is the standard. #xrp #xrpthestandard #ripple #0doubt

— xrp_news ⚡ (@xrp_news) October 17, 2019
If Bitcoin drops tanks below $8,000, it will almost certainly drag the rest of the market into a bloodbath.


Is XRP on the verge of a breakout? Share your opinion in the comments!