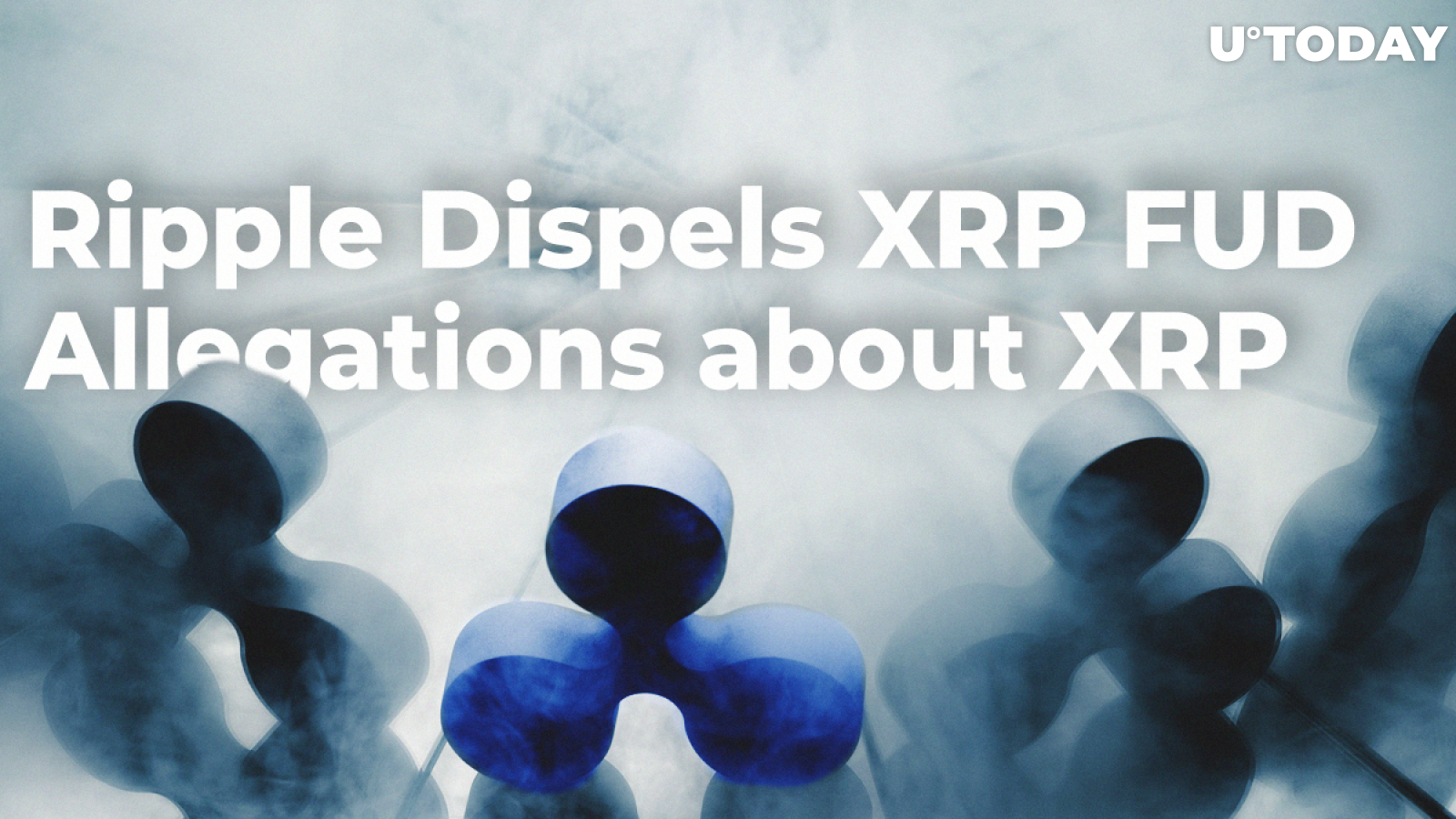 Cover image via www.123rf.com
As Ripple's Q3 report on the results of its work and achievements made in this quarter appeared, it addressed several crucial issues. Those included FUD (fear, uncertainty, doubt) that some in the crypto community have been spreading around XRP.
Among them is the monthly release of XRP from cryptographic escrow and dumping it on them market, as well as XRP price manipulation.
FUD to do with XRP and Ripple manipulating its price
The Ripple report reminds the audience of the FUD wave that rose in the community over the last quarter and many published fake information about the crypto giant and the coin it operates.
Those allegations included XRP dumping on the market after regular releases from escrow. The second FUD topic was consequential to the first one – XRP price manipulation by Ripple.
The fact is, says the report, that on a monthly basis the companny extracts one bln XRP from its cryptographic escrow.
The document responds to that, saying that all discussions about large XRP movements were in fact revolving around transfers of XRP between the treasury of Ripple and escrow.
The authors of the report also responded to the allegation that by these dumps Ripple keeps the XRP price down.
The company states that Ripple cannot even technically influence the XRP quotes, since this is a fully independent digital asset.
The crypto giant emphasized that it is interested in the success of XRP, being its stakeholder.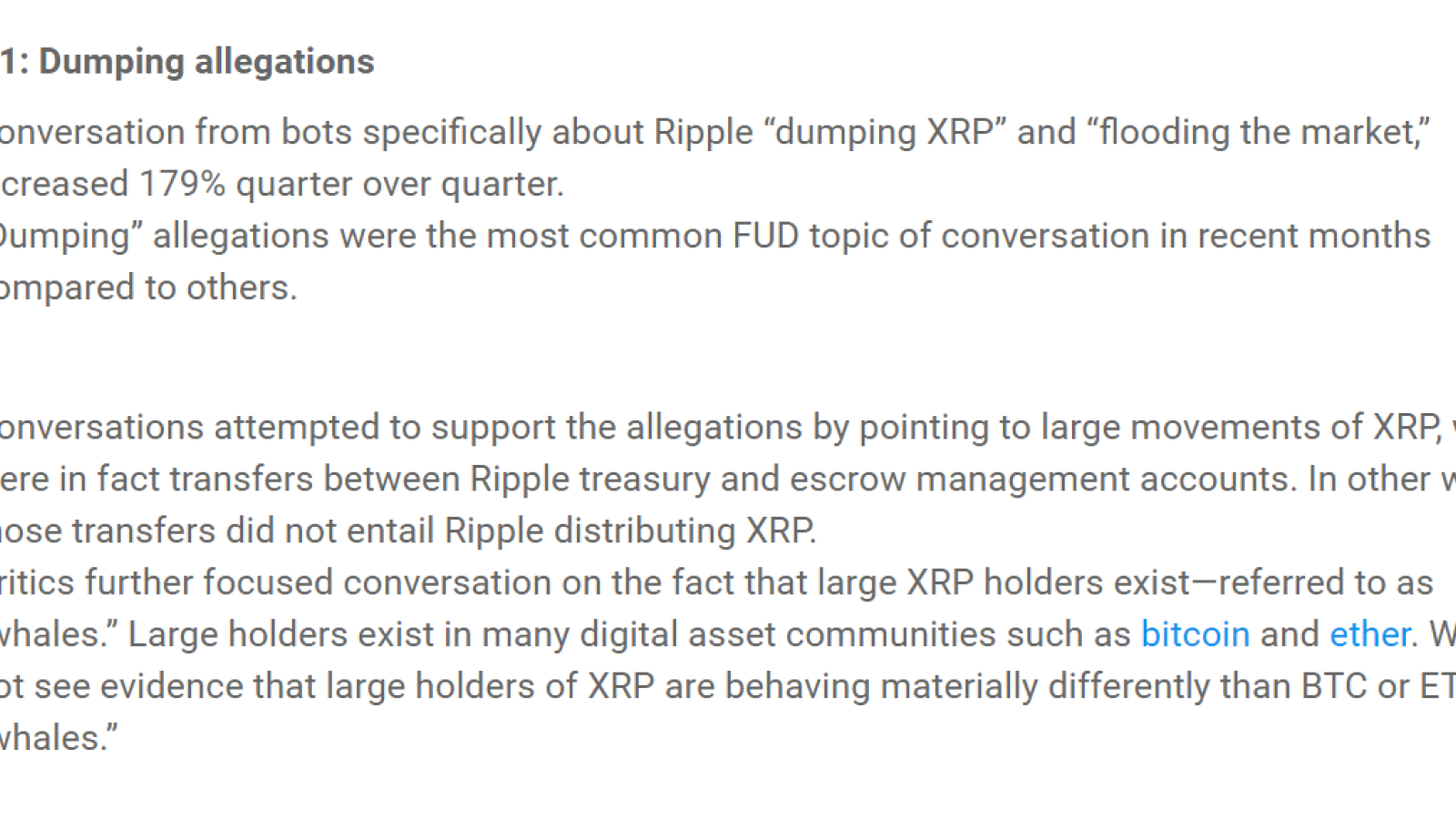 Ripple blames Twitter bots
The document cites a research conducted by Indiana University which assumes that in Q3 Twitter bots have been responsible for 50% of FUD about XRP, 49% of it about BTC and 71% about ETH.
FUD is a natural thing that emerges when any breakthrough technology appears, states the report and offers a conclusion that in the third quarter, bot activity in spreading misinformation about XRP has been much higher than before.
What is your opinion on the results Ripple has shown in the report and on the FUD issues? Feel free to share it with us in the comments section!