The CNN anchor Julia Chatterley has announced an upcoming interview with Alex Holmes – the CEO of MoneyGram, the global remittance giant which currently uses Ripple's On-Demand Liquidity (ODL) and XRP.
Excited to be recording an interview with the @MoneyGram CEO tomorrow - all thoughts/important questions on the biz/sector will be read and considered! Thank you ?☺️ @firstmove

— Julia Chatterley (@jchatterleyCNN) December 10, 2019
In the comment thread, numerous requests came from the community to talk with Mr Holmes about Ripple's ODL and MoneyGram's use of XRP, how MoneyGram plans to expand it, etc.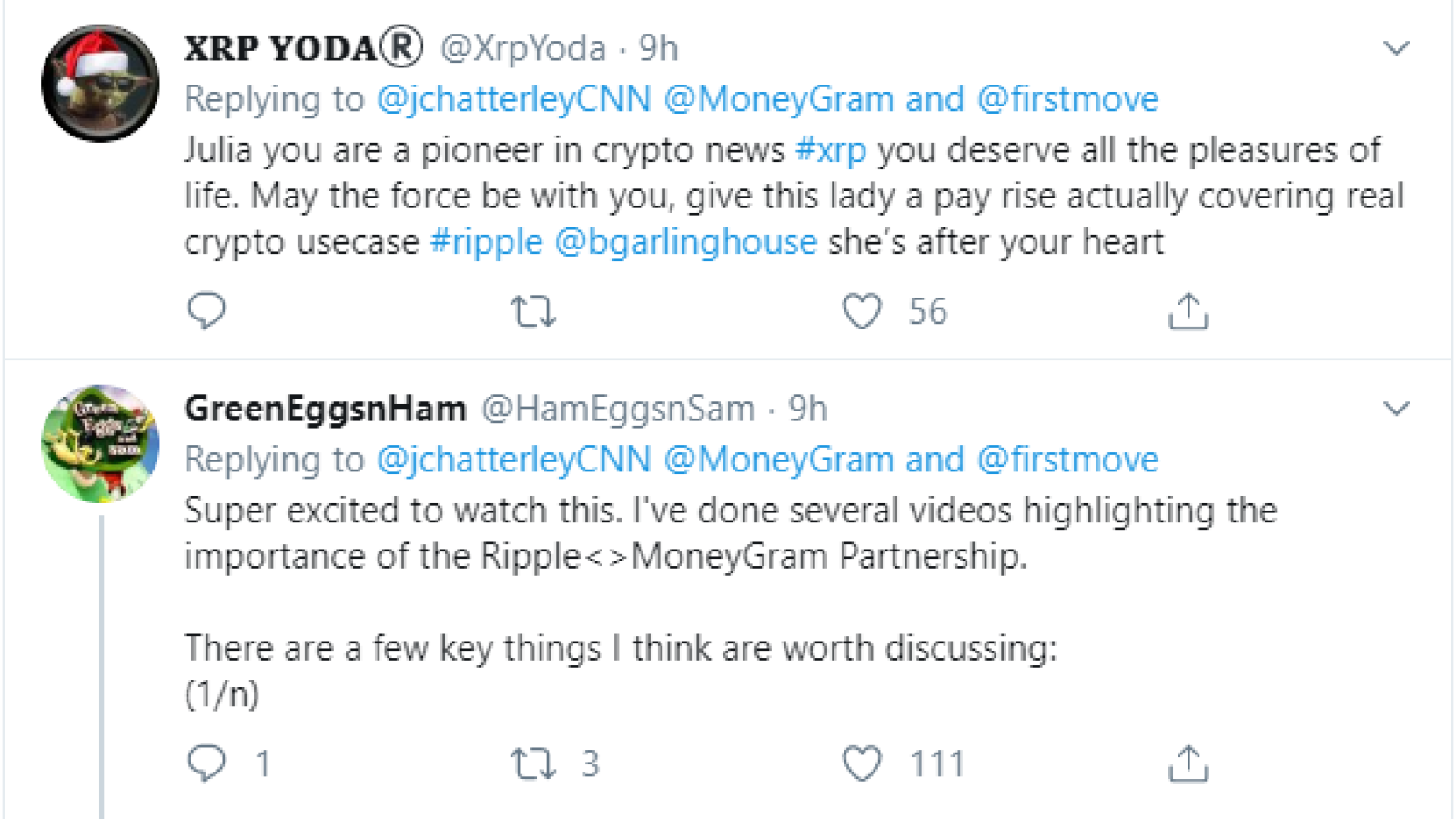 The announcement was made on December 10. The anchor promised to let the community know in advance when the interview with Ripple's major partner goes live on CNN.
Just pre-recording! I will let everyone know when it will air on @CNN ahead of time I promise ?

— Julia Chatterley (@jchatterleyCNN) December 10, 2019
Previously, U.Today covered the interview of Ripple's CEO Brad Garlinghouse on CNN, hosted by the same anchor.
Watch this space for a more detailed coverage of the interview with Alex Holmes.