Crypto exchange Binance has announced the launch of RVN mining pool, the native token of the RavenCoin project, a proof-of-work (PoW) blockchain. The RVN price reacted appropriately to the announcement, especially as it was about major crypto exchange.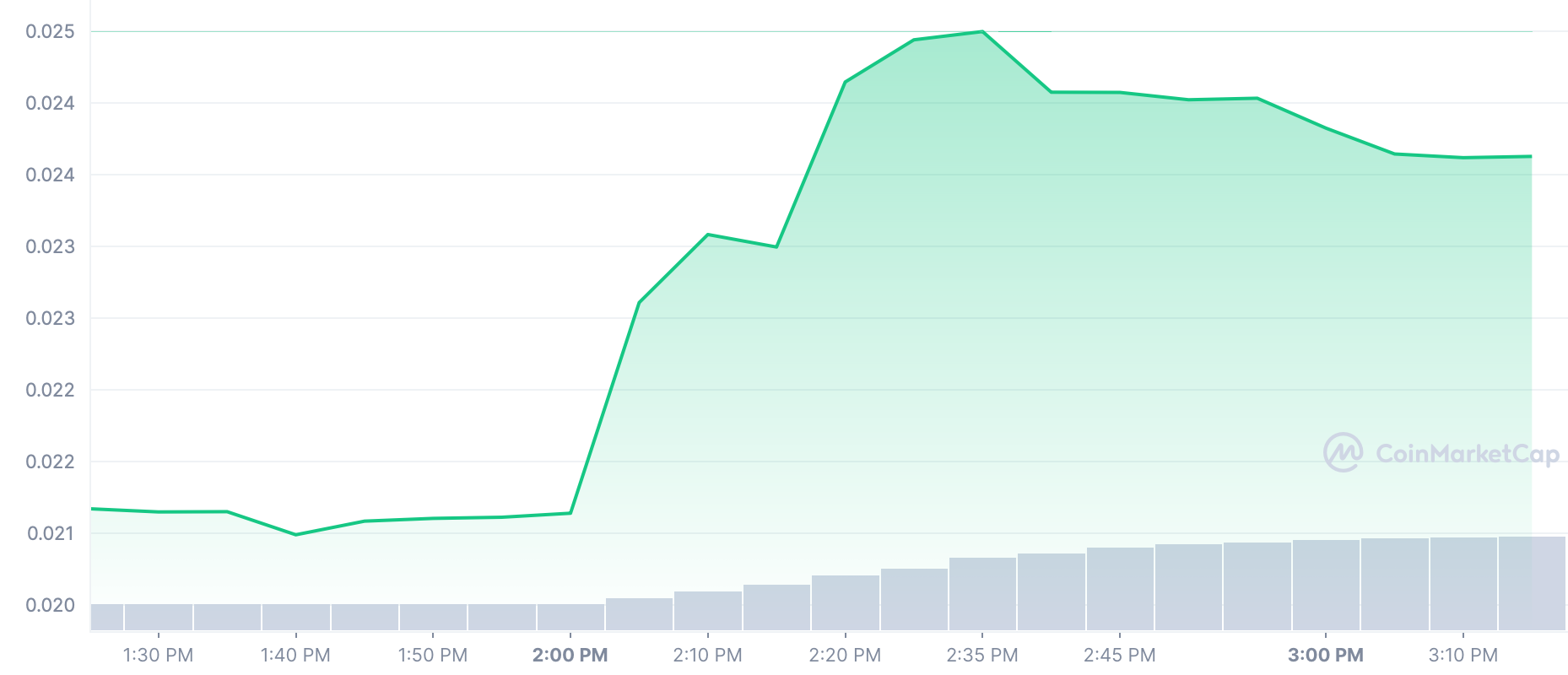 In just half an hour, the price of RavenCoin rose 18%, hitting 0.02485 and beating all of the declines of the past two weeks. The last time RVN quotations were similarly positive was in late August and early September, when the transition of Ethereum (ETH) to proof of stake (PoS) saw all PoW projects rise in opposition.
RVN mining on Binance is available right now. The mining fee is 1%, and the number of active pool members is 32. At the same time, the RavenCoin mining hash rate is currently 942.7 megahashes per second, and the total network hash rate is 10.72 per second.
New IEO on Binance
In addition to the RavenCoin mining pool (RVN), Binance has announced an upcoming initial exchange offering for the Hooked Protocol project token, HOOK. The exchange will allocate 5% of the token's total supply, i.e., 500 million HOOK, to the token sale. The token will be priced at 0.1 BUSD as part of the initial sale.
HOOK farming will start almost simultaneously with the end of Hashflow (HFT) farming, whose IEO has not yet ended. That said, on its listing two weeks ago on Binance, the price of HFT dropped from $35 to $0.15 at one point.