On Feb. 5, Goxdox, a site that spills the beans on the Mt. Gox debacle, published an article called 'The Dumpening', which suggests that $312 mln worth of crypto was sold in the open market. The mammoth-sized amount of funds was transferred with the help of BitPoint, a popular Japanese cryptocurrency exchange, to Mt. Gox trustee Nobuaki Kobayashi.
Snubbing Jesse Powell
The article further reveals that such a move contradicts the advice given by Kraken CEO Jesse Powell (Kraken was hired to support the investigation of missing funds in 2014). Powell argued against selling a large block of coins. If there was a necessity, he proposed doing it with the help of an auction or Kraken's OTC desk.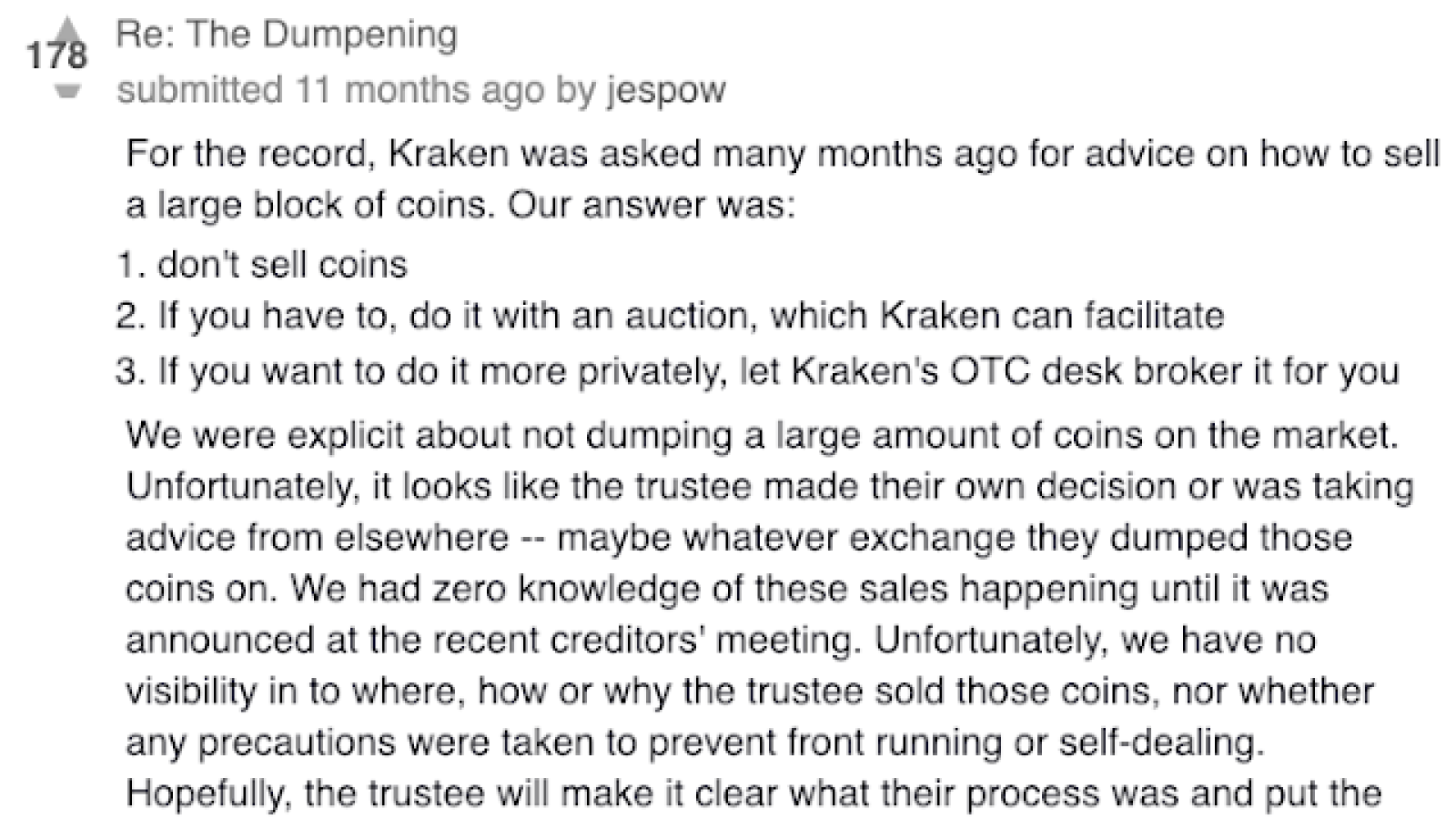 Kobayashi, obviously, disregarded this advice by actually selling coins and choosing another 'cryptocurrency expert' to handle the sale (Goxdox found that by getting access to the trustee's bank book). Hence, Powell's initial concerns came to fruition.


Possible price manipulation
The post also states that the 'dumping' could be the reason behind BTC price declines in May and June 2018. Earlier, U.Today also suggested that the selling pressure could tank Bitcoin even more given that Mt. Gox owes its users more than $1 bln in payouts. The payouts are expected to start as soon as in Q2 2019.