Now, that Bitcoin has set another all-time high and broken above $20,000, its regular critic Peter Schiff has addressed the crypto community regarding BTC again.
The prominent gold bug assumes that MicroStrategy wishes to bet recently raised shareholder funds on Bitcoin, but not in the traditional way.
"MicroStrategy unlikely to spend $650 million on BTC in the market"
In his tweet, Peter Schiff has opined that the business software giant MicroStrategy is likely to acquire another massive Bitcoin stash worth $650 million via OTC trades.
The company will most likely not go to the market to get Bitcoin, he tweeted. Instead, he assumes that it can take BTC off the hands of whales who would be willing to get rid of large Bitcoin amounts in private transactions.
He emphasized that this would be a trade in which average BTC holders cannot take part.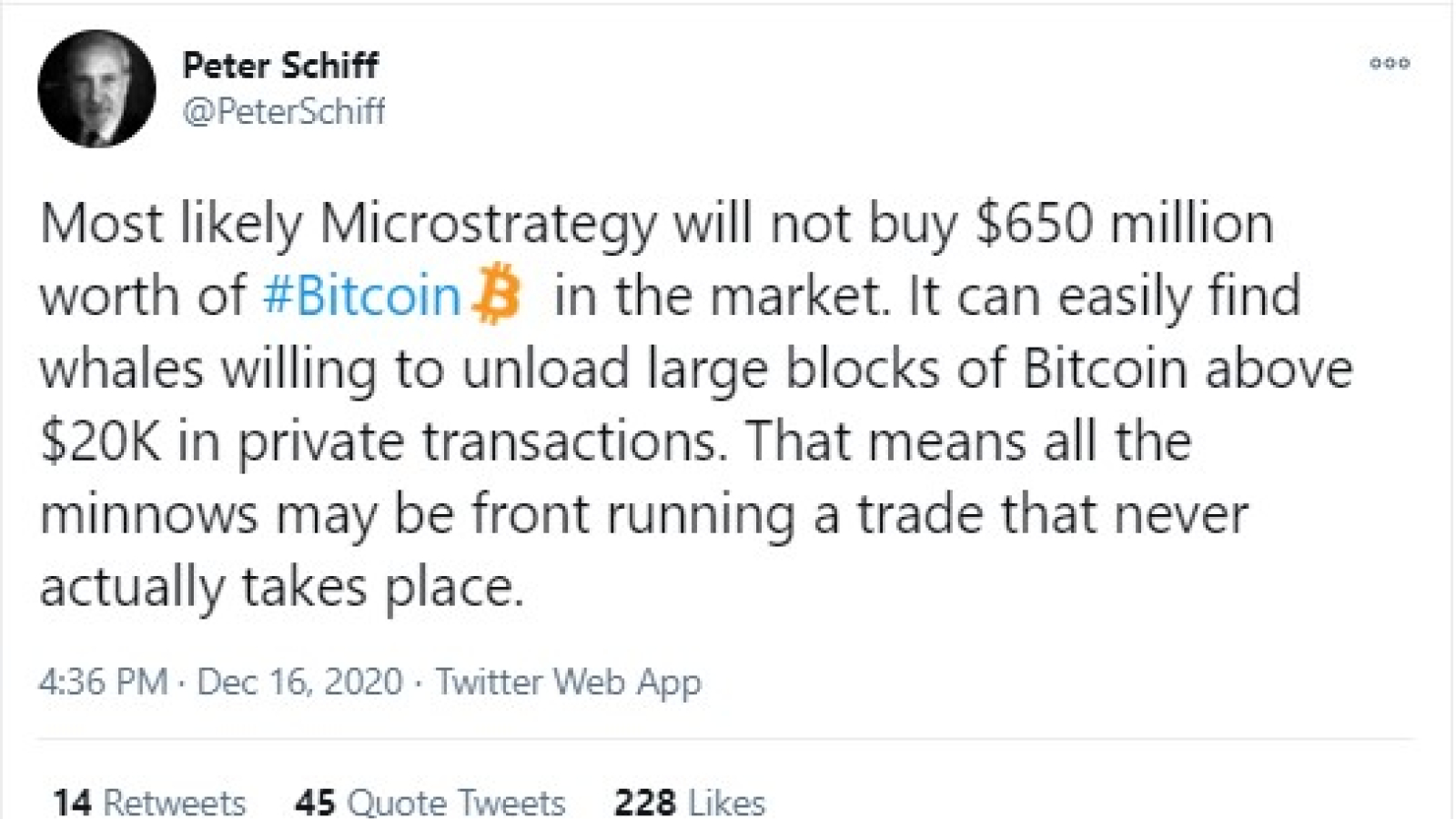 MicroStrategy has raised the abovementioned $650 million by issuing securities for its shareholders—intending to spend the money deliberately on Bitcoin.
The initial target was $550 million; however, they raised much more in the end.
Bitcoin breaks above $20,500
Earlier today, the flagship crypto managed to do what it had been unable to pull off since its all-time high in 2017: go higher than the $20,000 level.
As per the chart on TradingView, Bitcoin is trading at the $20,646 mark for the first time in history.