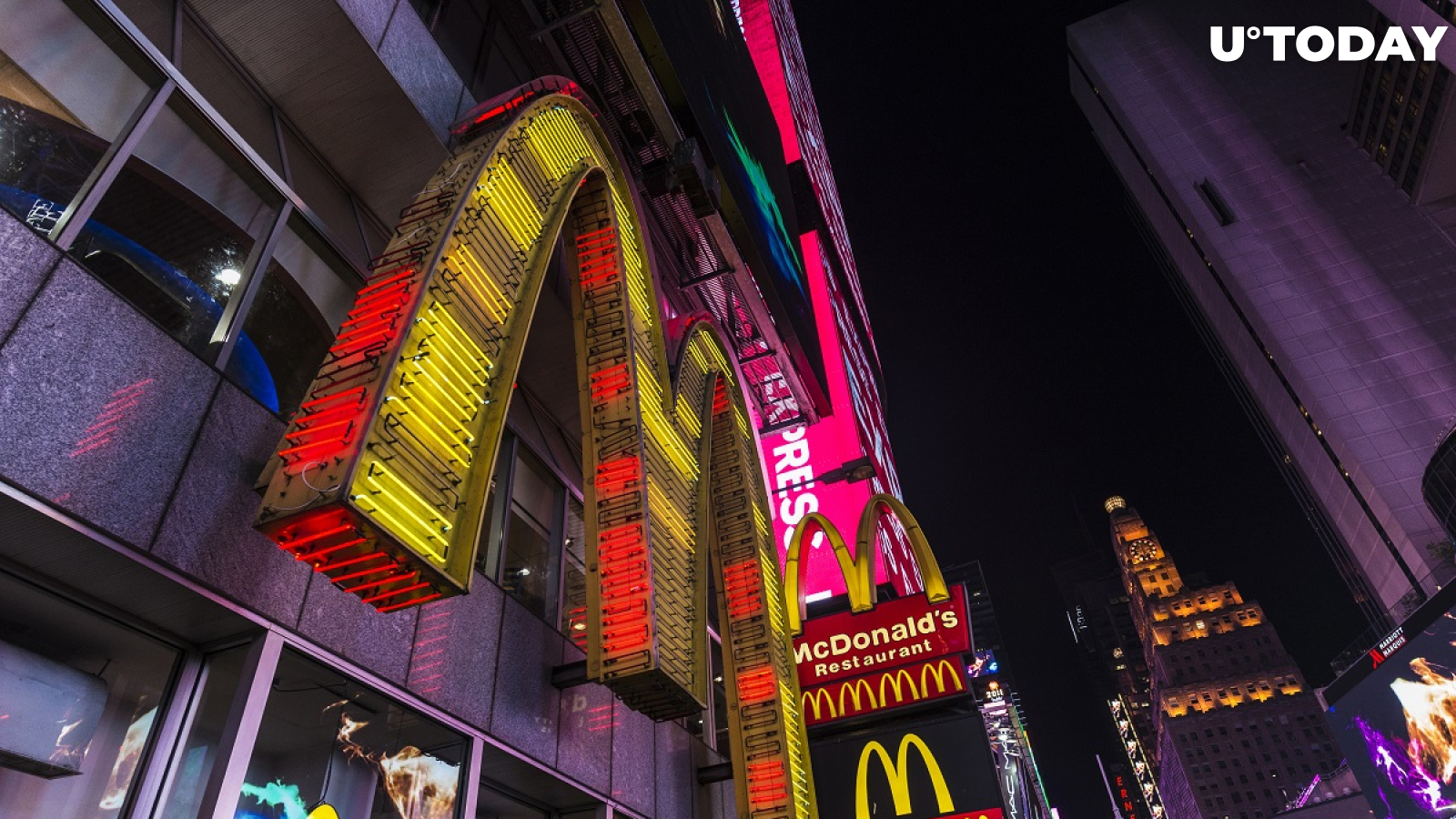 Cover image via stock.adobe.com
McDonald's has playfully mocked cryptocurrency investors, asking how they are doing in a viral tweet that has collected over 88,000 likes in hours.
how are you doing people who run crypto twitter accounts

— McDonald's (@McDonalds) January 24, 2022
In such a way, the fast-food giant has capitalized on a popular meme about broke crypto bros having to resort to flipping burgers when the market goes south.

The tongue-in-cheek tweet has attracted the attention of MicroStrategy CEO Michael Saylor, who has posted a picture of himself in a McDonald's hat. The Bitcoin mogul, whose wealth took a massive hit during a recent crash, says that he's "doin' whatever it takes" to acquire even more.

The same sentiment was expressed by Gemini CEO Tyler Winklevoss, who joked about buying "the Big McDip."

As reported by U.Today, El Salvador President Nayib Bukele recently posted an image of himself wearing a McDonald's uniform. The Central American nation lost an estimated $20 million because of Bukele's poorly-timed Bitcoin buys. The terrible performance, however, didn't dampen the enthusiasm of the dip-buyer-in-chief.

The official Twitter account of McDonald's also started interacting with major crypto companies, including the Coinbase exchange, in a rather cringe-worthy manner.
have two twitter accounts ever hugged

— McDonald's (@McDonalds) January 24, 2022
Some cryptocurrency fans were not loving it. Instead of playing along, they urged the fast-food giant to fix its notoriously broken ice-cream machines.
The cumulative value of cryptocurrencies has now shrunk to $1.6 trillion, which is a big comedown from the peak of over $3.1 trillion.
Bitcoin and Ethereum are both down roughly 50% from their respective peaks that were recorded in November.