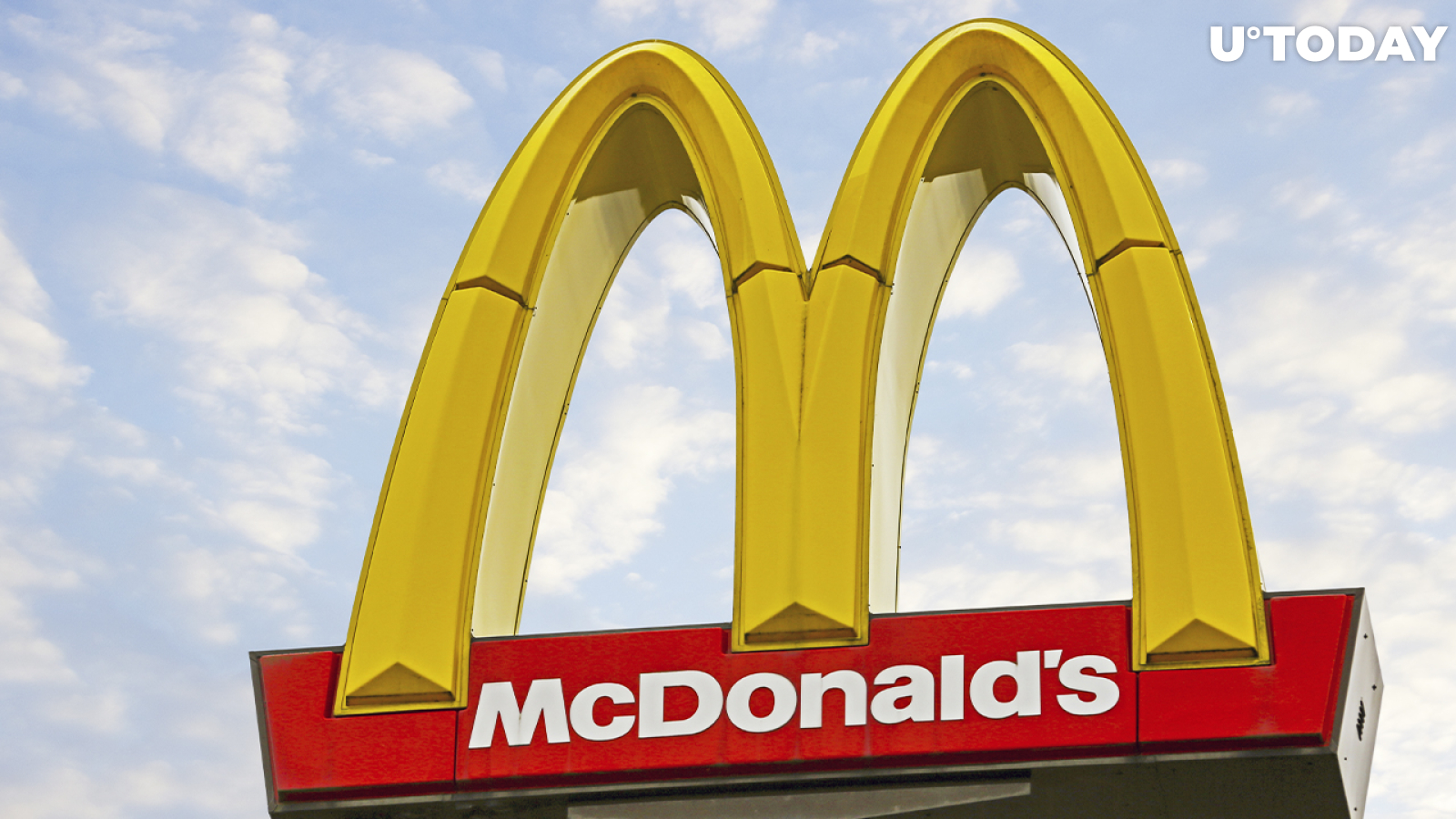 Cover image via stock.adobe.com
The official Twitter account of U.S. fast food giant McDonald's has been inundated with requests to accept meme cryptocurrency Dogecoin.
hey #dogecoin fam let's make sure this tweet response of McDonald's is their highest engagement one https://t.co/9nZPRy8p53

— Shibetoshi Nakamoto (@BillyM2k) January 19, 2022
This came after the Chicago-headquartered behemoth responded to Bill Markus, the founder of the meme coin, with a picture of Doge holding a French fry in his mouth.

McDonald's gave a standard reply, claiming that it will continue reevaluating its customers' payment experience.

In November, McDonald's jumped on the non-fungible token bandwagon by launching its first collection of NFTs in celebration of the 40th anniversary of the McRib.

In July 2018, the chain of fast-food restaurants introduced MacCoin. After the peak of the 2017 crypto frenzy, many assumed that it was the company's entry into crypto, but it was merely a gimmick coupon for a free burger that had nothing to do with blockchain.
As
reported by U.Today
, McDonald's started accepting Bitcoin in El Salvador after the tropical nation adopted the flagship cryptocurrency as legal tender in a first for any country. All businesses that operate in the country, including multinational conglomerates, are required to accept Bitcoin.
McDonald's and other U.S. merchants were also
reportedly
facing pressure to adopt China's central bank digital currency (CBDC) ahead of the Winter Olympics.
Tesla, Space X, Dallas Mavericks and Newegg are among the biggest companies that have embraced Dogecoin.
Movie theater chain AMC is expected to start accepting Dogecoin for tickets in early 2022.
It remains to be seen whether McDonald's will be swayed by high Twitter engagement.