Litecoin has become one of the best-performing currencies inside the CMC top 10 with its price skyrocketing by ten percent. Over the last seven days, Litecoin increased by 31.42 percent.
The bullish momentum continues
Litecoin, the seventh biggest cryptocurrency with a market capitalization of about $2.1 bln, keeps picking up steam as its price rises above the $35.00 mark. Сurrently, the LTC price is standing at $36.30, thus reaching its highest peak since Nov. 20. At this point, the scenario where LTC touches $40.00 doesn't seem to be that far-fetched.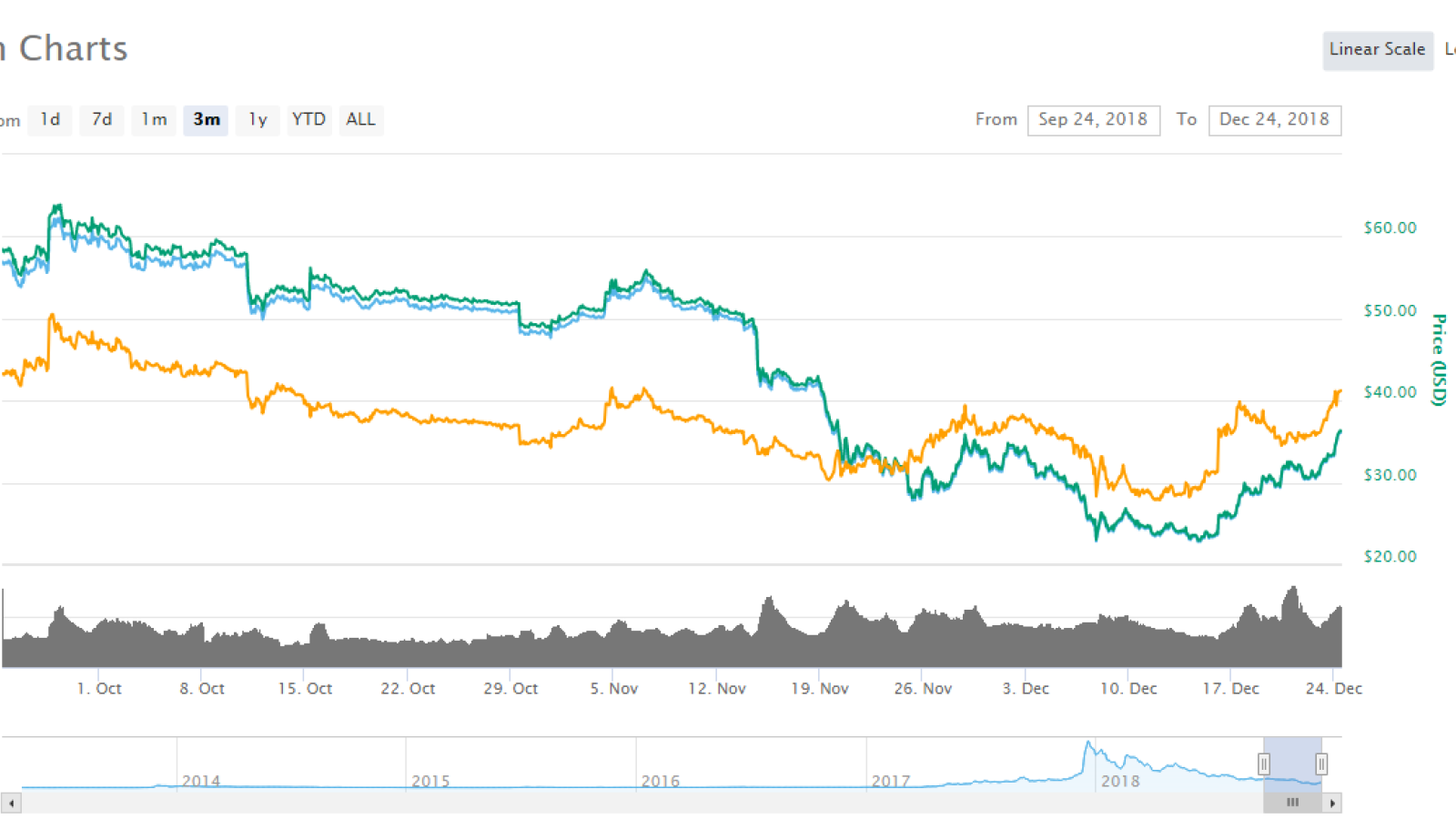 A world of difference
Despite the recent uptick, Litecoin is still down more than 91 percent from its December ATH of $420.00. To put this into perspective, if you invested $1,000 in LTC on Dec. 12, you would only have $80 left.


According to a recent U.Today report,
Litecoin cofounder Charlie Lee
stands his ground one year after the liquidation decision. Lee accurately predicted the incoming bearish trend, selling off all his LTC holdings right before the crash happened.
A green wave across the coin spectrum
All major top 10 currencies with the exception of Tether (USDT) currently remain in the green. XRP is shaping to be the biggest winner of the day with more than a 17.50 percent increase over the last 24 hours that was triggered by Binance's decision to launch XRP-based trading pairs. Meanwhile, Ethereum (ETH) has also entered recovery mode – its price is currently sitting at $148.08, which is a far cry from its yearly low of $83 that was set on Dec. 15.