HODL5 — the ticker for the first ever Exchange Traded Product (ETP) listed on a regulated stock exchange. The ETP is issued by Swiss fintech company Amun and is listed on the Six Stock Exchange, which is Switzerland's biggest stock exchange and 4th largest in Europe.
The index is composed roughly of 48% Bitcoin, 30% Ripple (XRP), and the rest is split among Ethereum, and Litecoin. While this is hardly enough to reverse the massive crypto bear market, it is a bullish sign and a possibility that institutional money may start pouring in.
Charts at a Glance – XRP/USD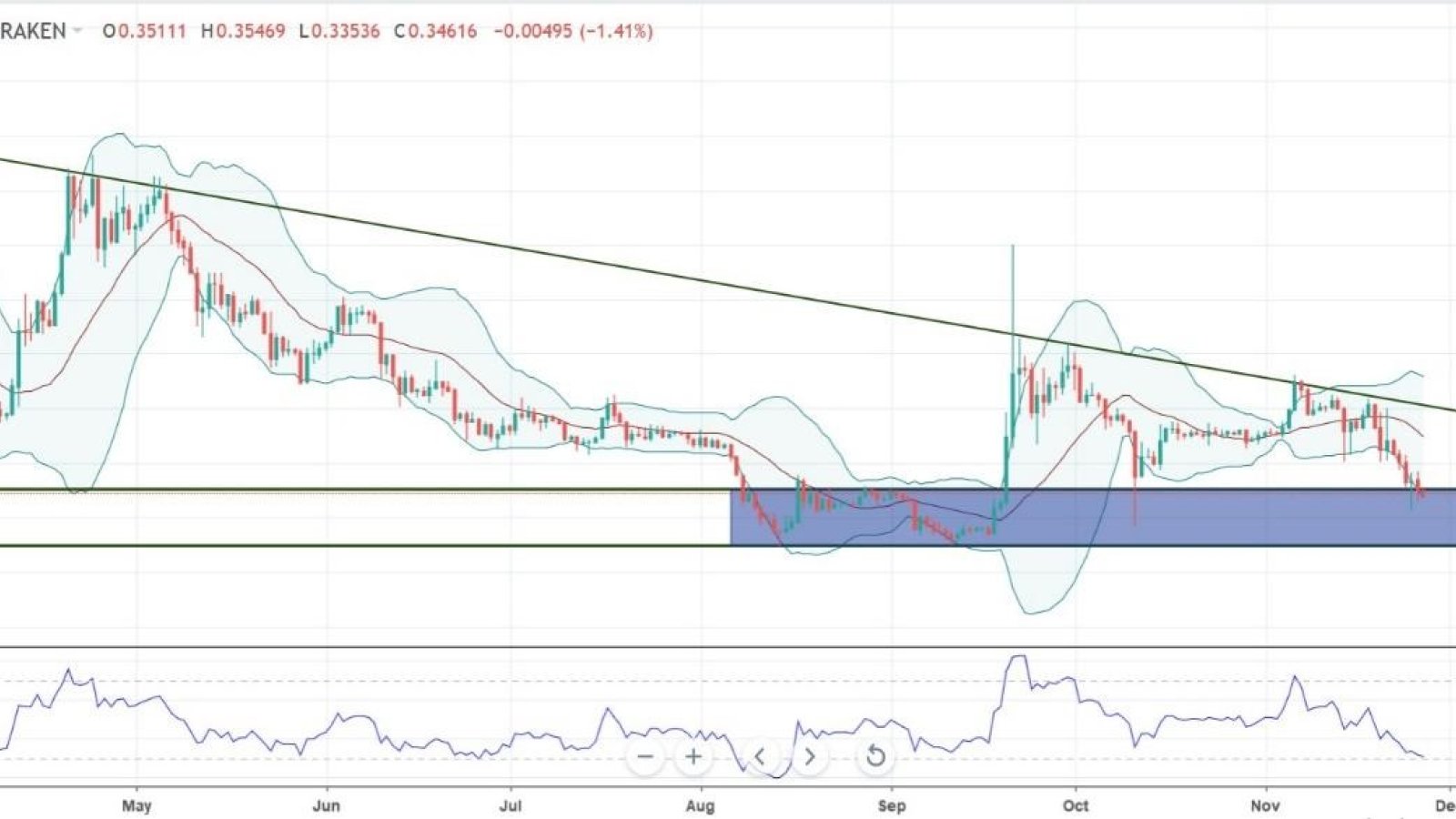 Although more resilient than its peers, Ripple's XRP has been sliding south, losing almost 8% during the last 24 hours and more than 24% over the last 7 days, currently trading at 0.34 against the US Dollar.
The pair is capped by a long-term bearish trend line and will remain in a choppy downtrend if the line remains intact. It must be noted that the pair is now entering a zone that has been acting as both support and resistance in the past: 0.25 to 0.35 and this could lead to 2 scenarios — bounce higher or breakdown towards 0.20 and below.
The zone in discussion has acted as strong support, forming a double bottom pattern (right on 0.25) and then rejecting higher a breach of 0.35. If price hits the lower part of the zone, it will potentially form a triple bottom, which is a very bullish formation that will likely trigger a strong move up.
Support zone: 0.25
Resistance zone: middle line of the Bollinger Bands
Most likely scenario: bounce higher from 0.25 – 0.35 area
Alternate scenario: drop through 0.25 en route to 0.20