According to the current tendency on the cryptocurrency market, when Bitcoin peaks the highest levels, other coins grow slower or even show a decline. However, Litecoin might be the exception from this rule, as it is one of the strongest altcoins due to technical and fundamental reasons.
Regarding the last factor, the "digital silver" is becoming more and more attractive for investors. Mainly, ⁠the American agency Weiss Crypto Ratings rated Litecoin as "excellent" when it comes to investment rewards and adoption. Respectively, LTC has firmly fixed on the 4th place in the global cryptocurrency ranking, and it looks like it is not going to give up this position to the nearest rivals, Bitcoin Cash and EOS.
Now, let's get to the technical part to analyze LTC's rate in the short and long term.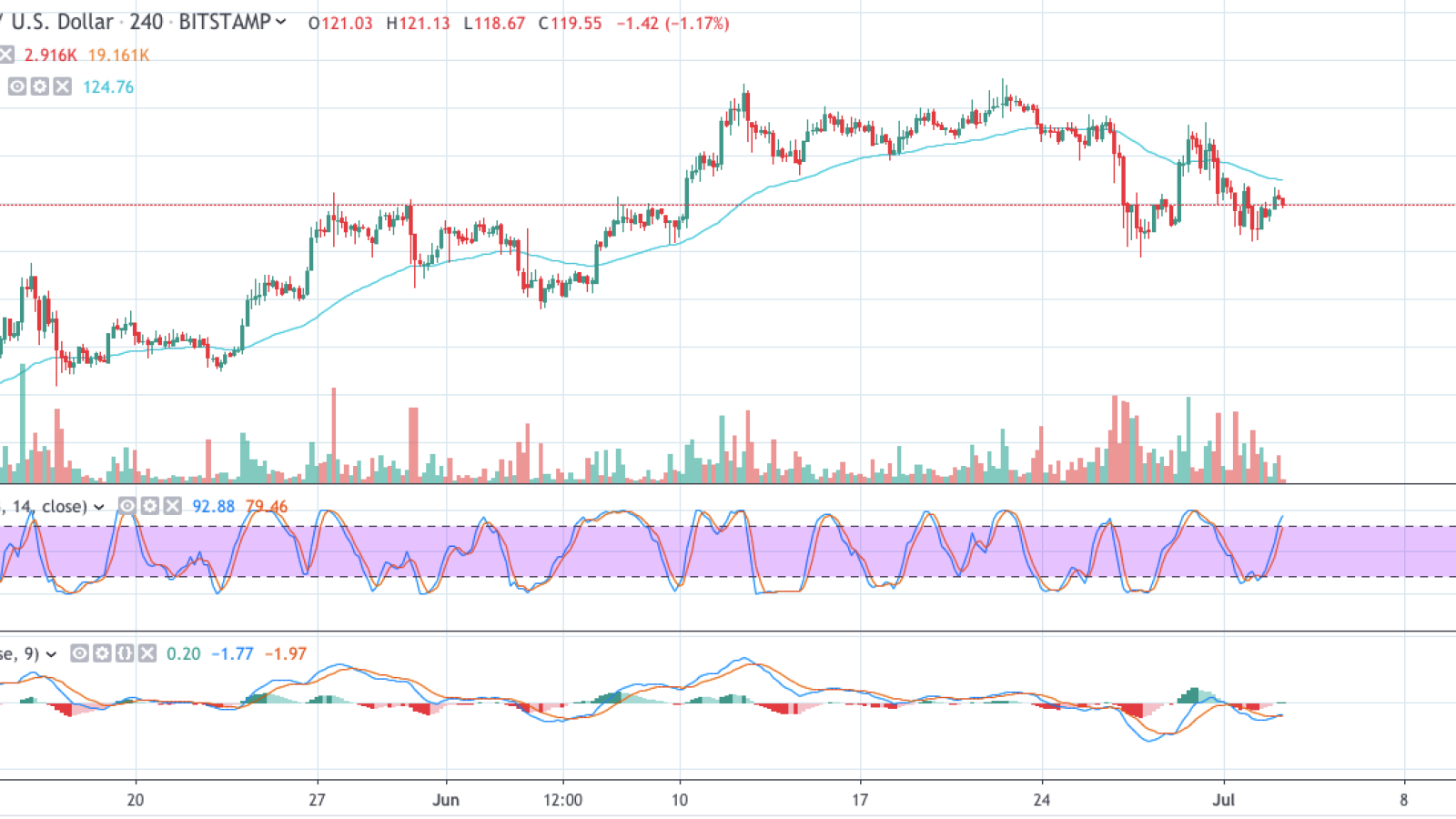 Our previous Litecoin scenario justified itself, and the price went below the $130 mark.
Yesterday the Litecoin price touched the support in the area of $112 and started to recover afterward. In the evening, the recovery continued, and buyers tested the resistance of $120 in the end.
Now the pair is consolidating near $120 and is likely to test the four-hour EMA55 before the end of the day. If the level of average prices deploys a pair to decrease, then LTC will again roll back to the $115 zone.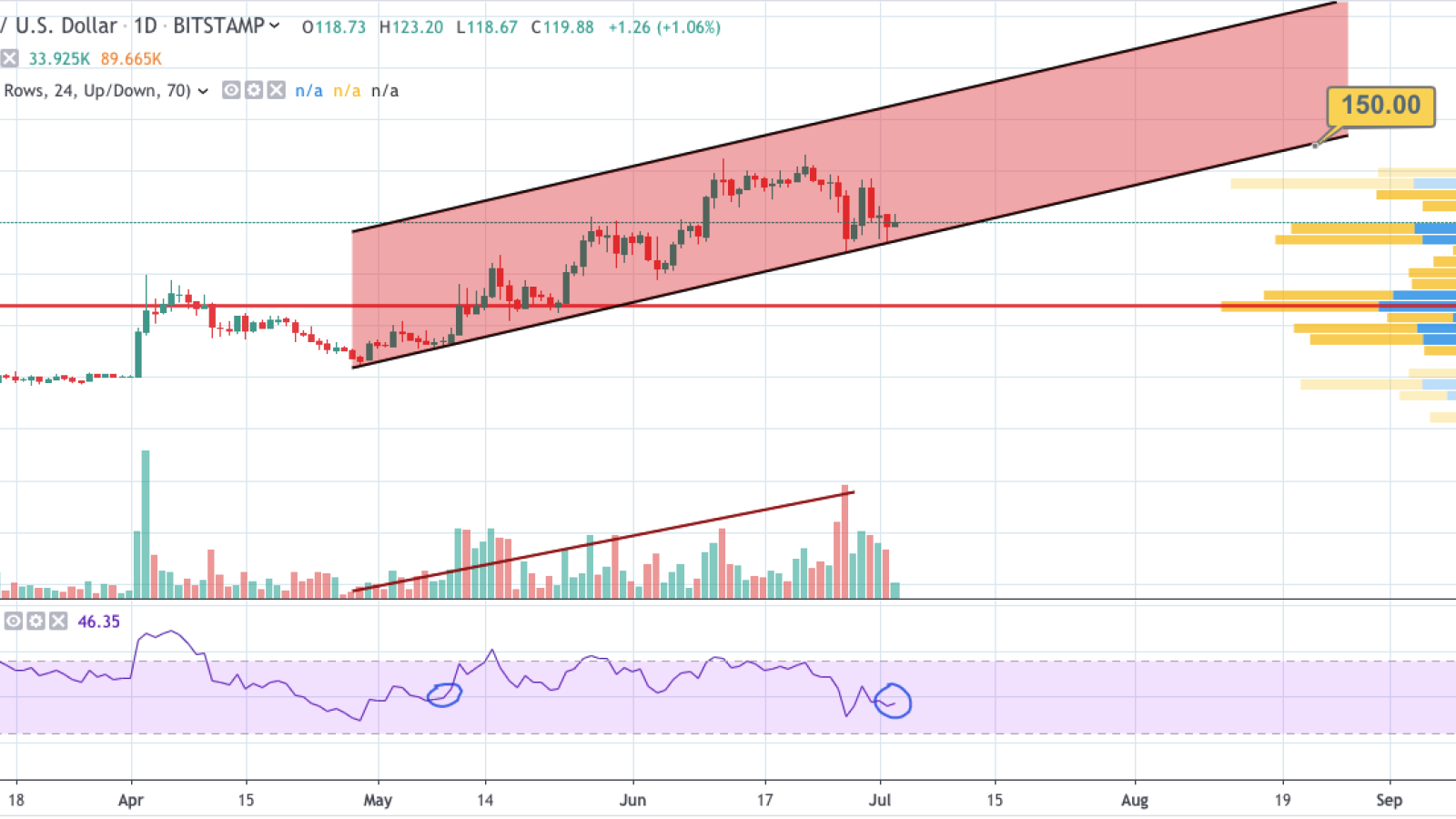 On the daily chart, Litecoin is looking more positive, confirming the bullish mood which has started from the end of April. The technical indicators confirm further growth, which is supposed to last until the end of summer.
Particularly, when RSI located in the neutral zone before, the quotes moved higher. Currently, the quotes have all chances to repeat such a scenario. If it happens, one may expect LTC at $150 until the end of summer 2019.
Artur Dzhalilov, the CEO at Vexel, also confirms bullish tendencies of Litecoin in the long-term:
The growth trend of LTC shows us that we can count on $160-170 at the end of July on expectations of halving. This week, the price of LTC will be in the range of $110-125.
The price of LTC is trading at $118.95 at the time of writing.