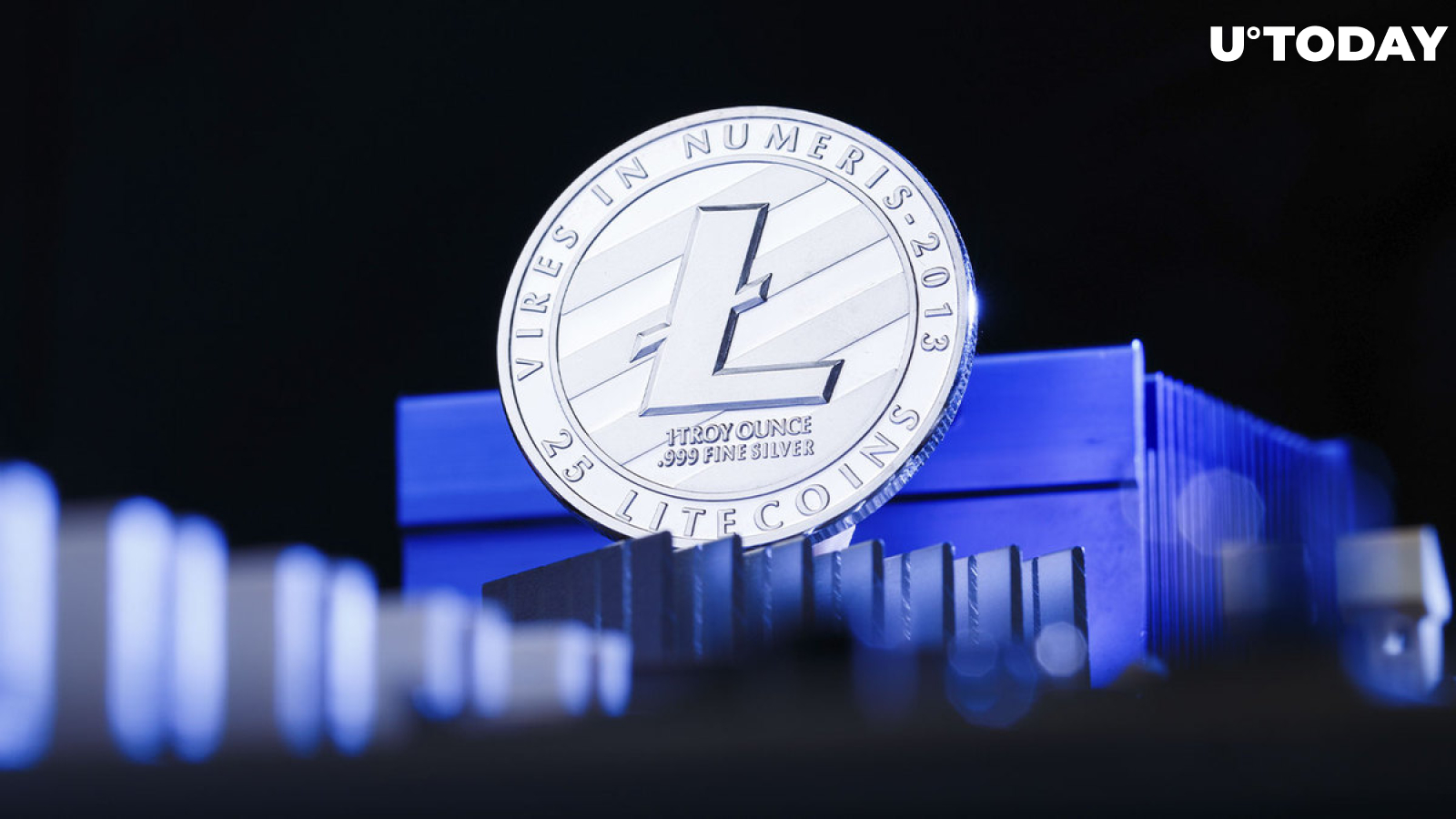 Cover image via stock.adobe.com
Santiment data aggregator has spread the word about what was the likely driver of the 29% surge of Litecoin in the past 24 hours
LTC regains high last seen in May, here's what may be behind it
According to the analytics team of the company, over the past 14 days, large wallets have been grabbing a massive amount of Litecoin — $42.4 million worth of LTC. The accumulating wallets contain between 1,000 and 100,000 Litecoin.
This was "the key to watch" for the price surge of LTC above the level of $80 per coin for the first time since May. By now, the price has gone down a little, sitting at $78.77.
At the start of the year, "digital silver" — as LTC is widely known in the crypto community — was changing hands at the $150 level, since then having dropped by more than 50%.
⚡️ #Litecoin's price surge may have shocked some of you, but the large address accumulation has been the key to watch. In the past 2 weeks, addresses holding 1k to 100k $LTC accumulated $43.4M in coins en route to the first price jump above $80 since May. https://t.co/qkff6FCA1g pic.twitter.com/DM50SjOcAY

— Santiment (@santimentfeed) November 23, 2022
LTC growth driven by MoneyGram
In early November, Santiment also tweeted that Litecoin was on a "nice run" as it jumped nearly 8%, decoupling from the rest of the crypto market. According to the company's experts, it was down to the growth of wallets holding more than 1,000 LTC.
Besides, Ripple's former partner, MoneyGram, gave Litecoin a boost as it launched a service that enables customers to hold, trade and transfer Litecoin, Bitcoin and Ethereum. The service so far operates in the U.S. after a collaboration of MoneyGram with Coinme crypto exchange began.