According to data provided by ledger.exposed, the website created by XRPL Labs developer Wietse Wind, XRP whales recently went on an accumulation spree.
Every 'exclusive' percentage tier (from 0.01 percent to one percent) has seen a notable spike in the number of held tokens.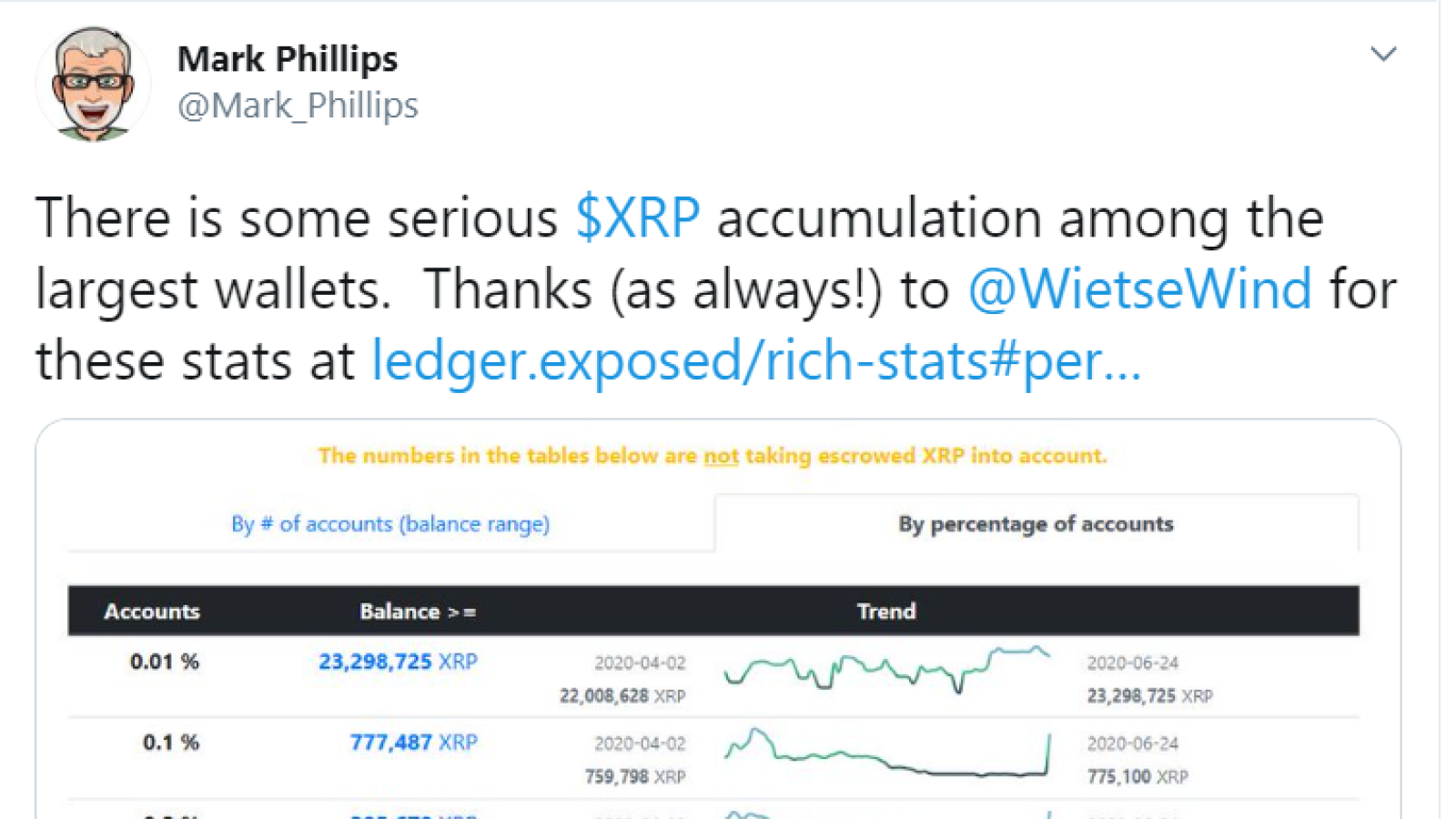 Entering XRP's elite club
As of now, in order to join the ranks of the richest XRP whales (0.01 percent of the total addresses), one has to accrue 23,298,725 XRP (around $4.4 mln at press time).

Over the past ten months, the threshold for joining the tiniest fraction of XRP holders skyrocketed by roughly 64 percent.

As reported by U.Today, XRP has one of the highest levels of wealth inequality among the biggest cryptocurrencies, with whales controlling more than 85 percent of its supply.
Becoming a one-percenter, however, is not that challenging for an XRP holder since it only takes 80,000 XRP ($14,448).
It is worth pointing out that ledger.exposed doesn't take into account those tokens that are held by Ripple Labs in its escrow.


XRP fails to budge
Despite this heavy whale accumulation, the XRP price has so far failed to move the needle, currently sitting at just $0.18.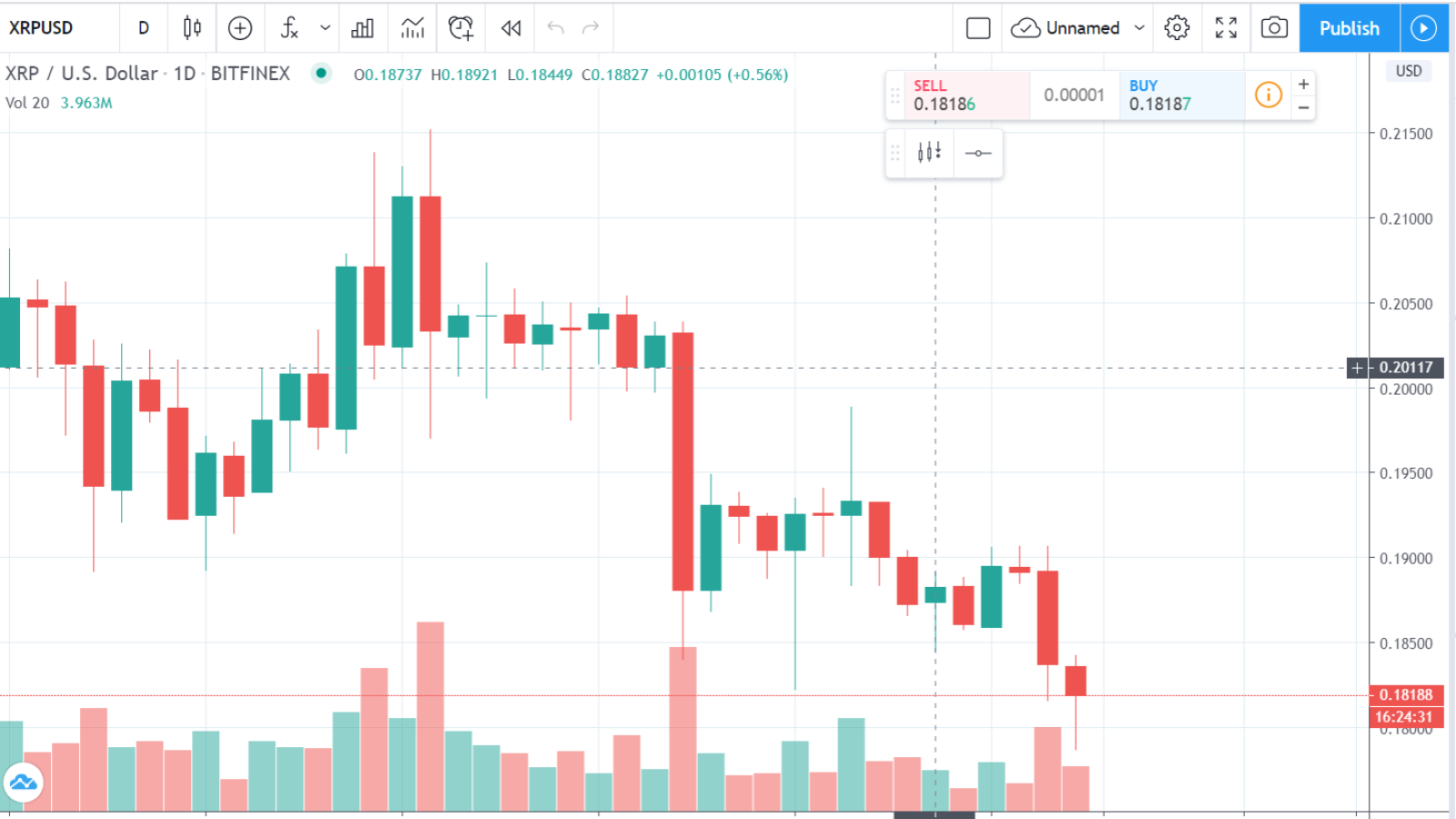 The embattled token reached its lowest level against Bitcoin in more than two years on June 22.