According to a new Crypto Radar survey, only two percent of British Bitcoin owners want to buy more BTC, which just goes to prove how nascent this asset class is. More than 20 percent of Britons have never heard about the top crypto.

Steering clear of Bitcoin
The overwhelming majority of the 2,500 UK citizens that were surveyed as part of this study (67.5 percent) do not own Bitcoin and do not want to touch it. Notably, this percentage skyrocketed to 77.9 percent when only men over 65 were taken into account.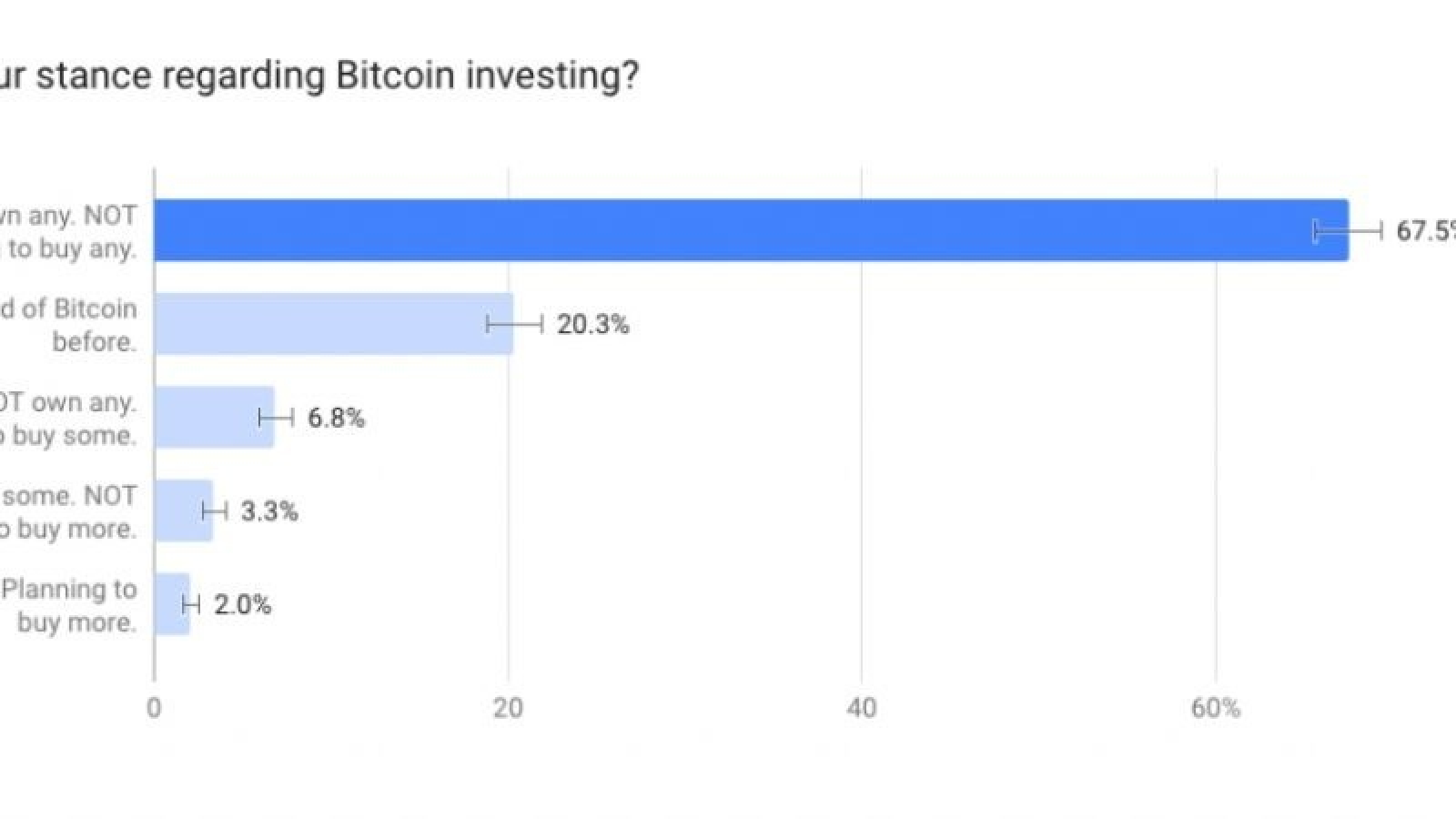 Meanwhile, the majority of those Brits who do hold some BTC are not planning to purchase more. It's quite possible that a good chunk of these investors was burned by the great crypto crash that took place at the beginning of January 2018.

Willing to take a risk
6.8 percent do want to buy BTC while not owning any. The percentage ends up in the double-digit territory (11.6 percent) when only millennial men are included.
"Regardless of its enormous volatility, Bitcoin is a very attractive asset class for those investors, especially younger investors, who are willing to ride the volatility to tremendous gains," stated Amine Rahal, CEO of Crypto Radar.
More financially conservative demographics choose to steer clear of risky assets such as Bitcoin due to uncertainty surrounding the Brexit negotiations.

Moving across the pond
As reported by U.Today, Bitcoin is also not considered to be an attractive investment by the lion's share of Americans. They are pretty much on the same page with Brits considering that only 2.7 own of the surveyed US citizens own Bitcoin and want to buy more while 21.8 percent have never heard about it.