According to Derbyshire Live, local police have warned residents about a prevalent Bitcoin scam that uses celebrities to get new victims on the hook.

Last week, This is Money reported that Jeremy Clarkson, the former host of "Top Gear,"
has been promoting
a fraudulent cryptocurrency project on various social media feeds without knowing anything about it.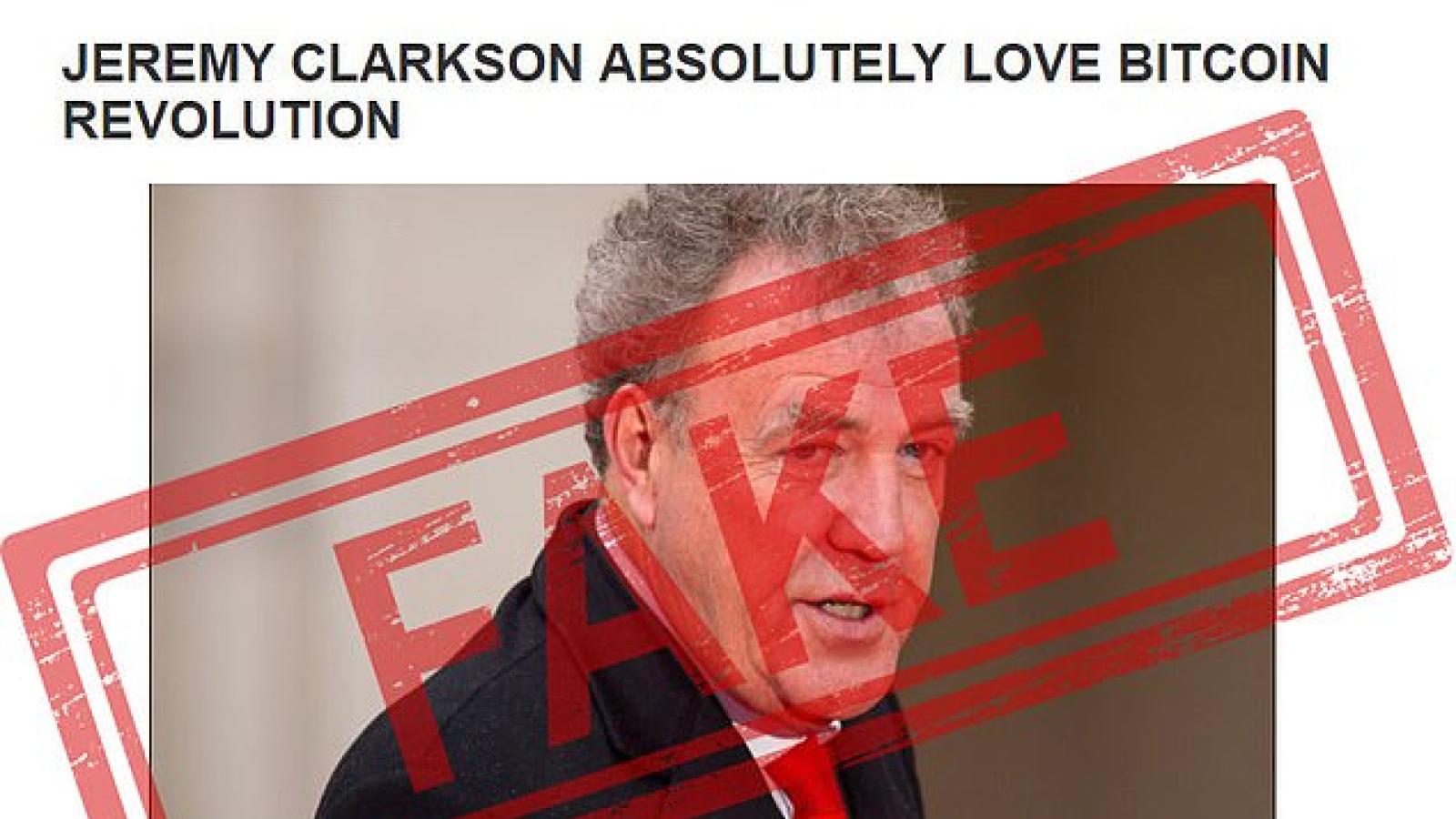 The modus operandi of the scam, which is called "Bitcoin Revolution," remains the same. In order to lure in uninitiated users, it plasters fake endorsements from politicians, businessmen, and such A-list celebrities as Clarkson all over social media.
Considering the success story of the top cryptocurrency, which turned many early adopters into ultra-rich individuals, people with limited knowledge of crypto can easily fall victim to such a scam in pursuit of big and fast returns.

Adding images and made-up articles with celebrities is an important selling point. In the fake ITV news piece, Clarkson claims that Bitcoin Revolution was "the greatest investment" he has ever made.
X Factor judge Simon Cowell also ended up among big-name individuals whose reputation was tarnished by Bitcoin Revolution ads. Earlier, this sham site also targeted Singaporean billionaire Lim Oon Kuin and the Norwegian Ministry of Finance.
Meanwhile, Martin Lewis, the founder of MoneySavingExpert.com, went as far as suing Facebook for not clamping down on fake Bitcoin ads.