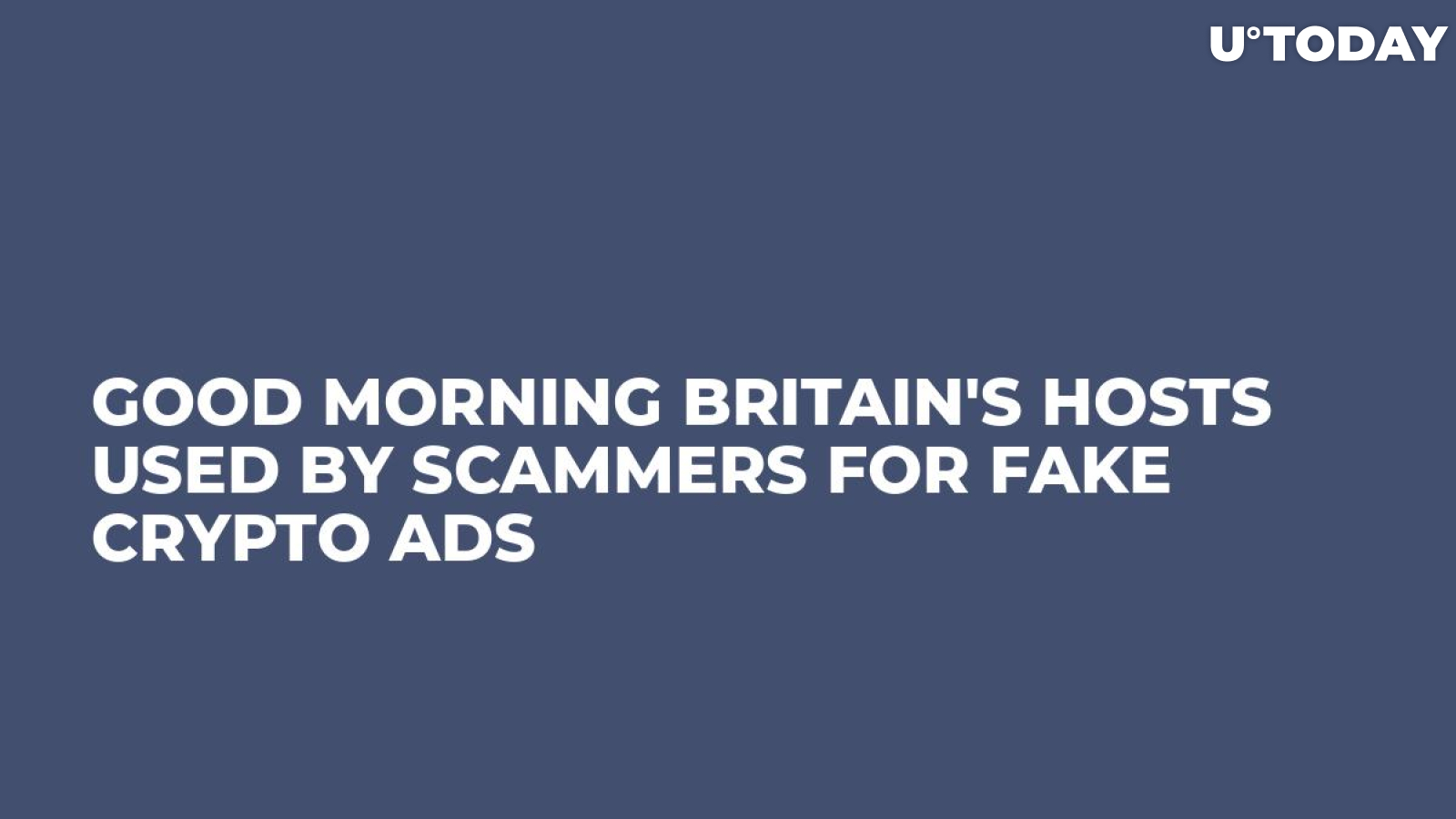 Cover image via U.Today
Ben Shephard and Kate Garraway, who host the UK's most popular TV show Good Morning Britain, have just revealed that a screenshot from their show was used by fraudsters to make it look like they are advertising Bitcoin.

Shephard says that they cherry-picked an episode during which he wore gold hotpants and claimed there was an interview with a comedian Jim Davidson who is now broke, but they didn't have Davidson on their show. He claims that he is not affiliated with the advertisers. A financial journalist Martin Lewis, who was also present at the show, emphasized that crypto ads are banned on most social media.

Meanwhile, U.Today has recently reported that Google had lifted its ban on cryptocurrencies.