The BitTorrent team reports that currently, on the wave of the rising interest in BTT coins, numerous fraudulent websites have appeared, offering free giveaways of BTT in exchange for small fares in crypto.
Justin Sun, BitTorrent: to protect and to serve
Tron's file-sharing platform team reminds users that genuine BTT coins can be obtained only through the original BitTorrent airdrop campaign, finding the details on the company's official site.
We are currently taking down the fake accounts offering so-called $BTT. Read this article and be careful! https://t.co/7UDNJZuEQS

— Justin Sun (@justinsuntron) January 29, 2019
As per them, BTT will start trading on February 12 on particular crypto exchanges. This event will specially be reported on social media.
The BitTorrent and Tron teams are currently busy taking down web platforms spreading fraud regarding free BTT airdrops.
Binance BTT sell-off completed. Investors furious
Binance CEO CZ reports on Twitter regarding the BTT token sale that took place on Binance Launchpad on Monday, saying that BTT were sold in two sessions: for TRX and BNB. All BTT tokens were gone instantly, but due to technical issues, it all took slightly longer than expected – "18 minutes instead of 18 seconds". The token sale brought $7.2 mln for 59.4 bln BTT going to investors.
However, CZ also writes that a great many investors just had no time to buy BTT. In the comments below CZ's tweets, users wrote that the sell-off began with 28 percent of tokens already sold, calling that manipulation.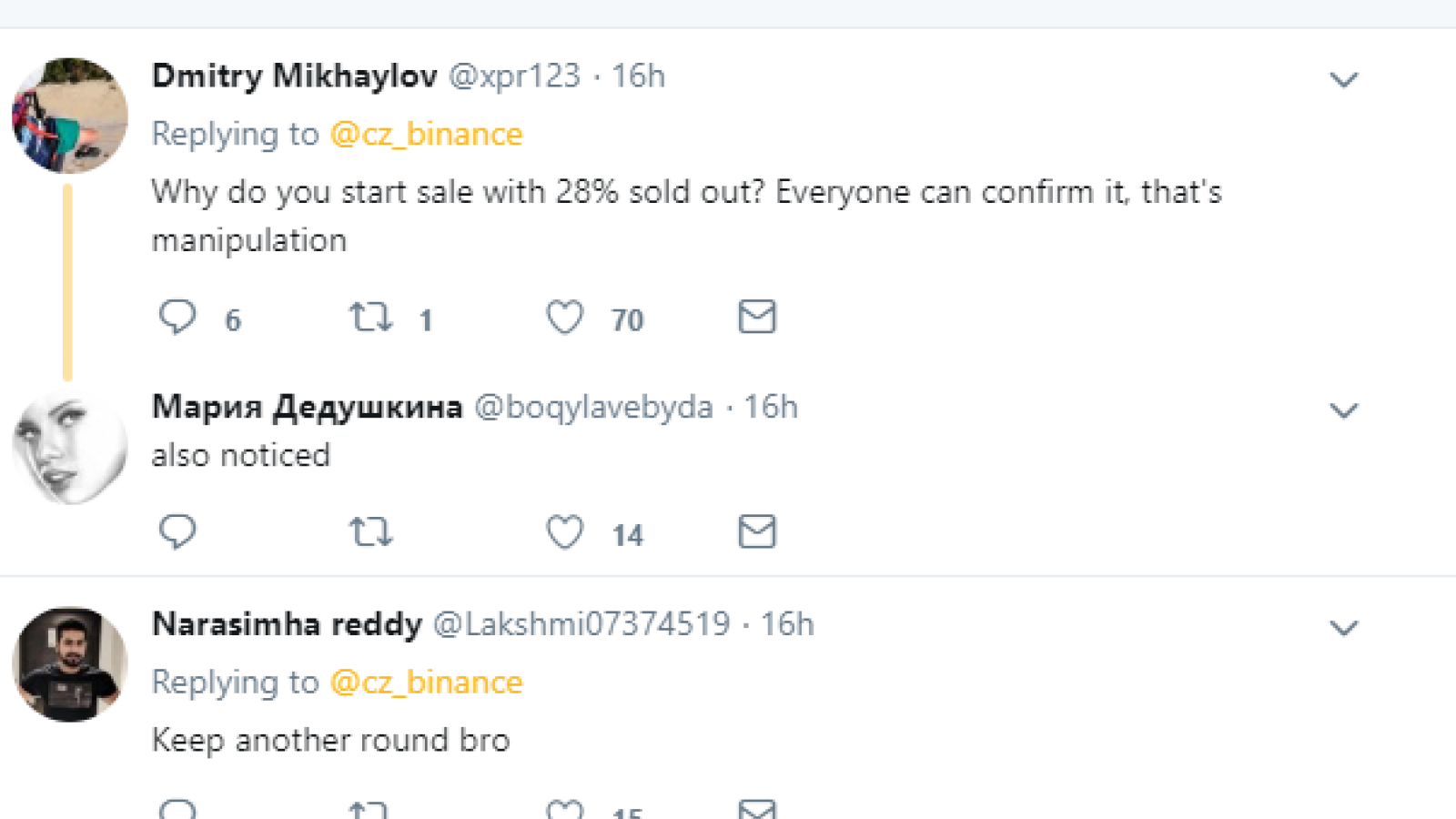 Others complained that all BTT tokens were bought by crypto whales, expressing their disappointment and even anger at the way the whole thing was carried out.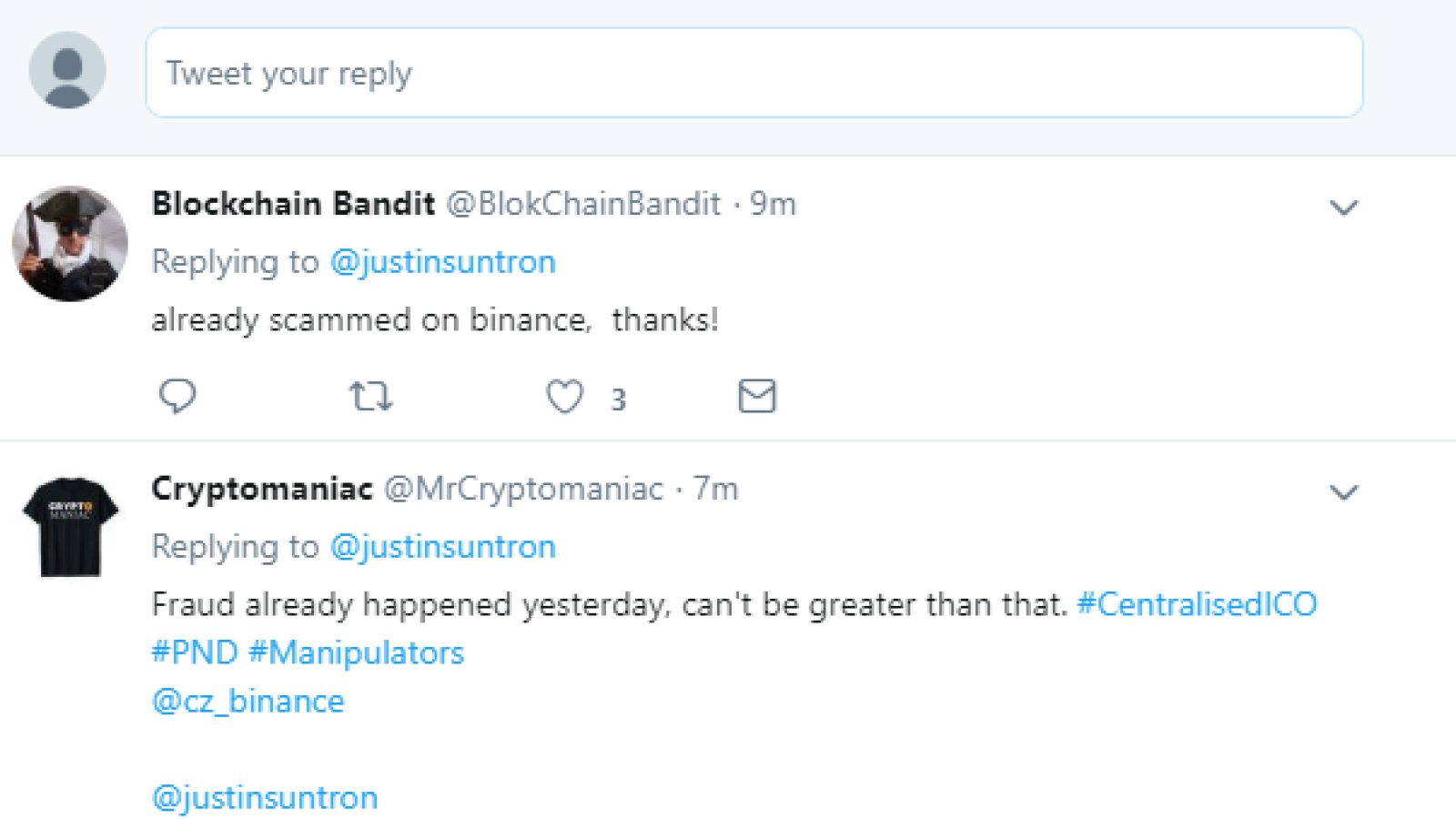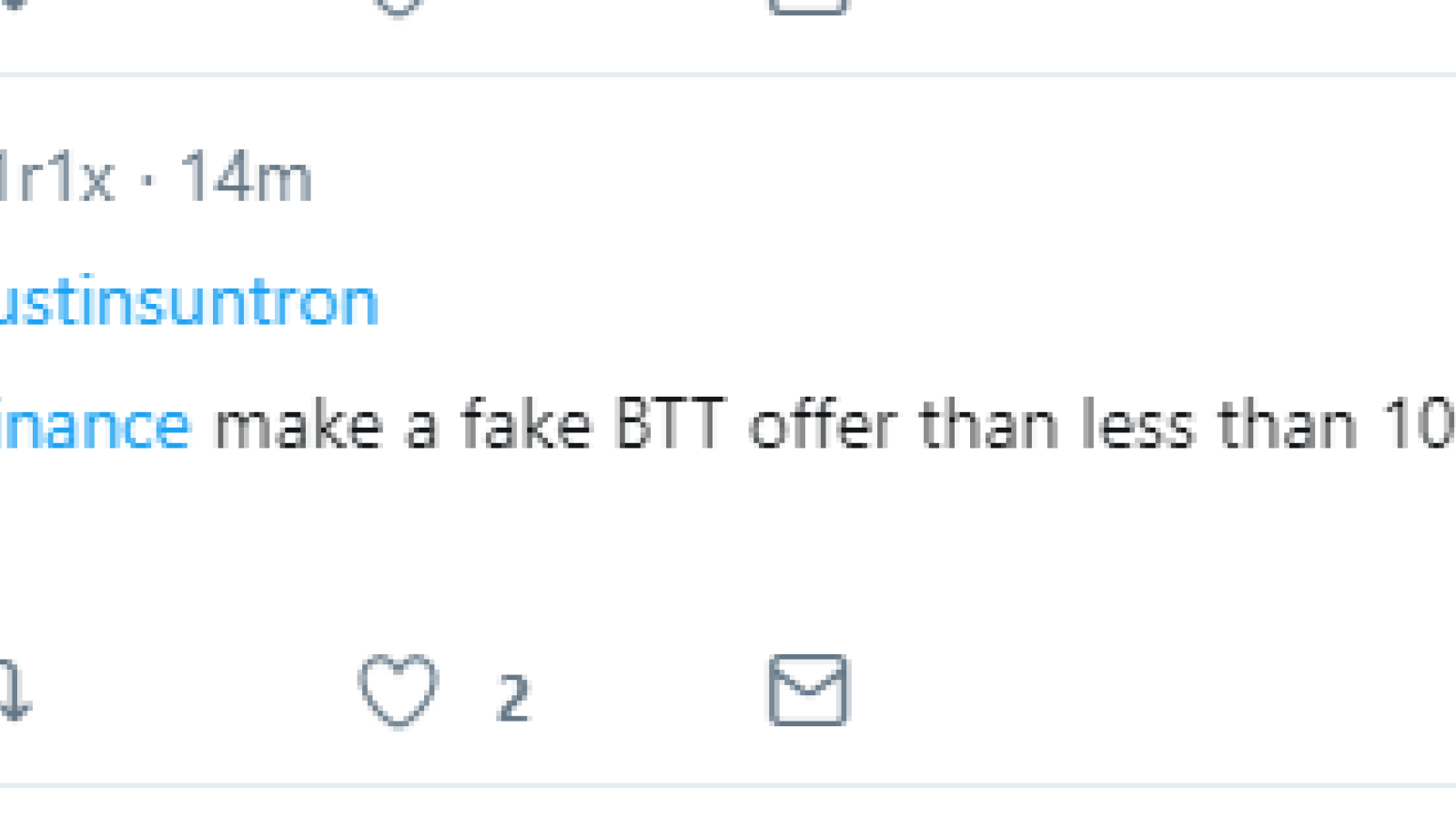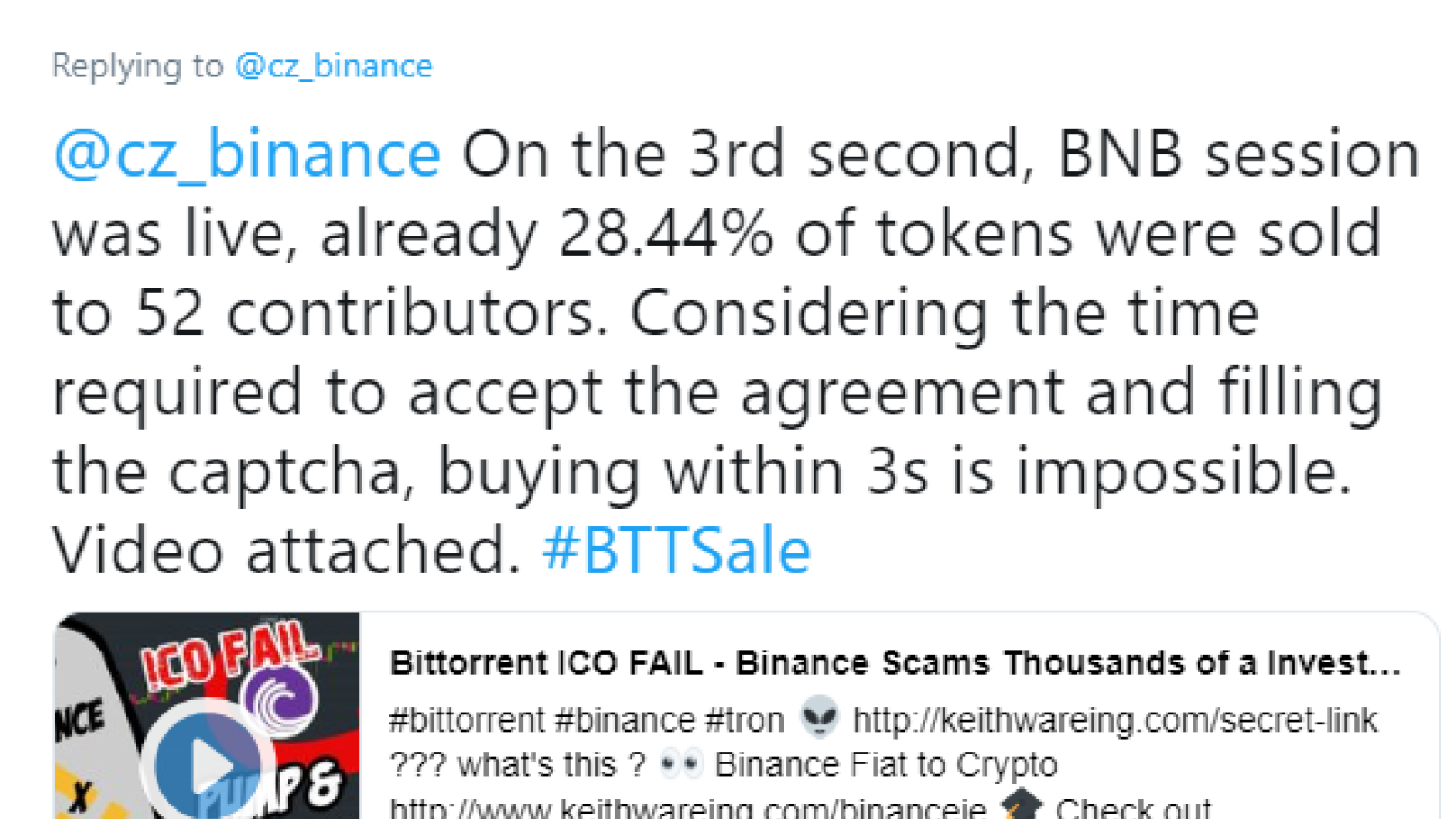 Changpeng Zhao promised that the Tron team will conduct an extra free BTT airdrop for those who failed to buy the tokens on Monday.
Due to overwhelming demands, Tron team generously agreed to do a small airdrop for people who tried to place orders, but was not successful in buying. Exact numbers will be published soon.

— CZ Binance (@cz_binance) January 28, 2019
Justin Sun tweeted that the airdrop will take place; however, details need to be considered.
I would like to explore the possibility with @binance to giveaway free $BTT to everyone on launchpad fails to get #BTT today. #BitTorrent community wants you! Not 100% guarantee. Need to figure out detail. BUT RT if you agree! @cz_binance #TRON $BNB $TRX

— Justin Sun (@justinsuntron) January 28, 2019