It's been a few days since BNB and IOTA swapped places on the Coinmarketcap scale. At around midday GMT on Friday, the Binance Coin had the biggest market cap value since November – slightly over $856 mln, whereas IOTA's market cap totalled around $807 mln.
At the time of writing, BNB's market cap and that of IOTA have risen, but still Binance Coin remains ahead of MIOTA.
BNB and IOTA's market caps started going different ways after January started – BNB went upwards, IOTA – downwards.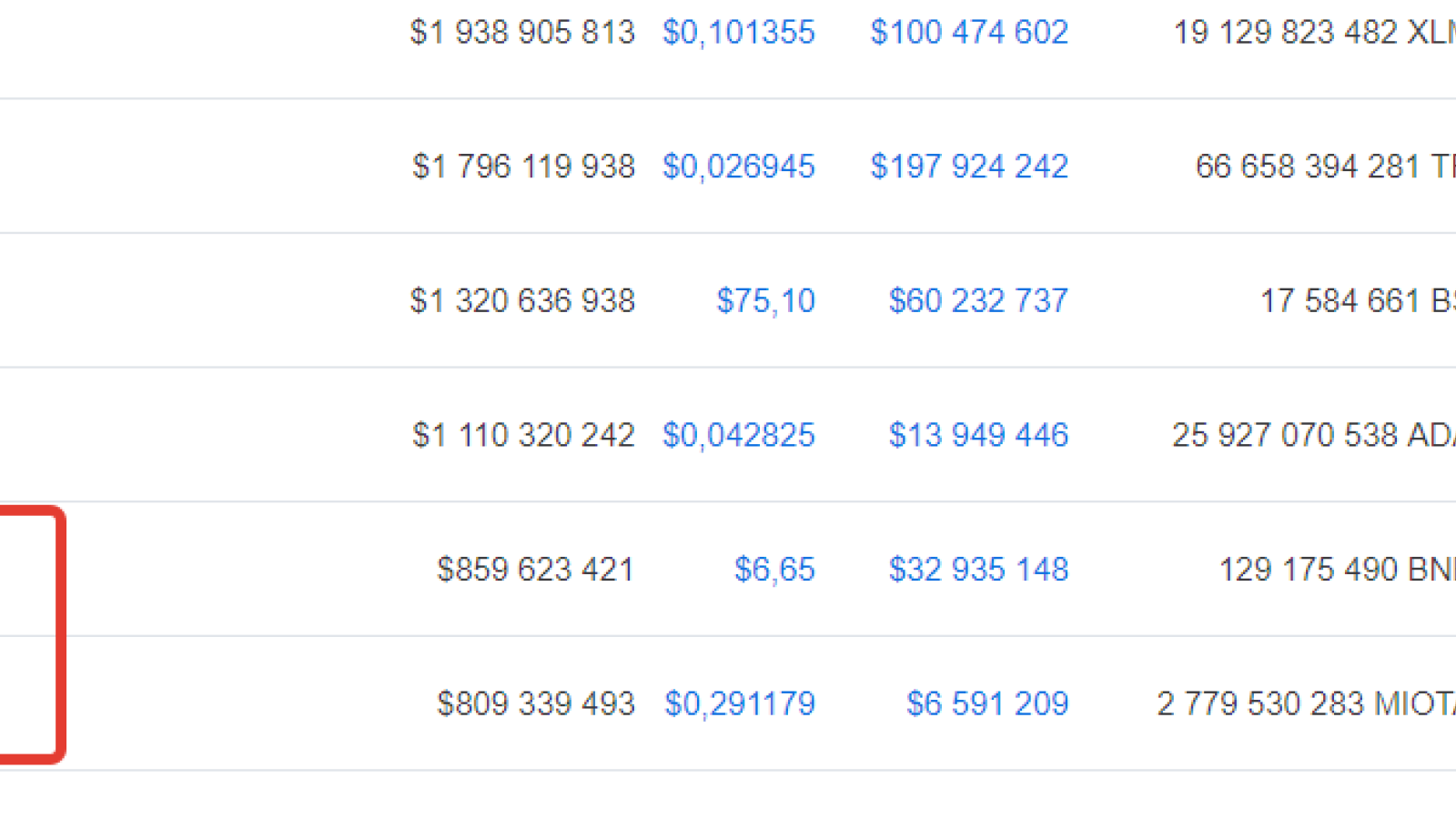 The swap took place sometime during January 21.
What pushed bulls forward
Last week, Binance launched an exchange for Europe and the UK – Binance Jersey. Back then, Binance stated that this move would allow European and UK customers to trade BTC and ETH against fiat currencies: the Euro and GBP.
But an even bigger effect was made when the Binance CFO, Wei Zhuo, claimed that due to Brexit, investors in the UK would go for crypto as Britain goes away from Europe. Zhuo believes that the expansion of Binance will provide EU citizens with new opportunities to invest, especially now that Brexit may bring economic uncertainty both to the UK and EU.
Bulls seem to consider the expansion as a chance for potential growth, given that when Binance or any exchange is rolling out to a new territory, the chances of getting more revenue are high. Thus, investors are starting to buy BNB, although it never meant to be a financial tool, just a utility coin.
Plans to conquer the blockchain space
Aside from that, investors are impressed by Binance's plans in the DLT sector this year.
U.Today earlier reported that Binance was planning to launch its own mainnet dubbed Binance Chain. CZ claims that the new business direction for the company will be making ICOs and helping startups issue their own Binance-based tokens.
Another bullish point is that Binance traders are expecting the exchange to launch a dex this year, a demo of which was released in late 2018.
One more reason for BNB's rise is that CZ earlier announced his plans to diminish the BNB circulating supply by making token burns. The intention is to burn the 100 mln coins which Binance sold during their ICO. Apparently, investors follow the simple economic rule that the fewer the supply of a product, the more expensive it gets.