The market is recovering from the last blood bath, and Ethereum is quickly gaining at price. Will it be able to overcome the $200 ceiling? It depends on the resistance levels, especially $190 target. Traders have diverse opinions about the Ethereum's potential and ability to reach the new level. Let's read the ETH price predictions from Ethereum to understand what's happening on the Ethereum market.
Minimum target is $190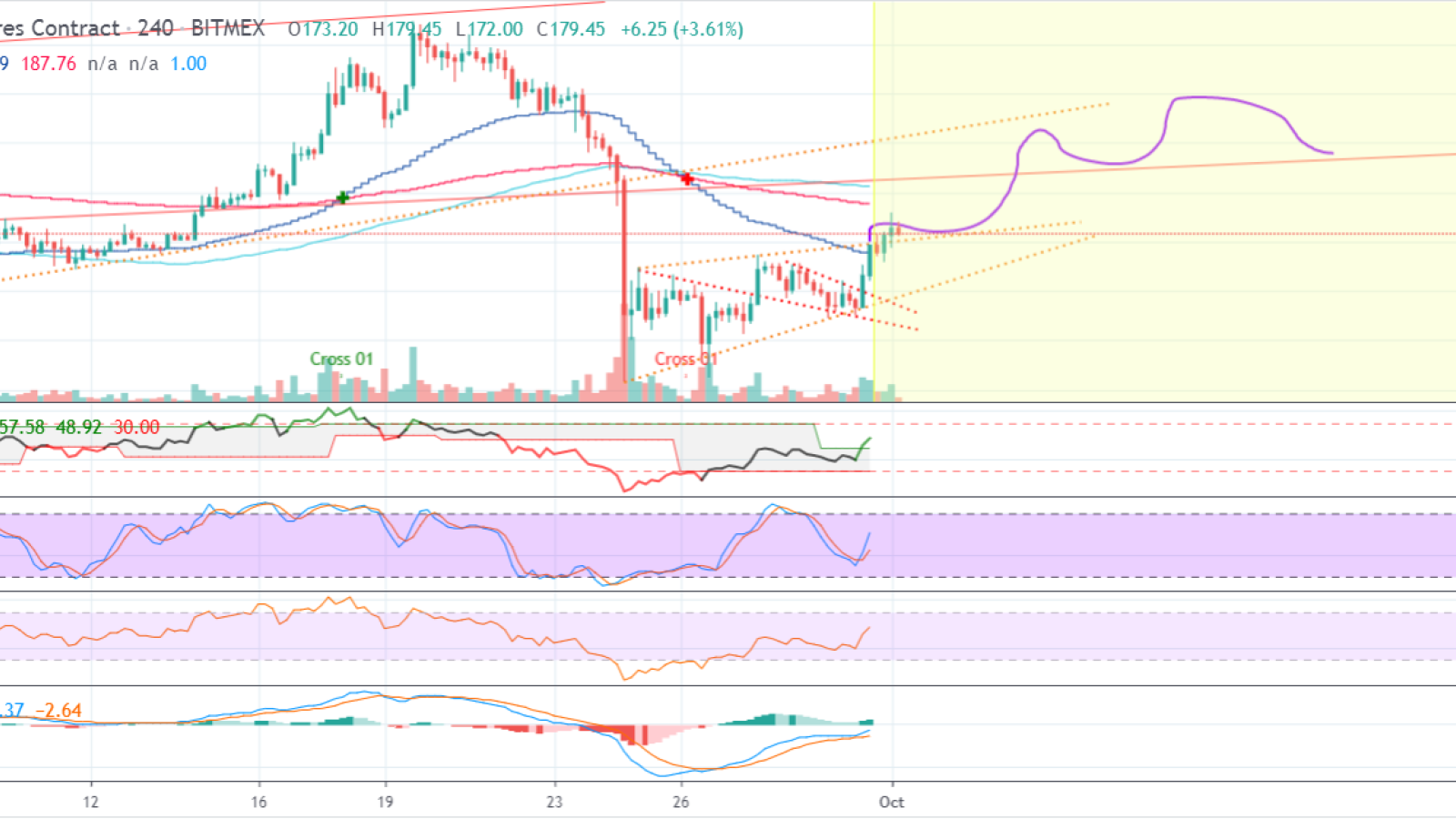 Ethereum was quite strong while BTC dumping slightly today. Very likely, it was a fake break down (Beartrap). And now ETH drew a rising wedge in 4H time frame, but normally if rising wedge resistance line breaks out, ETH can continue growing. We should keep watching ETH price because the closest minimum target is $190.
But beware: BTC dominance can hit 70 again in the coming two weeks.
ETH is ready to go higher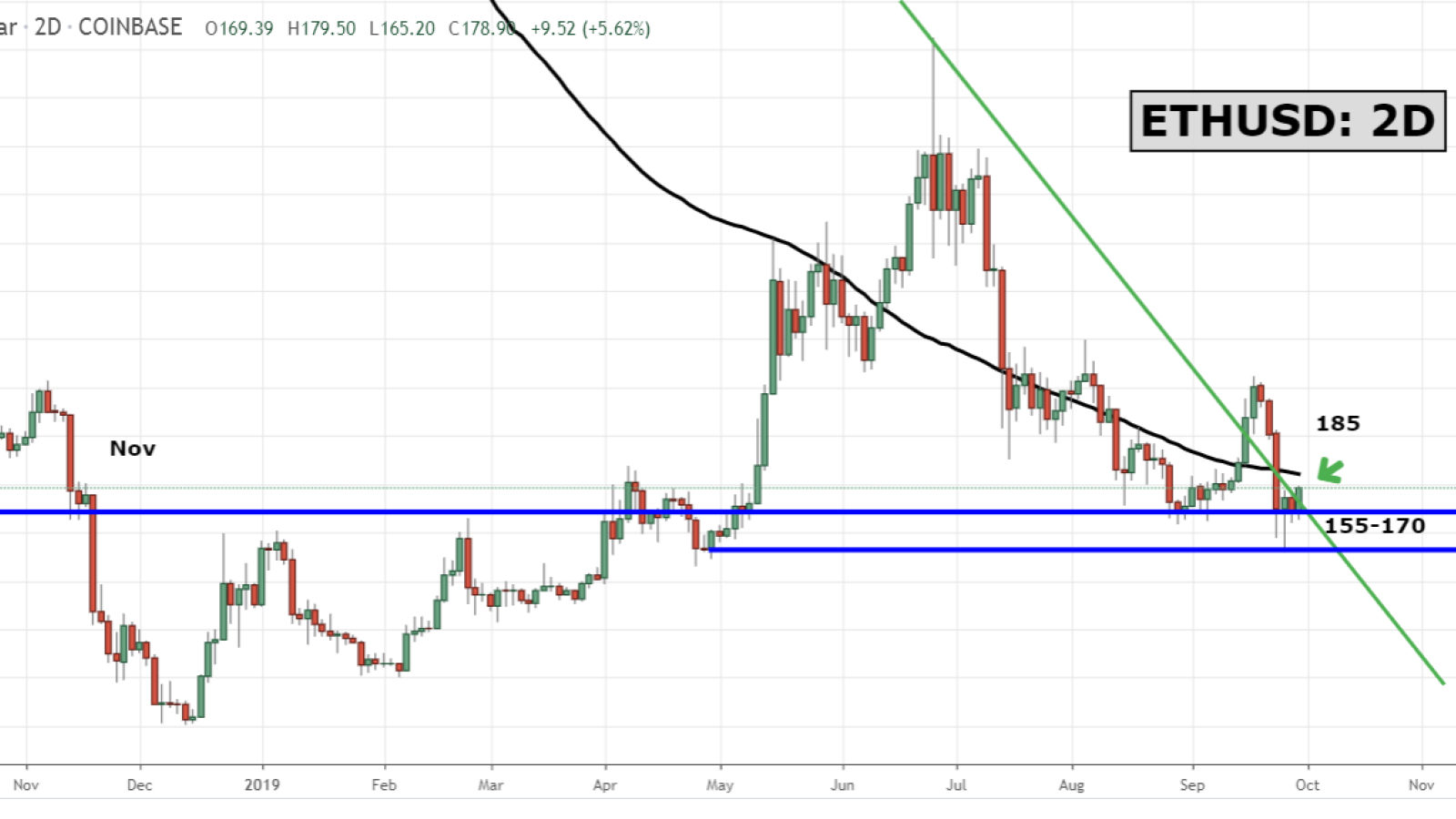 In many ways, the crash brought ETH to critical horizontal support between $155- 170. The overbought condition has been relieved, and ETH/USD is ready to smoke higher.
We also like the fact that ETH is breaking back above the green trend line. That is the primary downtrend line in ETH drawn off the 2017 high.
If ETH takes out the 200-day moving average at $185, a tremendous advance will follow. Bears can prove us wrong if they want to try, but our conviction is high. As the old Wall Street saying goes, bears can "come get me."
Overall trend is positive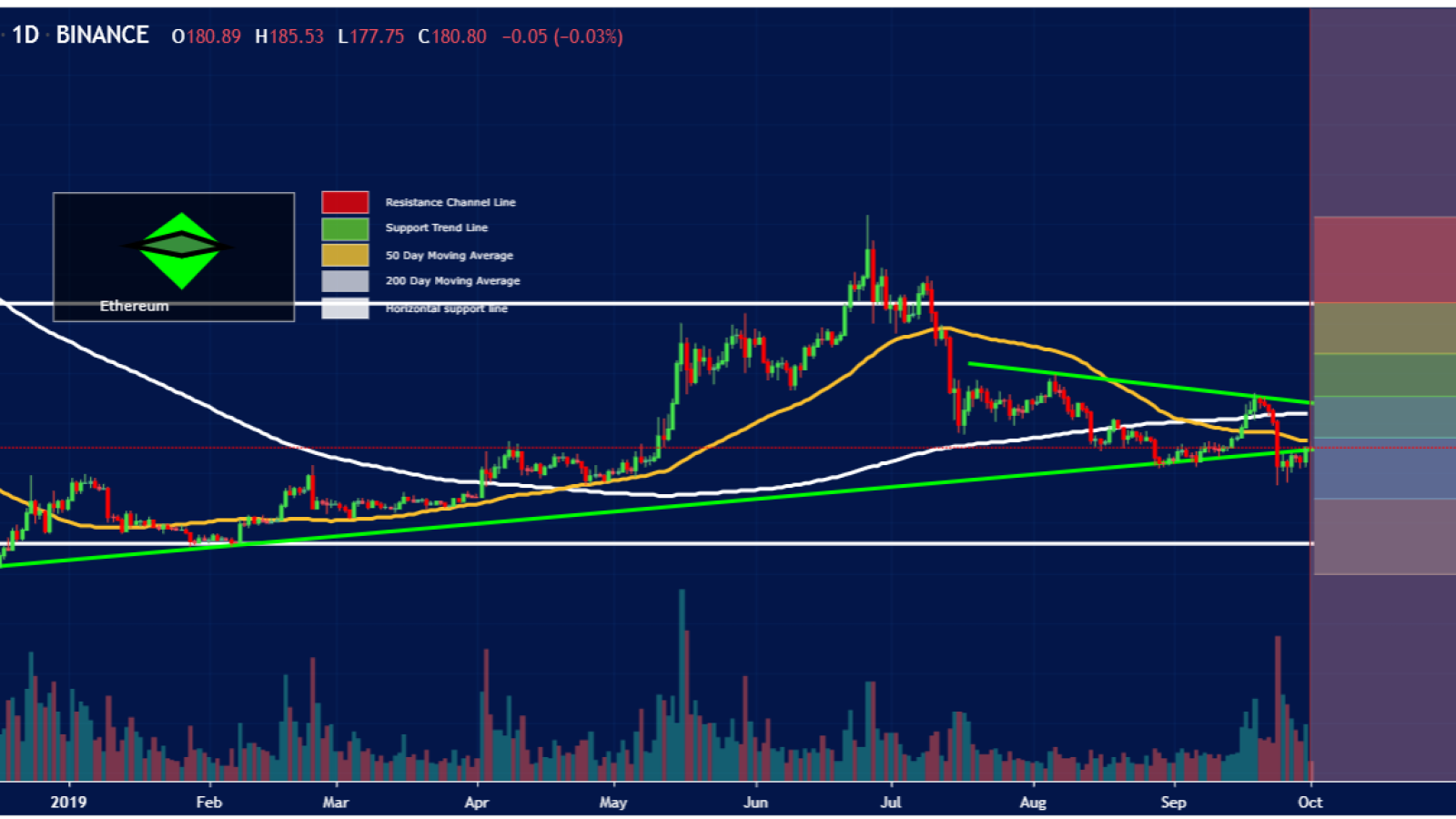 Ethereum finds itself at the beginning of a death cross, what this means is that if BTC decides to keep going down further (which it will) Ethereum will go down harder and stay under the 50MA for most of the times with maybe a spike above it once in a while. I guess that most high performing alts will try to stage a double bottom which will put Ethereum around the $80 - $100 range. But let's look at something interesting below.
Over the last week, $14 bln flew through the crypto market so far. A good portion has gone to Ethereum, which means that someone is finding it very valuable. BTC has lost dominance which reinforces that the money that came into this asset class did not go to BTC directly.
The overall trend for Ethereum is quite positive:
Support trendlines are green

Resistance trendlines are Red

Horizontal support lines are white, the thicker the stronger the support

50 Moving Average is yellow

200 Moving Average is white
Right now, it is safe to buy a little of ETH and more on the dips. ETH will go up fast once the bottom is in.
A great setup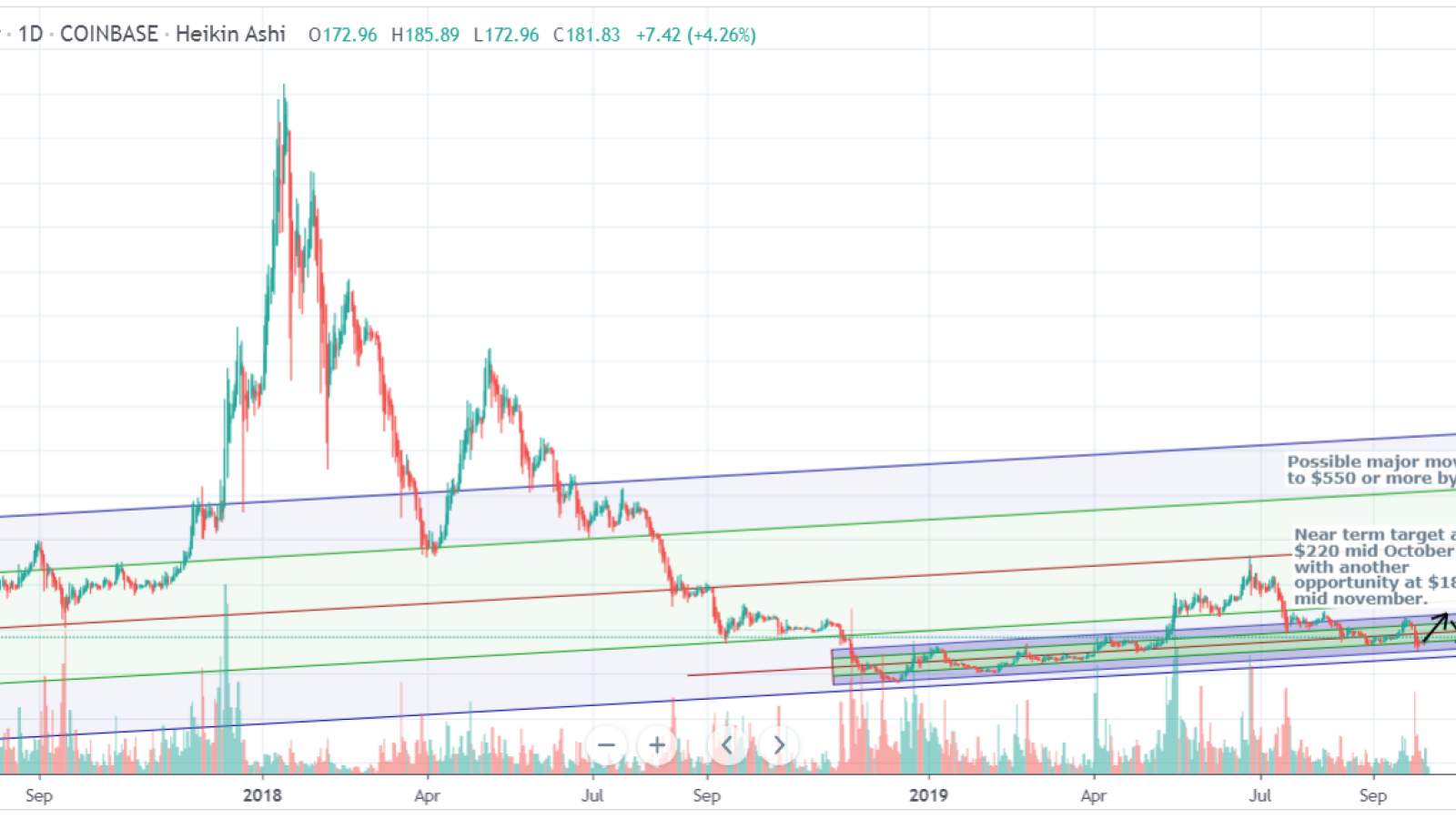 Look at this chart. Back in trend lines, previous highs might inspire a big jump but dependable 10-20% trading range. As BTC recovers, ETH might grab a brief overbought high in the $450-550 range. In October, ETH might reach $220 level, and its price could even go to $500 by the end of 2020.