The other day, the EOS development company Block.One has made a major purchase, buying RAM for 3.3 mln EOS (about $25 mln). Since on June 1 a major announcement from Block.One is expected, things are getting heated with the community looking forward to the big day.
Many believe this could be the biggest thing Block.One will have announced in 2019.
BREAKING NEWS: @block_one_ has purchased 3,300,000 EOS ($25,000,000) worth of RAM on the #EOS mainnet from their official B1 account. #B1June is heating up!

Link to transaction: https://t.co/AmcRG4iRTk

— Rob Finch (@finchify) May 27, 2019
EOS shows substantial surge on the news
Block.One promises to make a major announcement on the approaching B1 event on June 1, holding the community in excitement.
A special website has been created for those who will be watching online. The event is to take place in Washington DC.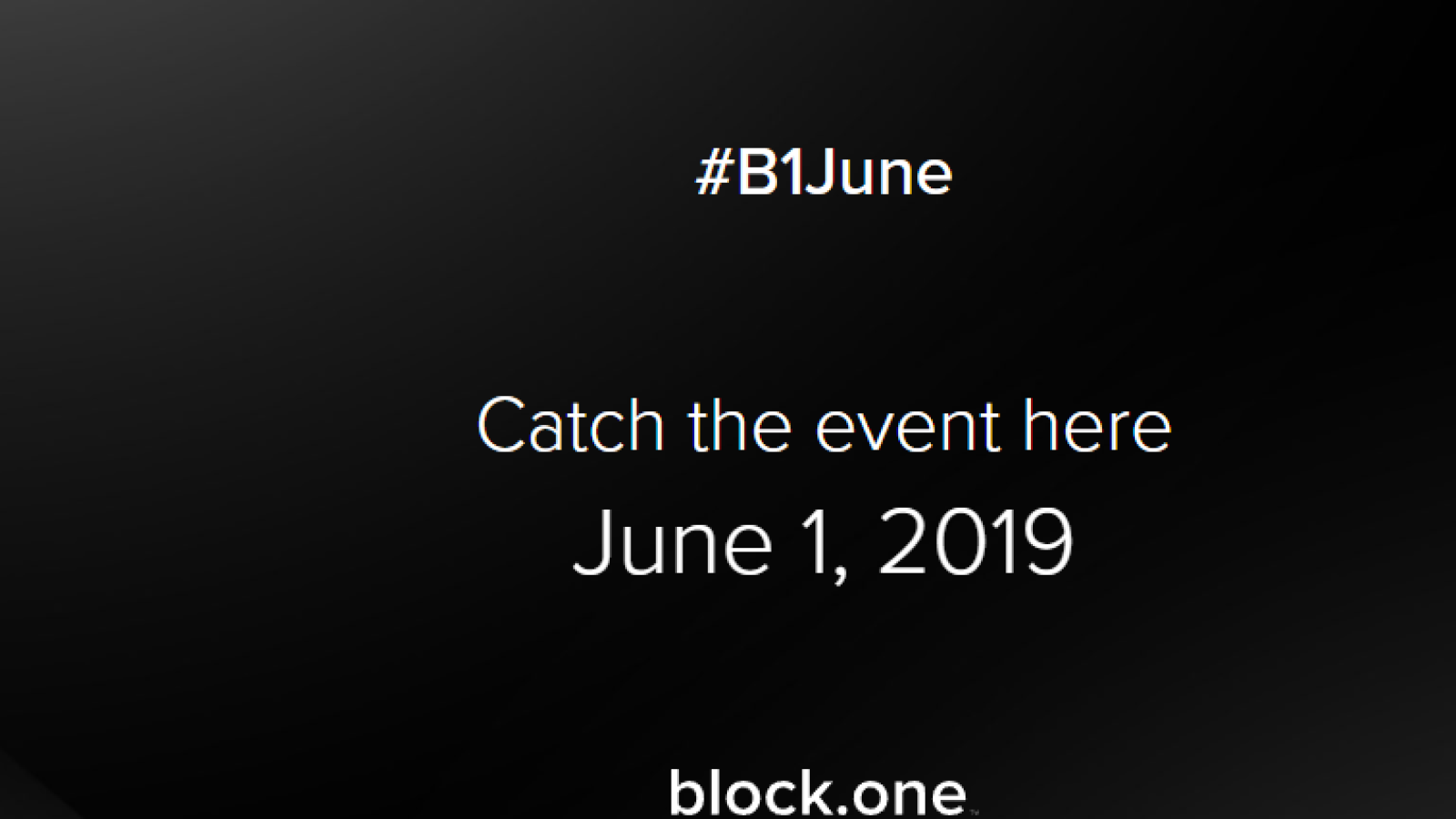 The news of the upcoming announcement along with Block.One's recent buyback of its shares from major investors at a much higher price than they were initially sold. When this was reported by the media, the EOS price surged a staggering 20 percent, making it a top gainer on CoinMarketCap that day.
Together with the other gains of EOS, the coin has totally appreciated 70 percent in May.
Crypto community's speculations
The community naturally began wondering and speculating what big thing Block.One is going to share with them on June 1.
#B1Junehttps://t.co/SWnpm3aFmI pic.twitter.com/zUCBbcKKOx

— Block.one (@block_one_) March 25, 2019
Previously, U.Today wrote that this may well be a decentralized social media platform, judging by the MEOS trademark that Block.One has acquired recently. An earlier tweet on the company's founder Dan Larimer seems to confirm this assumption.
What if you could decentralize social media more than steemit? The future of social media is thousands of blockchains under independent governance coordinating with inter-chain communication behind a seamless user experience.

— Daniel Larimer (@bytemaster7) February 19, 2019
Some sources also speculate that Block.One is about to announce not a social media but a crypto wallet.
The recently conducted purchase of RAM for an impressive amount of $25 mln also confirms that something definitely important and big is due to take place.