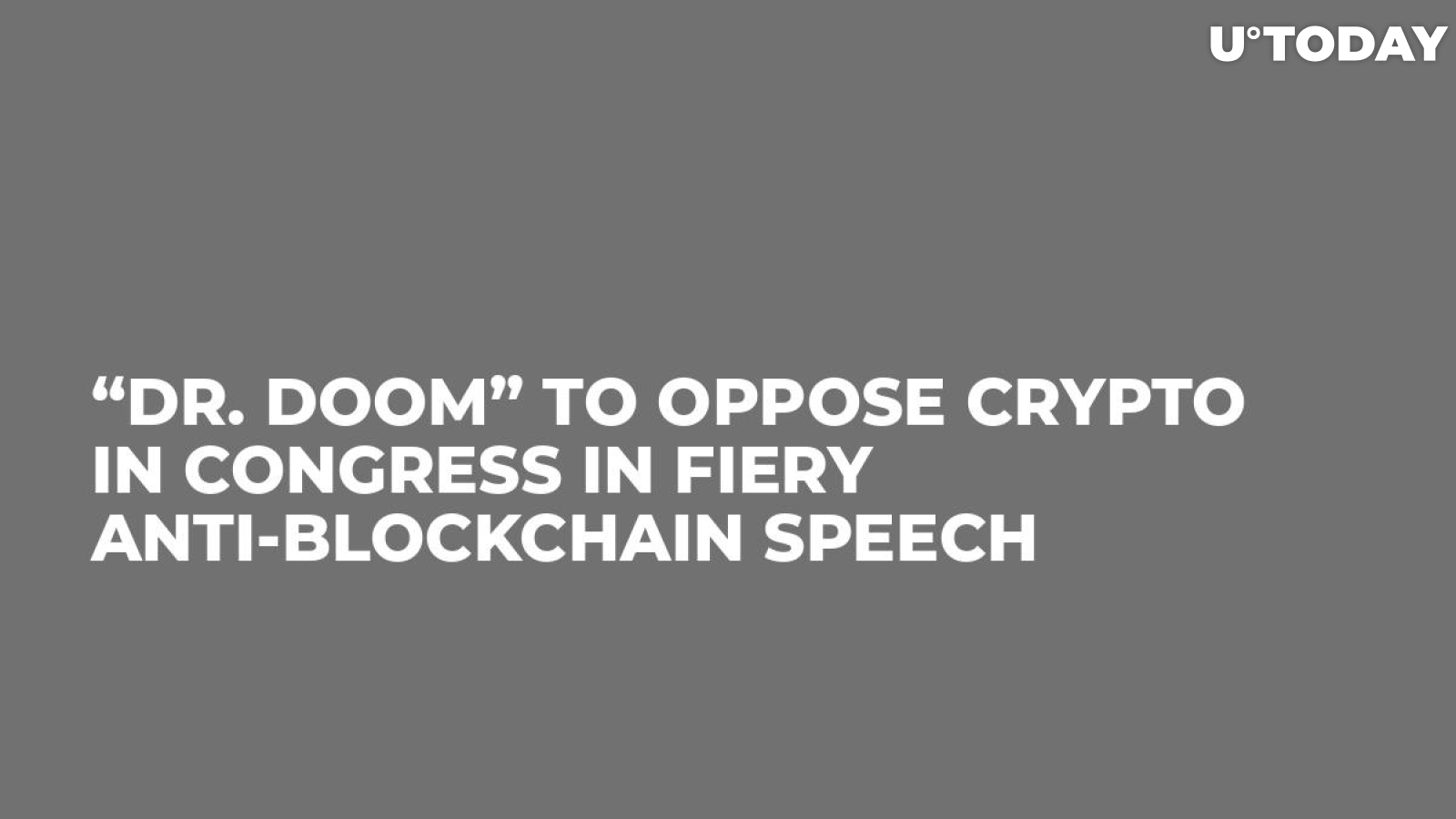 Cover image via U.Today
On Thursday, Roubini will speak in front of the US Senate Committee along with Peter Van Valkenburgh, the director of research in Coin Center. The hearing, which was announced as early as last week, will be dedicated to crypto assets and the DLT ecosystem.
The NYU economist Roubini got the nickname "Dr. Doom" for his precise prediction of the financial crisis in 2008 and he is a hot opponent of everything to do with crypto coins and Blockchain.
This morning, U.Today reported the argument he initiated in Twitter with Vitalik Buterin, calling the Ethereum founder a thief and a scammer.