Today, the chief executive of the Binance exchange, CZ, commented on the article published by The Block on November 21, in which the author wrote that the Chinese authorities had shut down Binance's office in Shanghai. The article states:
"Binance's Shanghai office, which once hosted some of the exchange's top executives, abruptly closed its doors in recent weeks, forcing employees to either work remotely or relocate to Singapore, several sources close to the matter told The Block.

According to sources, the cryptocurrency exchange's Shanghai office was recently raided by local police. Sources said many of Binance's executives along with as many as 100 other employees worked at the office."
CZ criticizes spreading FUD in the crypto sphere
CZ says that Binance did not have an office in Shanghai or anywhere in China, accusing The Block of spreading FUD.
No police, no raid, no office. Hope you didn't pay to read that FUD block. pic.twitter.com/W2msvY2hSA

— CZ Binance (@cz_binance) November 22, 2019
The Block responded that despite the official reaction from CZ, they trust their sources and insist that their report was accurate.
No standing by that there was "a police raid"? WTF man! https://t.co/Qi1trHuIpI

— CZ Binance (@cz_binance) November 22, 2019
The community is getting angry
This brought a whole wave of indignation against the aforementioned news outlet. Many on Twitter are suggesting blocking The Block (making a pun on the outlet's name).
Their name seems so suitable now pic.twitter.com/m6vN0MrSob

— Troy (@TroyHOZ) November 22, 2019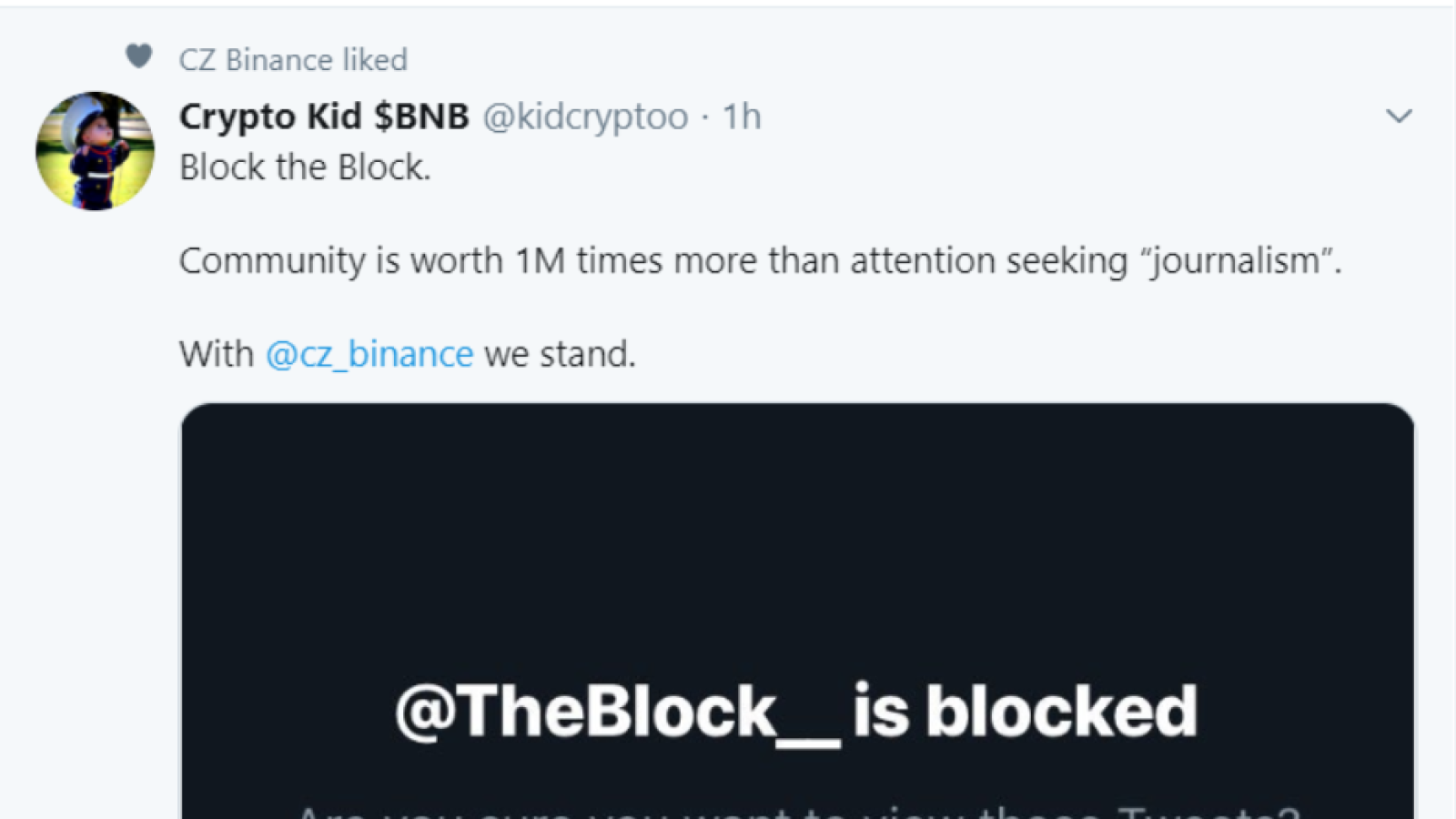 Justin Sun, CZ eager to donate to fighting against FUD
CZ suggests that crypto startups when raising funds for their projects, leave some money to fight with FUD spreading. Tron CEO Justin Sun has supported CZ, saying he is prepared to donate 100 BTC for that purpose. CZ says he is willing to donate that much too.