Today, we bring you independent statistics on some of the major crypto exchange platforms and their corresponding market shares this year: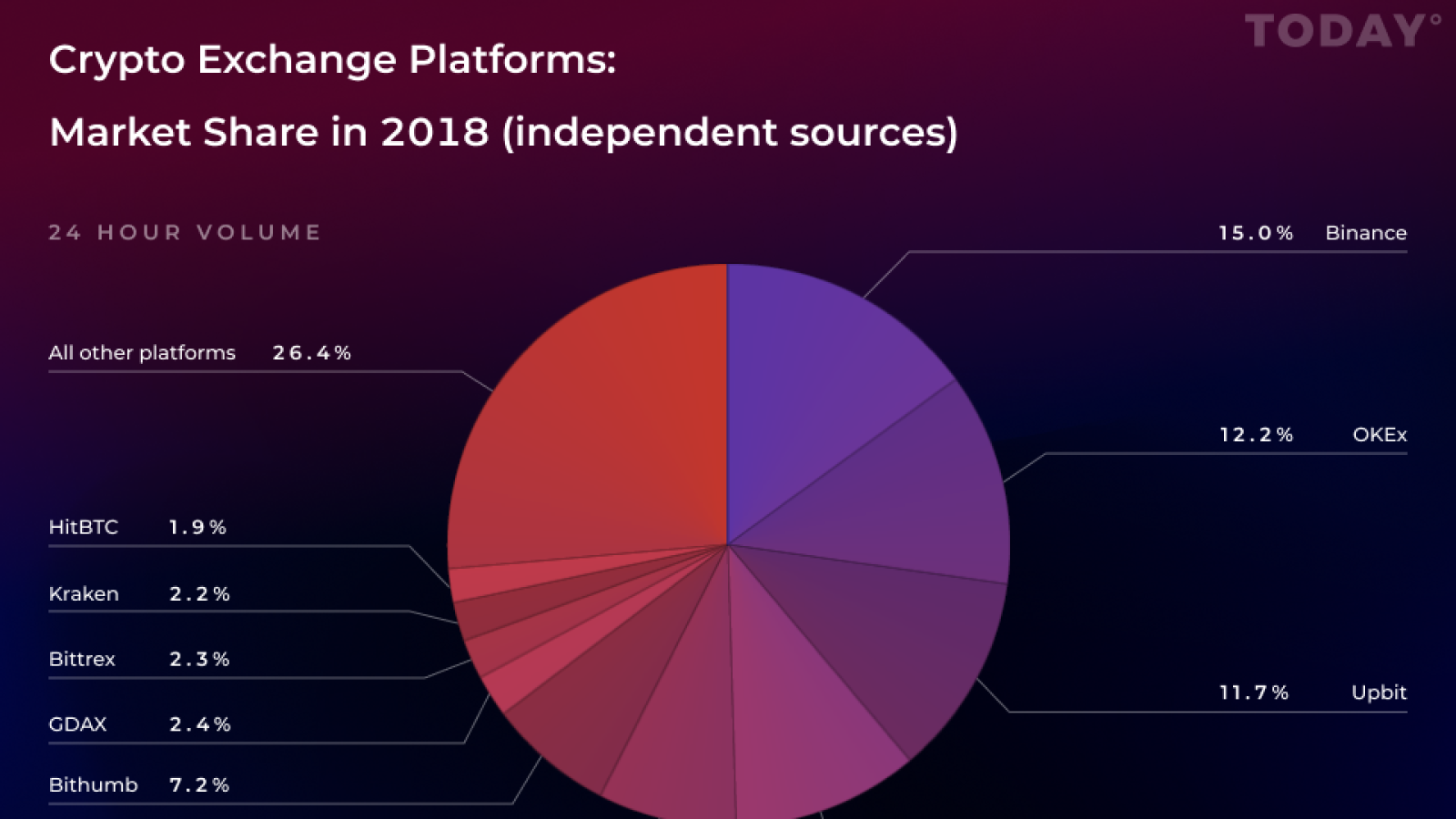 The Chinese Binance, now based in Japan, is in lead with 15% of the market, followed by OKEx with around 12%, then it's Upbit with just under 12%, the Singapore-based Huobi is with just under 11%, the Hong-Kong based Bitfinex with around 8%, followed by other platforms, among them Bittrex (USA), Kraken (USA), and HitBTC (Hong-Kong), all with around 2% of the market.
Roughly a quarter of the market is unaccounted for, i.e. it is comprised of numerous small exchanges, both new and old.
More info can be found here: