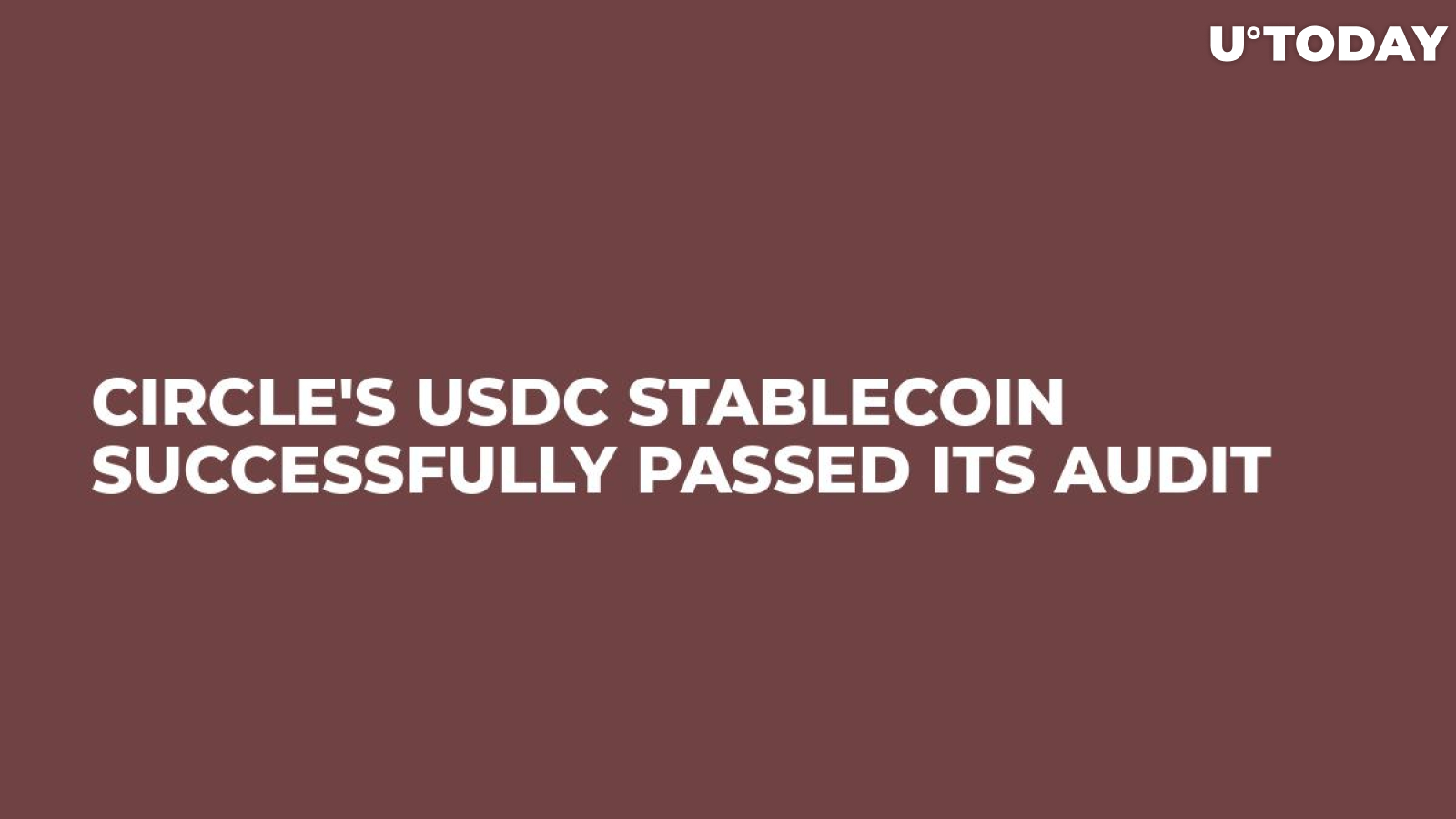 Cover image via U.Today
The audit of USD Coin (USDC) stablecoin launched by the peer-to-peer payments technology company Circle has been completed. One of the world's leading audit companies, Grant Thornton LLP, concluded that the tokens of the Circle crypto platform are sufficiently secured by US dollars, the auditor noted.
According to the report, at the end of October 2018, Circle's assets amounted to $127,412,240, while the number of its stablecoins comes to 127,408,827. Thus, a startup can provide the whole entire volume of USDC in the market with fiat money.
The financial audit of Circle was conducted in accordance with the rules of the American Institute of Certified Public Accountants. The auditor, Grant Thornton LLP, claimed his full responsibility for the data provided within.
In the rating of CoinMarketCap, USD Coin takes 33rd place with 163 mln tokens in circulation. Its closest market competitors remain Gemini (GUSD) of the Winklevoss twins and Paxos (PAX), which has previously also submitted their own audit reports.
The most famous top stablecoin, Tether (USDT), was also audited in early November, but screening results didn't satisfy the SEC, the US regulator, and were criticized inside the crypto community.
The US Department of Justice suspects the cryptocurrency boom at the end of 2017 was connected to market manipulation using Tether.
Circle is a peer-to-peer payments technology company headquartered in Boston (USA). Founded by Jeremy Aller and Sean Neville in October 2013, the payment platform received first the BitLicense from the New York State Department of Financial Services and later, a license from the British government.
Grant Thornton LLP is a subsidiary of Grant Thornton International. The corporation conducts tax inspections, consultations, and audits for companies of various types of ownership worldwide.