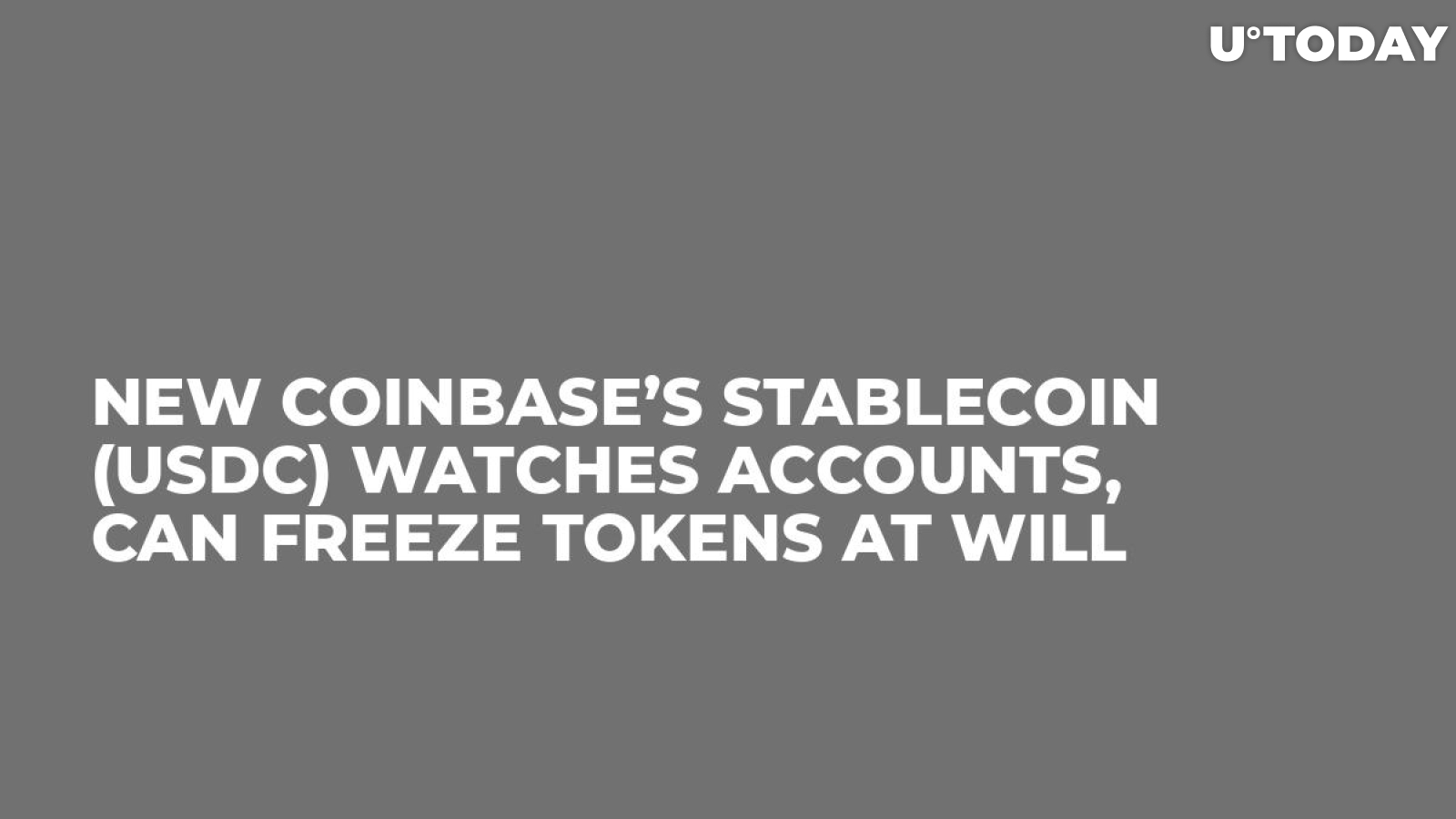 Cover image via U.Today
Earlier, U.Today reported that Coinbase along with Circle startup has launched a USD-pegged token — USD Coin (USDC). The coin is based on the Ethereum's ERC20 standard. The coin is already trading on Coinbase.
The coin can be stored on the Coinbase Wallet as well as on Ethereum-based wallets, including Ledger Nano S.
However, Circle is keeping all USDC accounts under a severe control. That means that all USD Coins can be frozen and user accounts eliminated if the creators of the coin decide that users are engaged in an illegal activity. A similar feature was reported about XRP in the media at the start of the year, which made a great number of crypto enthusiasts sell their XRP stacks.