Tether platform is the emitter of the same-name token (USDT) — the USD-pegged coin. Last week, several transactions, which moved an equivalent of $300 mln in Tether, were noticed. It happened just several days before the coin dropped below its rate allegedly linked to the USD.
Bitfinex gives a hand
Judging by the data from Omni, a DLT operations tracker, which also performs the functions of the infrastructure for the USDT coin, shows that the exchange transferred 300 mln USDT coins to the account of the Tether Treasury recently. It took two standalone operations to send the tokens away.
The first portion of coins was sent of Oct. 9. That was 100 mln USDT delivered back to the Treasury. Almost a week later, on Oct. 14, Bitfinex sent 200 mln coins more. By the way, at the start of 2018 the media reported that Bitfinex and the USDT issuer have one top-management team.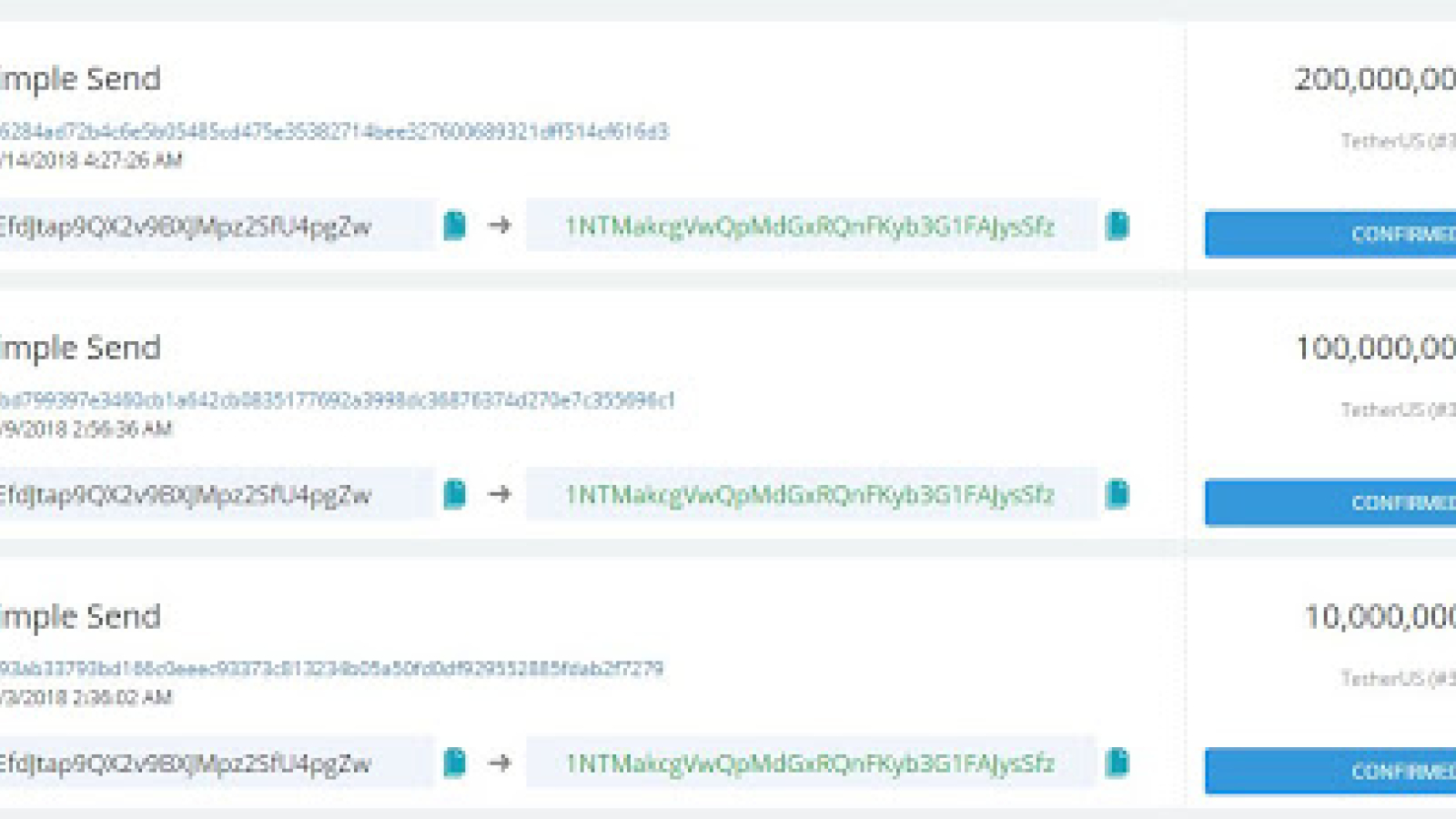 More USDT to come
A report issued by Tether claims that the platform plans to emit another portion of coins — worth $486 mln in particular — but it has not conducted that yet. Exactly this number of tokens is now located in the company's Omni wallet.
Losing the dollar peg
Presently, the market cap of USDT has dropped from 2.9 bln coins to 2.5 bln. Even though the coin is supposed to be tied to the USD at a 1:1 rate, the USDT market has plummeted and now is worth $2.4 bln.
On Sunday evening, an event took place that dismissed the link of the Tether to USD — the coin dropped to $0.92. Now Tether is trading at $0.97 after a small recovery.
Are Tether and Bitfinex the same company?
As said earlier, Tether and Bitfinex are believed to be controversial in certain crypto circles. But now this issue is again becoming hot as media reports are coming saying that both companies are in search of a stable bank together. Bitfinex has reportedly suspended an option of deposits in fiat but expects things to go back to normal soon.
Stablecoins on the rise
Now that Tether is showing its weakness, traders are going for other stablecoins, like those issued by Circle, Gemini, etc. The rates of these coins are currently higher than that of Tether. Gemini dollar, for example, is trading at $1.04, having spiked by 2.31 percent — largely due to the fall of Tether.