The cryptocurrency market is in a sea of red, with Solana (SOL) and Terra (LUNA) shedding more than 8% over the past 24 hours, according to CoinMarketCap data.

Avalanche (AVAX) is among the top laggards, plunging by almost 10%.

Shiba Inu (SHIB) and Dogecoin (DOGE) are down 5% and 4%, respectively.

As reported by U.Today, Bitcoin spiked to an intraday high of $38,946 on the Bitstamp exchange on Wednesday after the U.S. Federal Reserve announced that it had decided not to hike near-zero interest rates. The absence of surprises in the Fed's much-anticipated statement emboldened the bulls.

However, the largest cryptocurrency quickly reversed its course along with equities after a series of hawkish comments made by Fed Chairman Jerome Powell during his press conference.

While the central bank is yet to decide whether or not it will raise the benchmark interest rate after its next meeting in March, Powell said that it could be a possibility.
The leading cryptocurrency completely erased Fed-driven gains, plunging 8.8% from its Jan. 26 high to a low of $35,535 earlier today. Ethereum has also plunged lower in tandem with Bitcoin.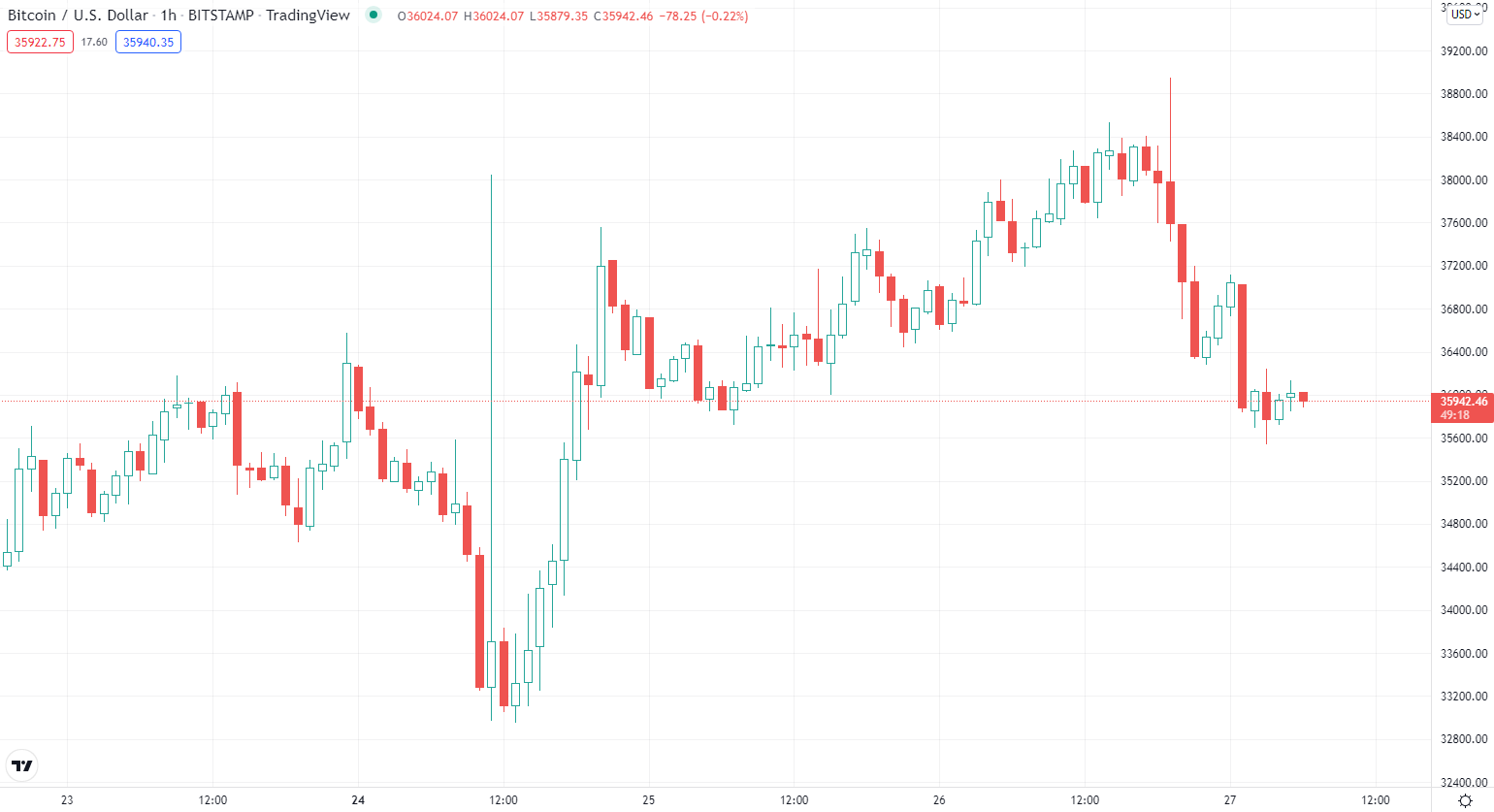 During the press conference, Powell has repentantly pointed to persistent inflation to justify the central bank's abrupt policy shift.

Bank of America now expects the Fed to hike rates at least four times this year.

Powell said that asset prices were "somewhat inflated," claiming that the central bank will move away from its "accommodative" policy.