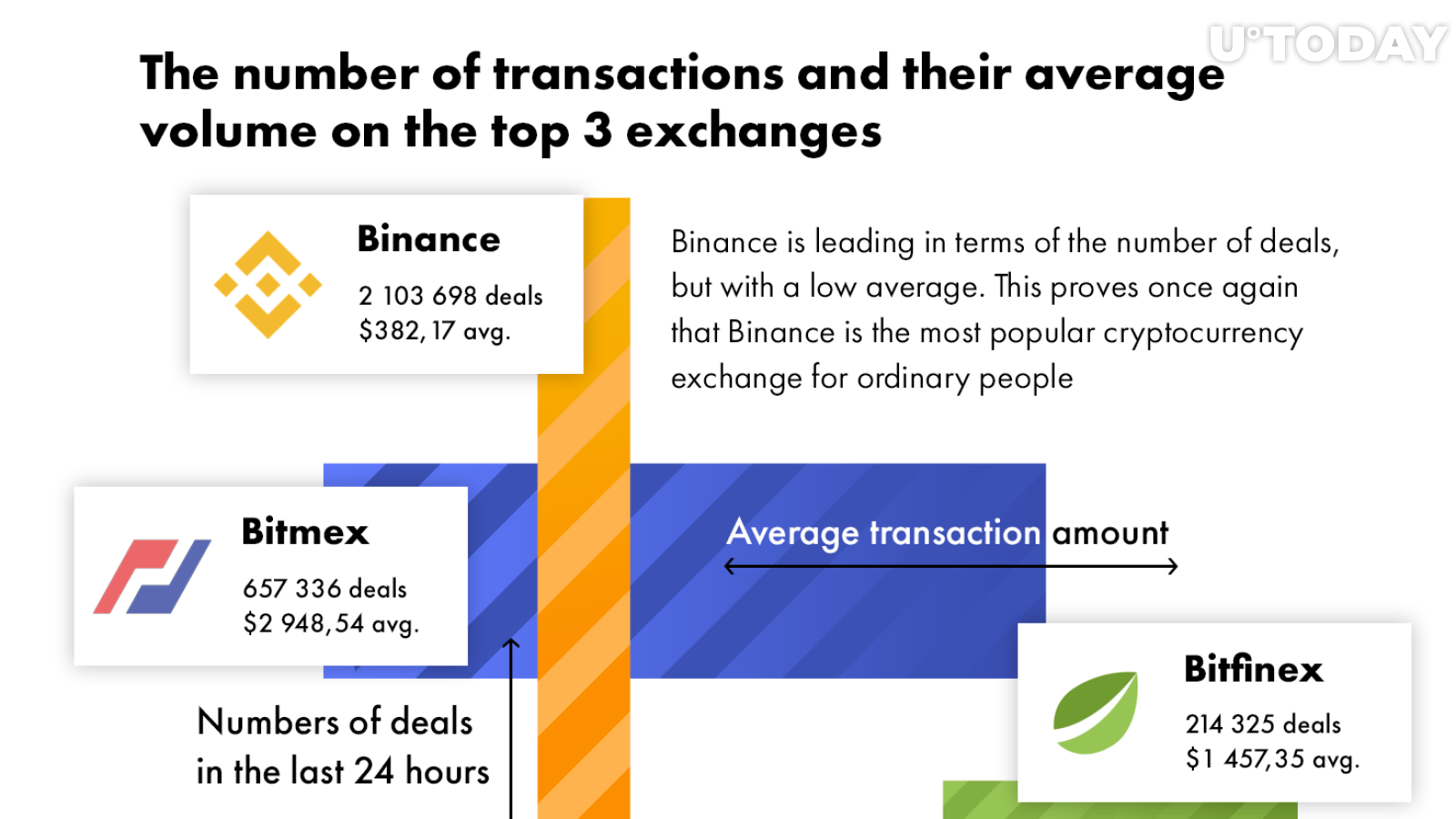 Cover image via U.Today
The analysis provided by DataLight confirms that Binance holds the status of the world's largest exchange rightfully. As you can see from the chart, Binance demonstrates the largest number of trades overall. At the same time, the average figure of transactions is low. This means that this platform is mostly used by ordinary investors and traders.
The highest average number of transactions can be seen on Bitmex. It is followed by the controversial Bitfinex exchange. At the start of the year, Bitfinex was alleged to have the same top-management team as the Tether company, the issuer of the USDT coin. But later it's managed to prove the opposite.
Recently, as U.Today reported on Monday, the exchange has opposed recent allegations against it.