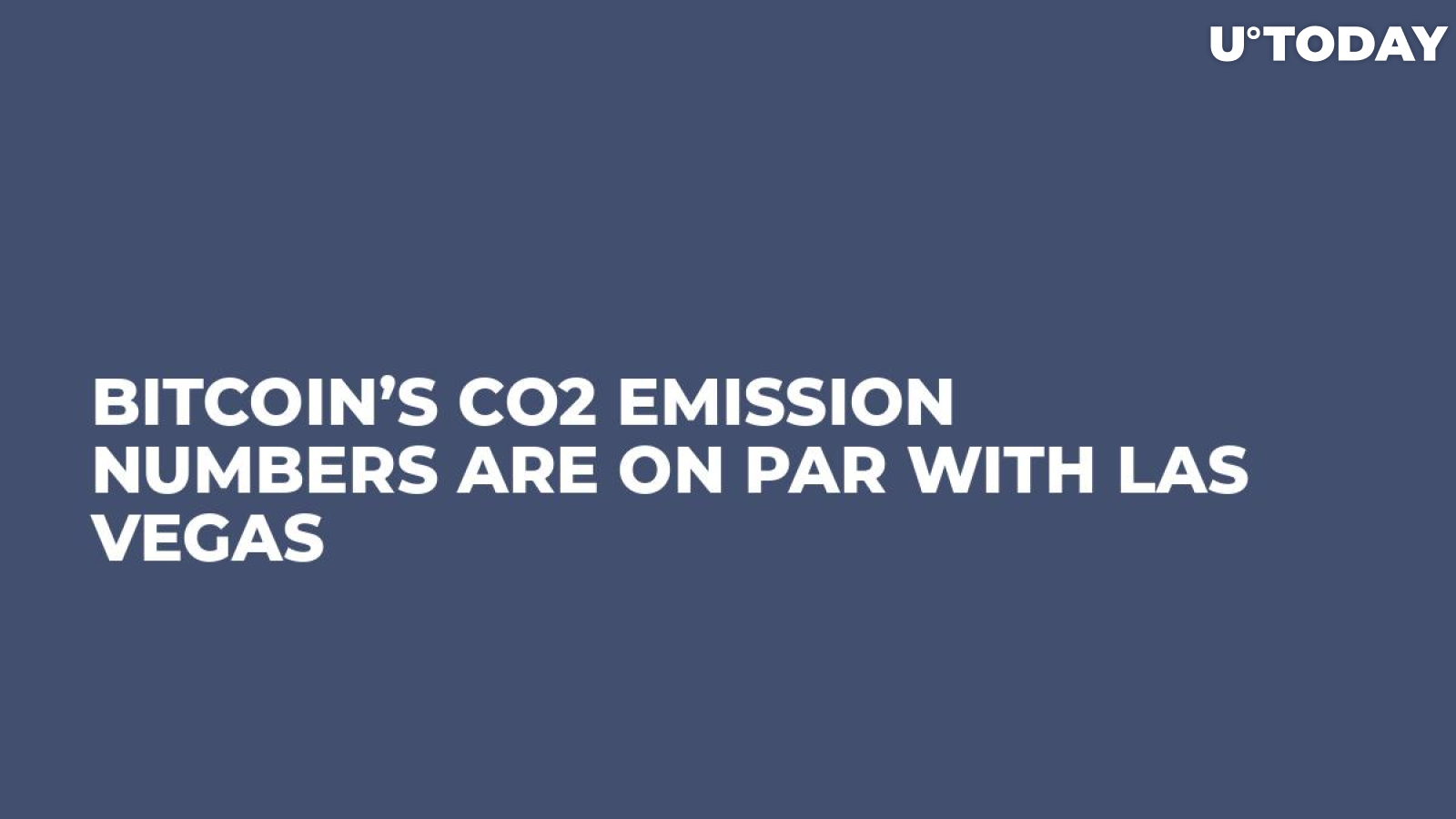 Cover image via U.Today
A recent study has concluded that Bitcoin's carbon dioxide emissions are comparable to those of major cities, such as Las Vegas and Hamburg.
The top cryptocurrency, which relies on the energy-hungry proof-of-work (PoW) algorithm, has long been criticized for its excessive energy consumption.


22 megatons of CO2
A team of researchers from the Technical University of Munich (TUM) concluded that Bitcoin emitted more than 22 megatons of carbon dioxide. They came up with this figure by analyzing the IPO documents of large mining companies and other data.
Thus, the crypto king can definitely hold a candle to large cities and even developing nations in the likes of Albania or Sri Lanka.
The carbon footprint is big enough to make it worth discussing the possibility of regulating cryptocurrency mining in regions where power generation is especially carbon-intensive," Christian Stoll, one of the study's authors, states.
As reported by U.Today, another controversial study suggested that Bitcoin could accelerate climate change.


An exaggerated problem?
It has also been revealed that Asia is responsible for the lion's share of the coin's total computation power with Europe and North America coming in second and third places respectively.
Hence, even if Western countries try to crack down on mining, it's going to be a fool's errand since China isn't likely to join the eco party.
However, research firm CoinShares has estimated that more than 74 percent of Bitcoin miners rely on green energy, which means that the negative environmental effects of mining could be grossly exaggerated.