In a recent tweet, Morgan Creek CEO Mark Yusko took a jab at CNBC for "almost laughing" at his prediction about Bitcoin trumping US equities.
He also says that no one is willing to bet $1 mln that the number one cryptocurrency will continue to outperform the US stock market in the 2020s.
One year ago on @CNBC nearly got laughed off set for suggesting #Bitcoin would outperform $SPX in 2019...

Also issued our #MCDACryptoChallenge
$1MM #BuffetBet style charity wager $BTC will beat $SPX over next decade
Still no takers...?

Bithaters need to put#MoneyWhereMouthIs pic.twitter.com/HNPAHp1G6j

— Mark W. Yusko (@MarkYusko) December 20, 2019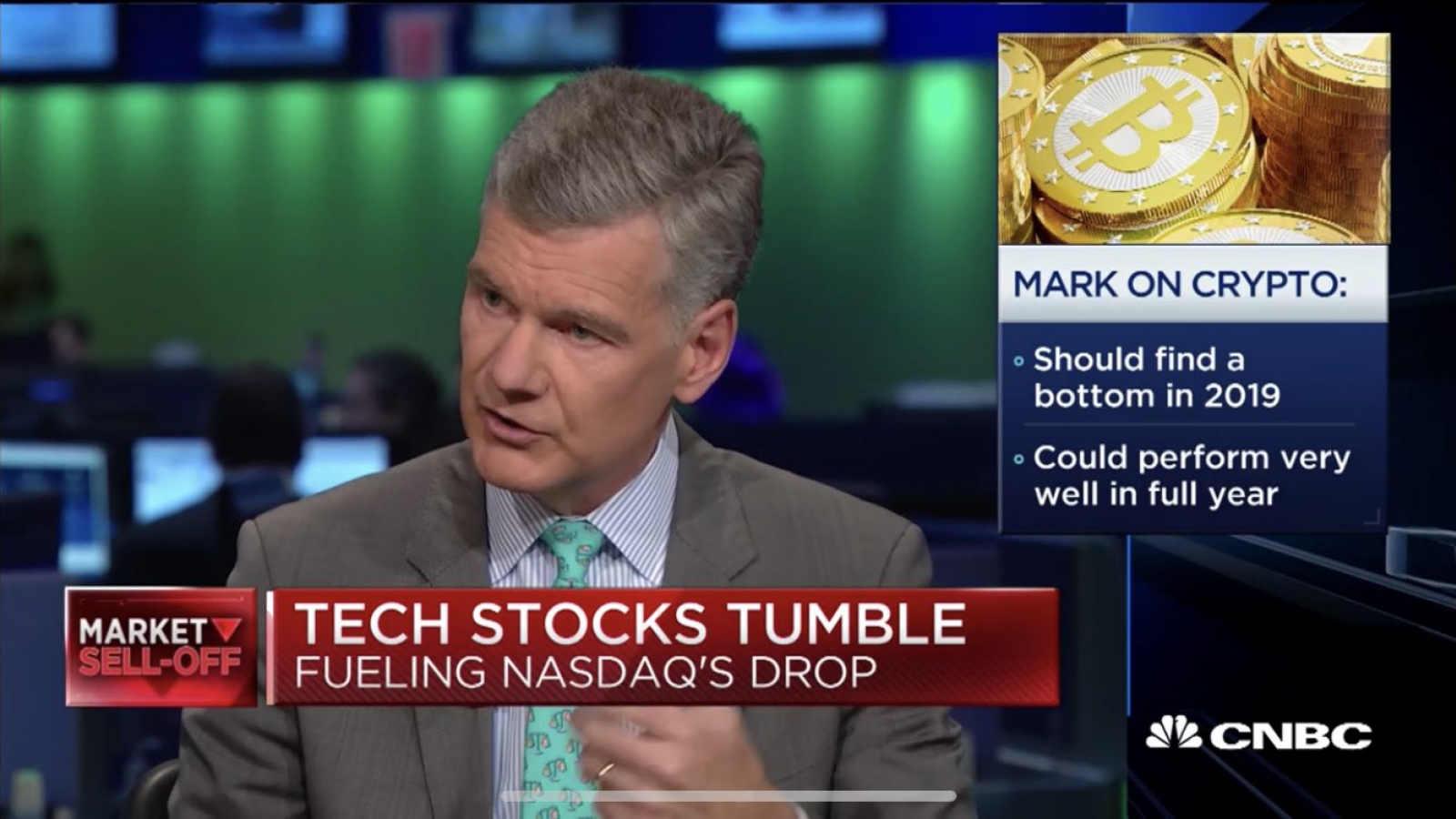 Bitcoin destroys stocks
Bitcoin has managed to greatly outperform the S&P 500, one of the most widely tracked stock market indices, in 2019, which flies in the face of all skeptics who didn't expect the coin to rally so hard just one year ago when it was trading in the low-$3,000 area.
Even though the BTC price endured a substantial correction in the second half of 2019, its 80 percent year-to-day increase shouldn't be taken for granted. The US stock market is on track to have one of its best years in its modern history (currently up by more than 27 percent), but it didn't come close to the cryptocurrency that started it all.
Things get even more exciting for Bitcoin bulls when if to compare the overall performance of stocks and Bitcoin during this decade. As reported by U.Today, BAML estimated that those who put $1 in BTC in 2010 would now be able to walk away with $90,000 (compared to $3.46 for US equities).
They are not laughing now
During the latest episode of CNBC's "Fast Money," Brian Sullivan mentioned Yusko's piece of advice to allocate Bitcoin to one percent of their investment portfolio. Nobody was laughing this time around.
"You substitue one or two percent from some other asset class, and you would have increased your overall returns very nicely."
Meanwhile, Fundstrat's Tom Lee, who made his latest appearance on the show, predicts that 2020 could be much better for crypto than 2019. He also opined that Bitcoin was the easiest way to make money in crypto.
Recently, Yusko predicted that the price of Bitcoin could take a trip on a rocket ship to $500,000 by 2030 if it reaches gold equivalence.