Bitcoin and other cryptocurrencies are on the roll despite the damning Tether news. The top cryptocurrency increased 2.88 percent while its hard fork Bitcoin Cash appears to be today's winner after surging by more than 13 percent.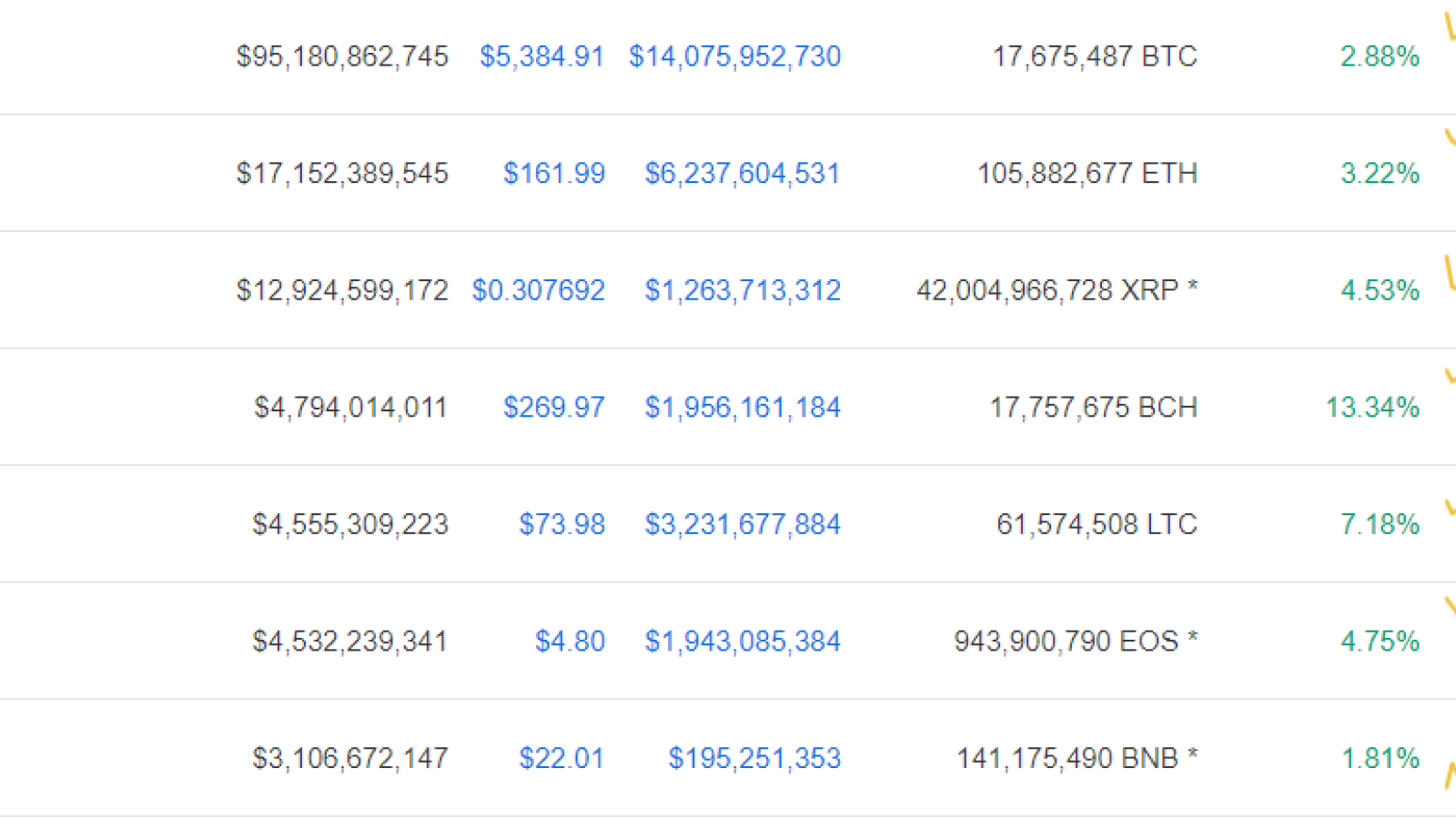 Has the market dodged a bullet?
As reported by U.Today on Apr. 29, Bitcoin dominance reached the 55 mark percent for the first time this year. However, since every single altcoin (save for Binance Coin) currently outperforms Bitcoin, this figure decreased to 54.2 percent. At the time of writing, the total market capitalization is at $175 bln.

The industry is slowly recovering after the Tether-Bitfinex controversy tanked the market in a snap. Still, there is some more concerting news – according to Bloomberg, Bitcoin is trading at a $300 premium on the Bitfinex exchange after Tether's lawyer revealed that only 74 percent of the total USDT supply is backed by cash or cash equivalents.
"People on Bitfinex are getting out of Tether, off the exchange and what's the first thing you're going to buy if you don't want too much broad crypto exposure? Bitcoin," Bloomberg Intelligence analyst Mike McGlone weighted in on the most recent Tether controversy.
BCH and LTC post the biggest gains
As for altcoins, Bitcoin Cash and Litecoin are to be the best performing currencies inside the top 10, gaining 13.34 percent and 7.18 percent respectively. These two altcoins were hit the most during the recent downturn, so such a pullback was necessary. There is also a positive sentiment towards Ethereum and XRP, the two biggest altcoins. However, speaking of the latter, trading vet Peter Brandt recently claimed that Ripple's native token is currently on the cusp of its 'do or die' moment.