While Bitcoin is growing, its younger brothers, LTC and Bitcoin Cash, are also making advances. BCH has started gaining in value and has already reached $249 price. Will it reach new heights? What to wait for in April and down the road? Let's read Bitcoin Cash price predictions from TradingView users – they have very interesting opinions concerning the future price of BCH and changes to come.
The ultimate target is $650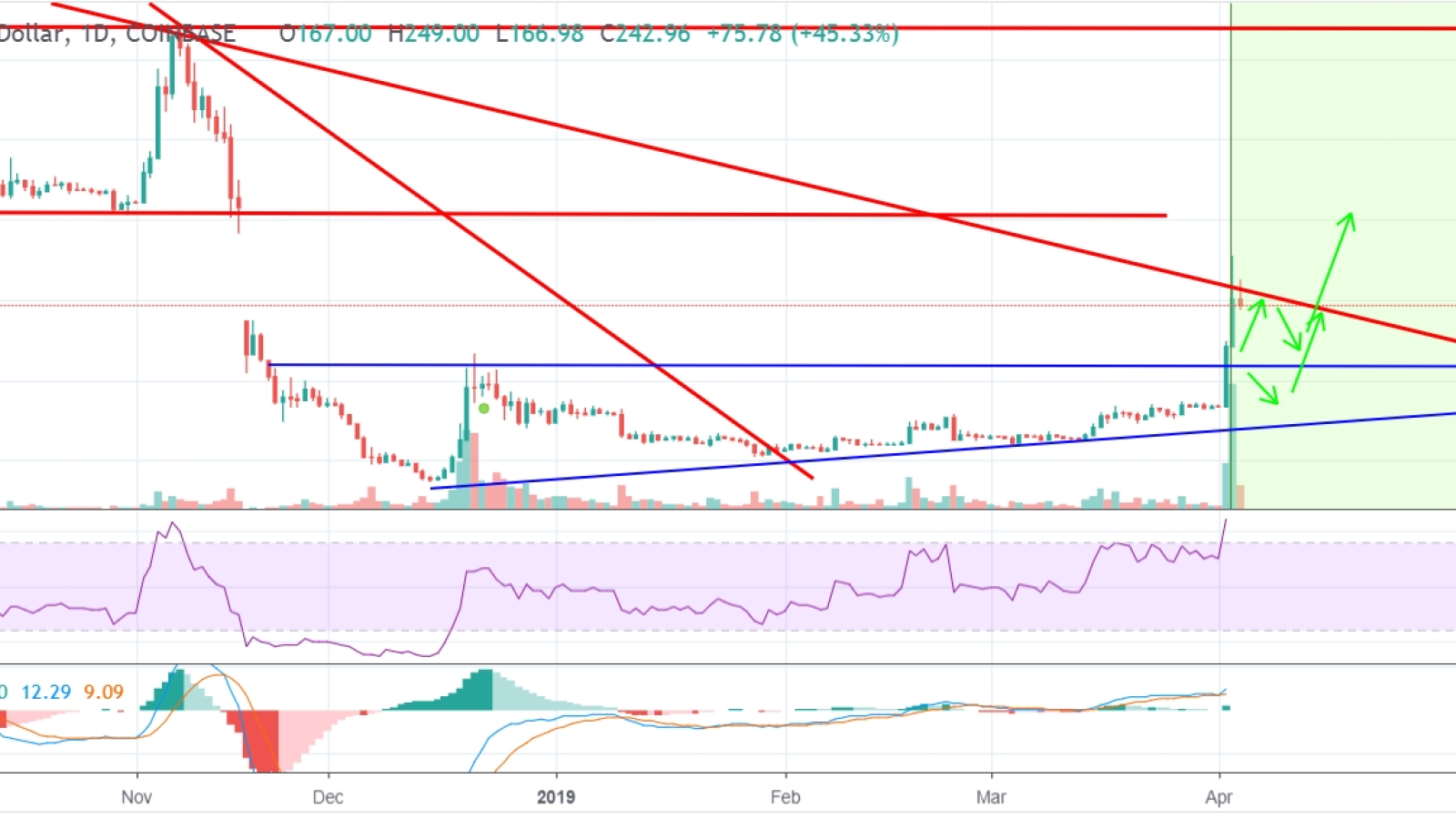 Bitcoin Cash price chart from Sherem
A day ago when this forecast was published, BCH was knocking on the $220 area. Once we break this area, we should expect a sharp move up to $300. Once that resistance is broken, $400 is the next level to watch. Here's what the user Sherem thinks:
I wouldn't even worry about resistance at the $350 level, typically when there is a gap like we had, the market it fills it pretty quickly. Not always, but usually. Everything is looking bullish at the moment.
When $300 is reached, we'll probably consolidate now for a while. Yet, there's a lot of strength here, ultimately targeting $650 to get out. You can take profit at $400 and look to get back in on a pullback or hold.
BCH $400+ by next week?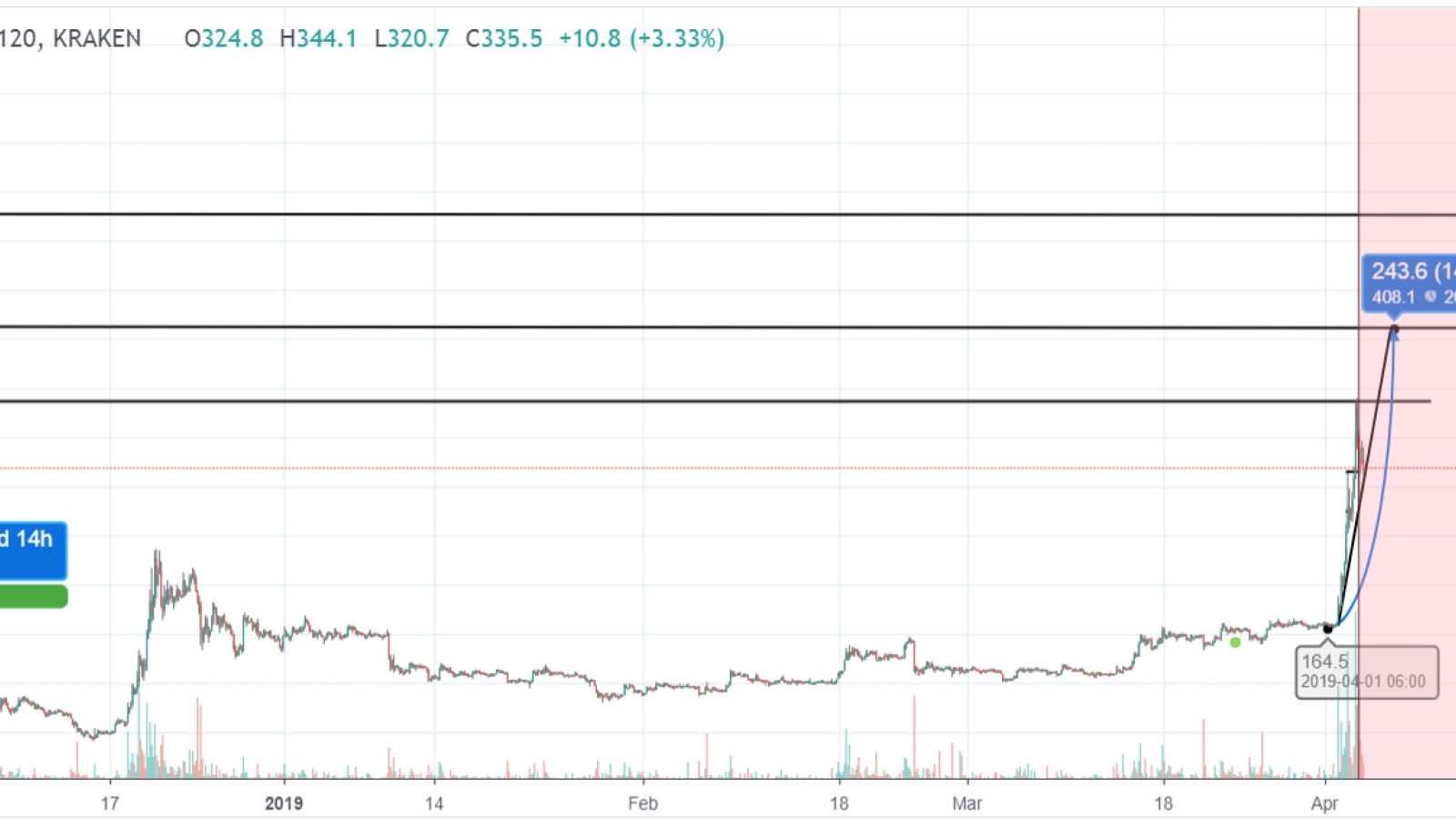 Bitcoin Cash price chart from HenryVanEpps
According to the user HenryVanEpps, a strong uptrend market reversal is causing BCH to compete with LTC for the rankings and is pumping along with BTC. As quick as it fell (5d) it can come back up. Thus, it's very likely for BCH to reach the $400 threshold before April 12.
BCH/BTC – A golden cross is forming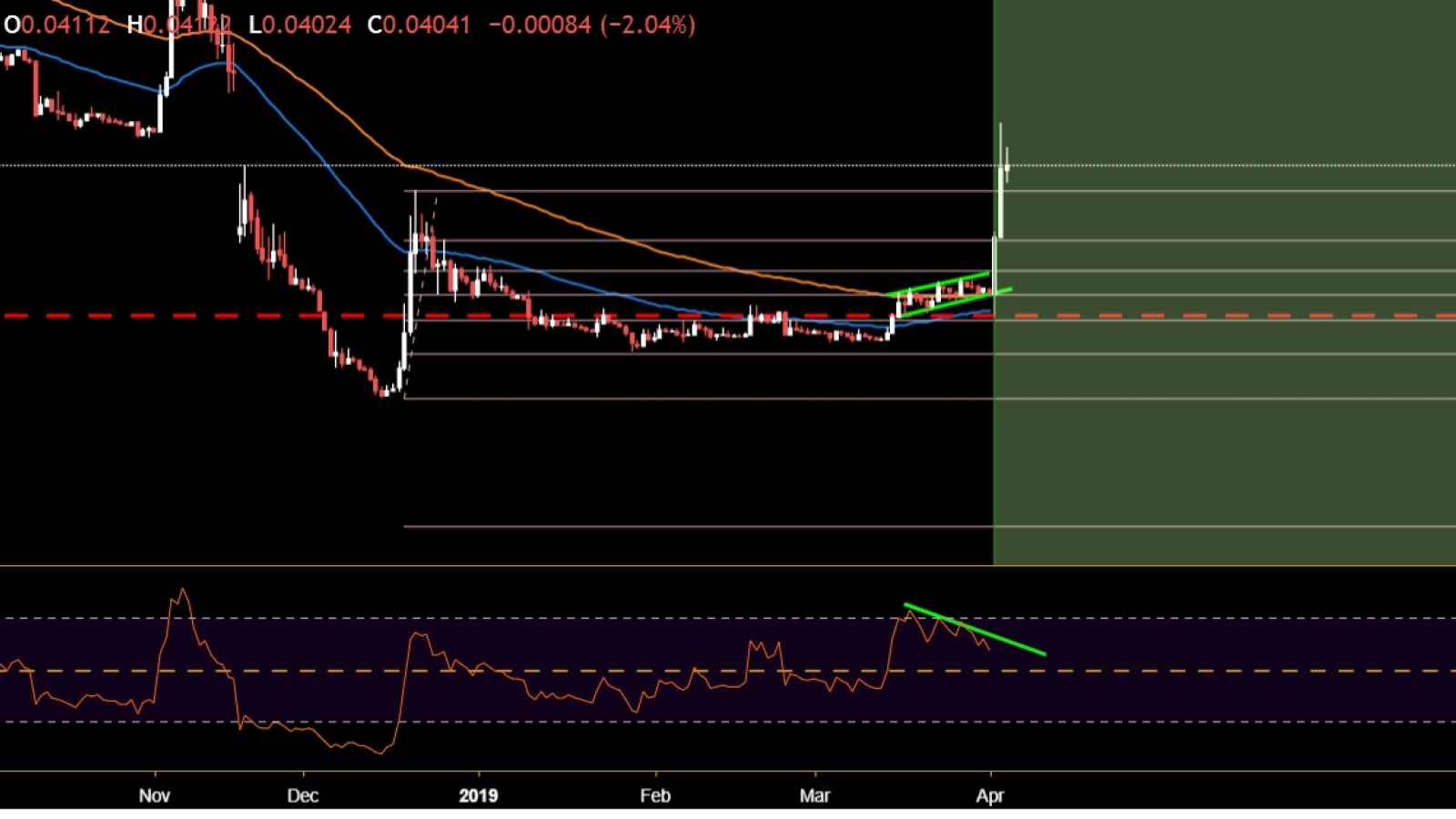 Bitcoin Cash price chart from CryptoTraderXL
Here are a few technical details from CryptoTraderXL:
BCH holds support above the daily 50 EMA & 100 EMA. Potentially it could form a golden cross.
RSI on the daily is > 50. Which means that bulls are in control here.
Bullish continuation on different STF.
On Bitmex, an entry around 0.0413 would be ok.
Point of invalidation @ 0.0395, set here your stop loss if you trade on Bitmex.
Target 1: 0.050
Target 2: 0.063
Leverage max 5.
Nice RR of 4.5 which is heading on target 1.
A few other users on TradingView suggested that Bitcoin Cash might even reach $1,300-1,400 during April 2019. The coin has a huge amount of potential, so don't miss your chance to invest and get a decent profit.