This morning, Binance has announced in its blog that it plans to add trading pairs based on the Dogecoin (DOGE) soon. The meme coin price has jumped almost 30 percent on the news.
Dogecoin 'approved' by Binance's CZ
Over the last 24 hours, DOGE has demonstrated a rise of $2.2 bln in trading volume. The recent blog post by Binance promises that DOGE will be traded in pairs against BTC, BNB, USDT, USD Coin and Paxos on July 5.
The fee for listing the coin is '0 BNB', which is probably due to the fact that nobody from the team has officially been trying to convince the exchange to list the popular asset.
Besides, in his Twitter post, CZ has referred to listing DOGE as an exception.
This one is an exception, as there isn't much new tech development (I guess it was never about the tech for this one). The users/community is large, and a famous "ex-CEO" (cough @elonmusk) helps!

Enjoy! https://t.co/zMuYuLSvmF

— CZ Binance (@cz_binance) July 5, 2019
The crypto community delighted
In the comment thread, the community posted replies full of excitement and respect to CZ, with some saying that a decent crypto exchange cannot avoid listing DOGE for a long time.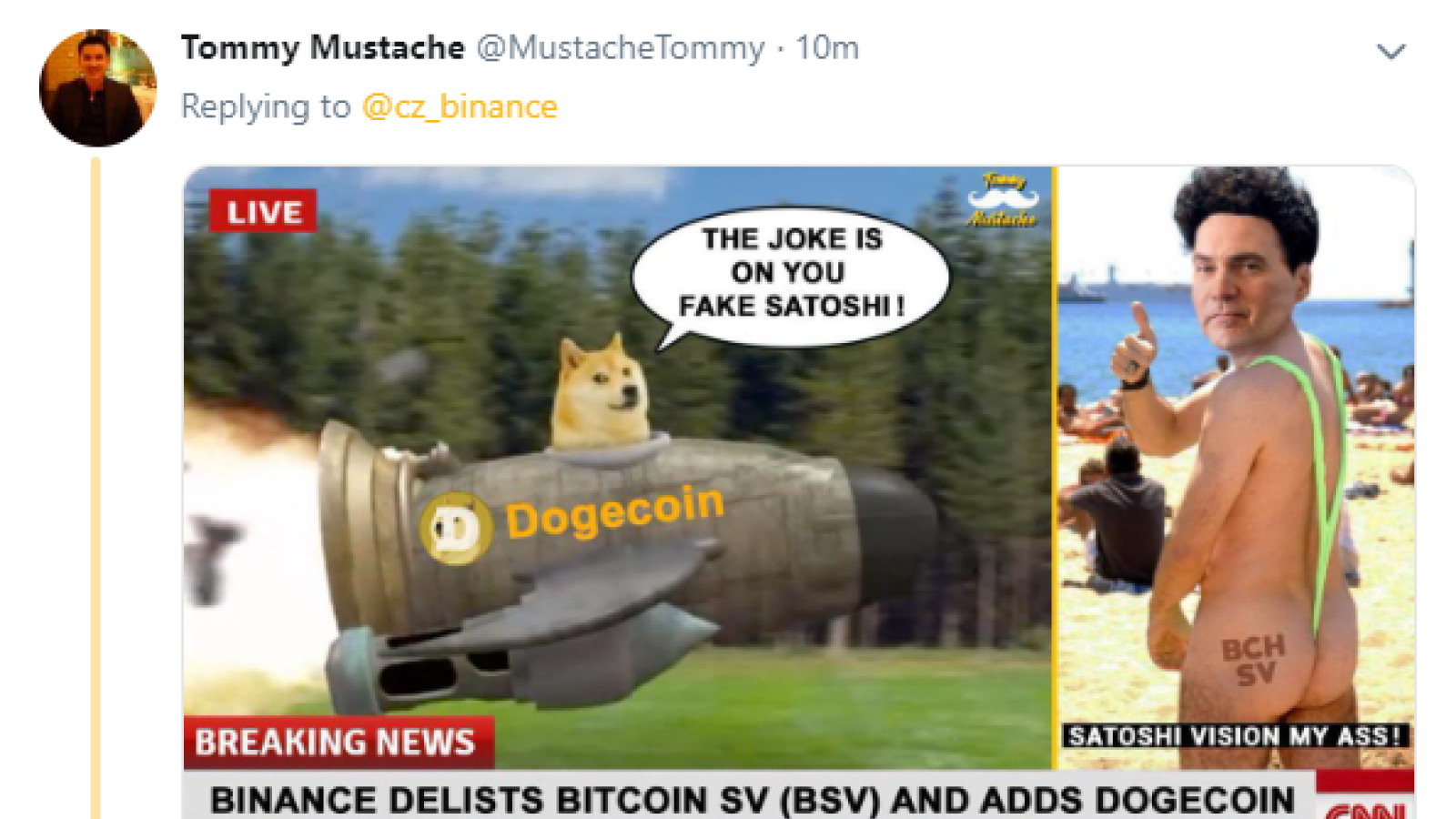 This hype has made Dogecoin surge by nearly 30 percent by now, still staying out of the top-twenty coins' list though.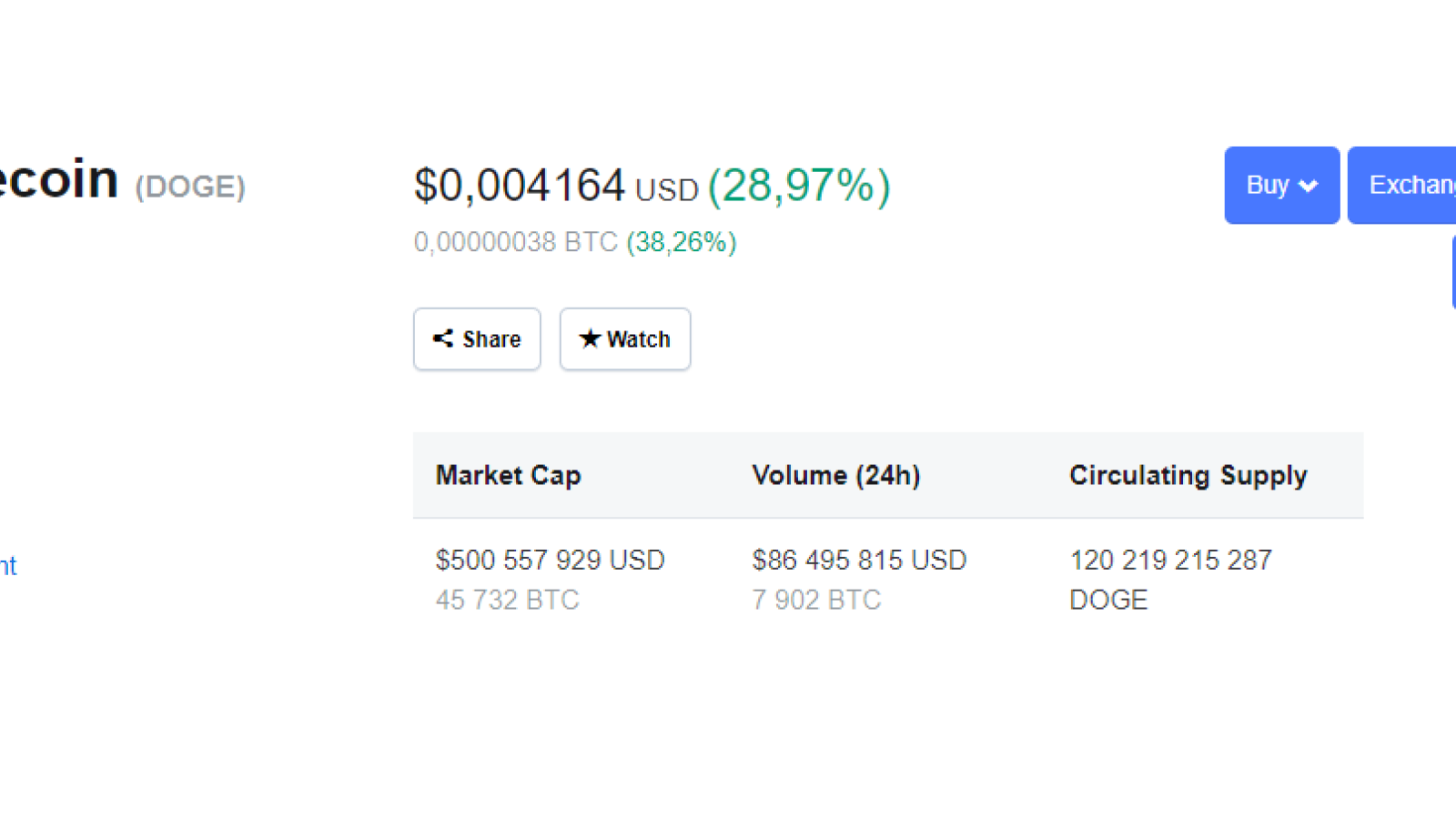 Dogecoin favoured by Buterin, McAfee and Musk
Recently, two crypto industry big-names admitted they are 'pro-Dogecoin'. Those are Vitalik Buterin and John McAfee on the run from the IRS and CIA contractors.
I'm very pro-Dogecoin.

— Vitalik Non-giver of Ether (@VitalikButerin) July 4, 2019
I have to agree

— John McAfee (@officialmcafee) June 27, 2019
There was also Elon Musk who on April 1 was selected as a 'new CEO' for Dogecoin by the project's founder.
It is not clear yet, why Binance decided to list DOGE in the first place, but one of the possible reasons is the immense love the community has towards this joke coin.