While a large percentage of inexperienced cryptocurrency traders is panic selling their relatively small holdings, this whale adds an additional 488 BTC to his or her wallet that already contains 124,487 coins, which exceed Michael Saylor's collateral for almost 100 coins.
Whale averaging down
If we take a look at the whale's market activity, it is easy to notice that the large player is constantly adding more coins to his wallet since Bitcoin started tumbling down from its all-time high of almost $70,000.
By averaging down, large players on the market are able to minimize their losses after the asset's price recovers in the future. The same strategy is often used by Michael Saylor's MicroStrategy. The company has also been buying cryptocurrency despite market conditions.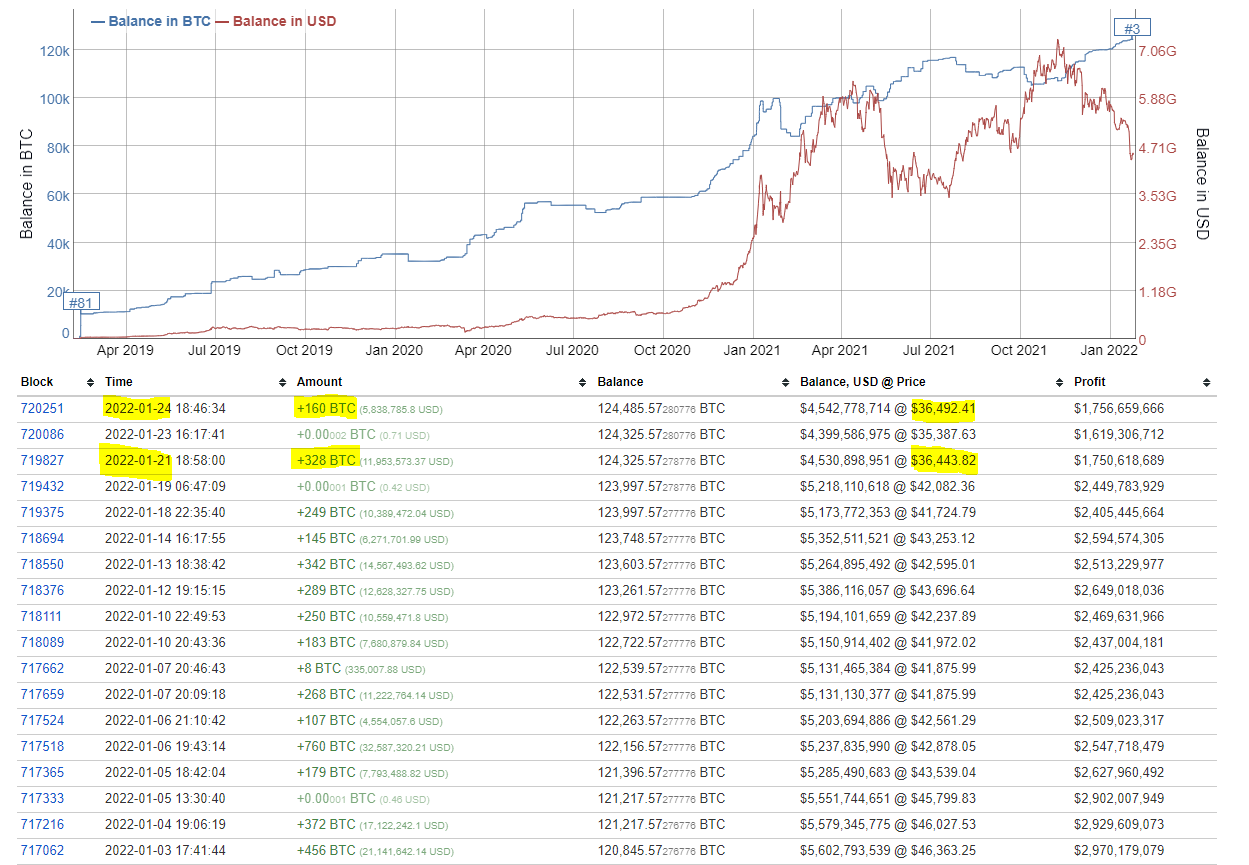 The wallet's average entry stays at approximately $22,000 per Bitcoin, which means that the whale is up at least 63% at this point. When Bitcoin was trading at the top, the large wallet's profitability was staying at approximately 200%.
Compared to MicroStrategy, the anonymous whale remains significantly more profitable than the company that currently holds almost $4.5 billion worth of Bitcoin.
Cryptocurrency's market performance
The cryptocurrency market sell-off has been aggravating the market since the beginning of the new year as the majority of digital assets lost up to 50% of their market value in less than a month.
According to funding and account data on various centralized exchanges that allow users to trade perpetual futures, almost half of traders on the platform have turned bearish as the number of short positions on the market increases exponentially.
At press time, Bitcoin is trading at $36,420 and lost 0.6% of its value in the last 24 hours.